Teper Podcast
Category: Identity, 2021
Red Dot Winner, 2021
Ukrainian Design: The Very best of Gold Winner, 2021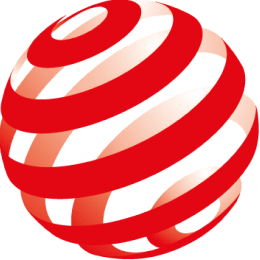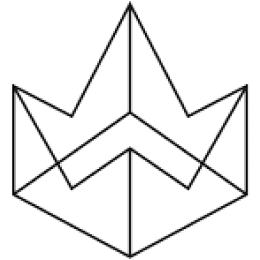 A podcast series about the contexts of the Dnipro city. Teper (ukraїnian) means Now. Journalist and artist Lera Malchenko talks to artists, curators and musicians to unite their visions of the region's past and future, and understand where are we now.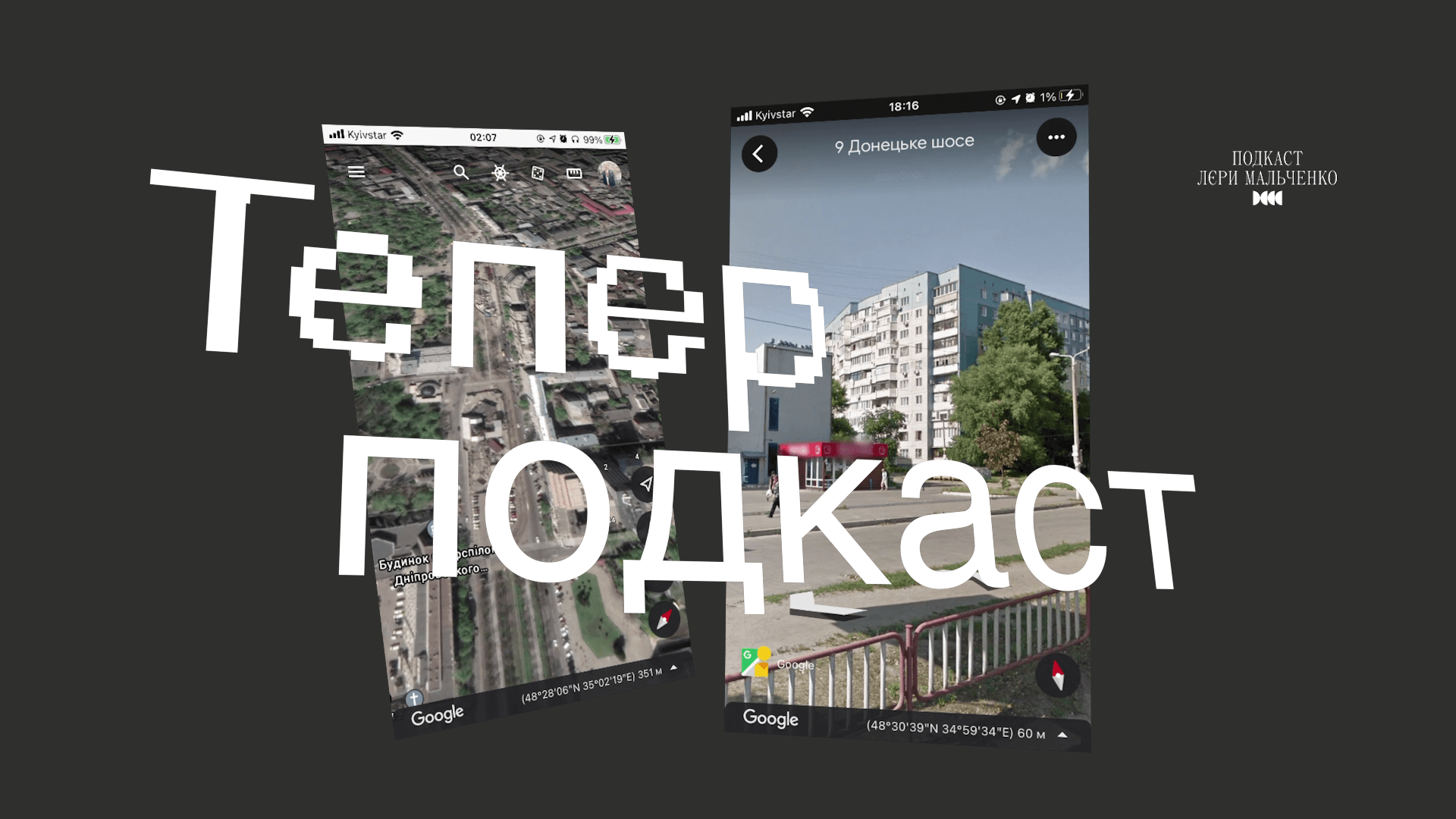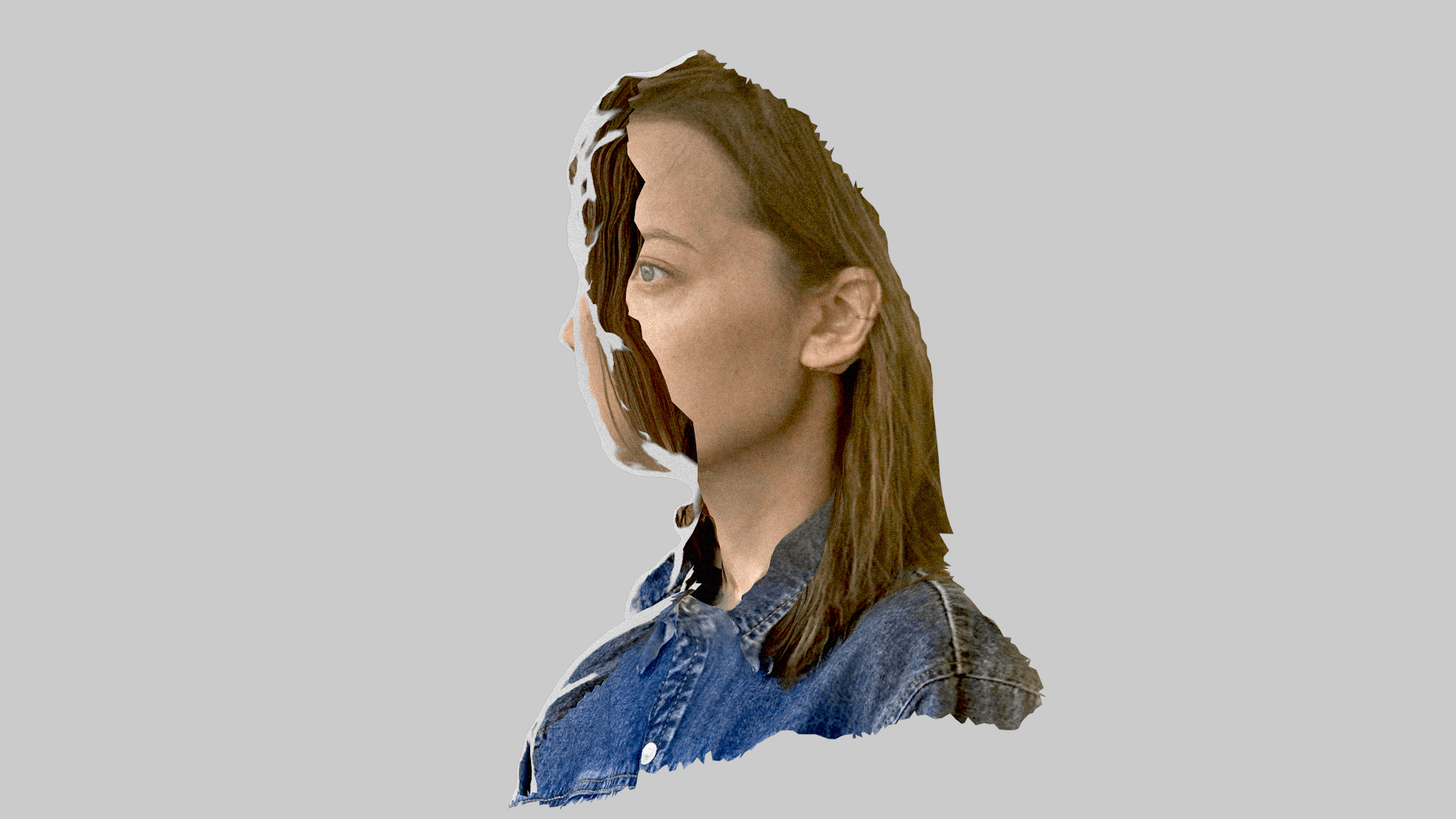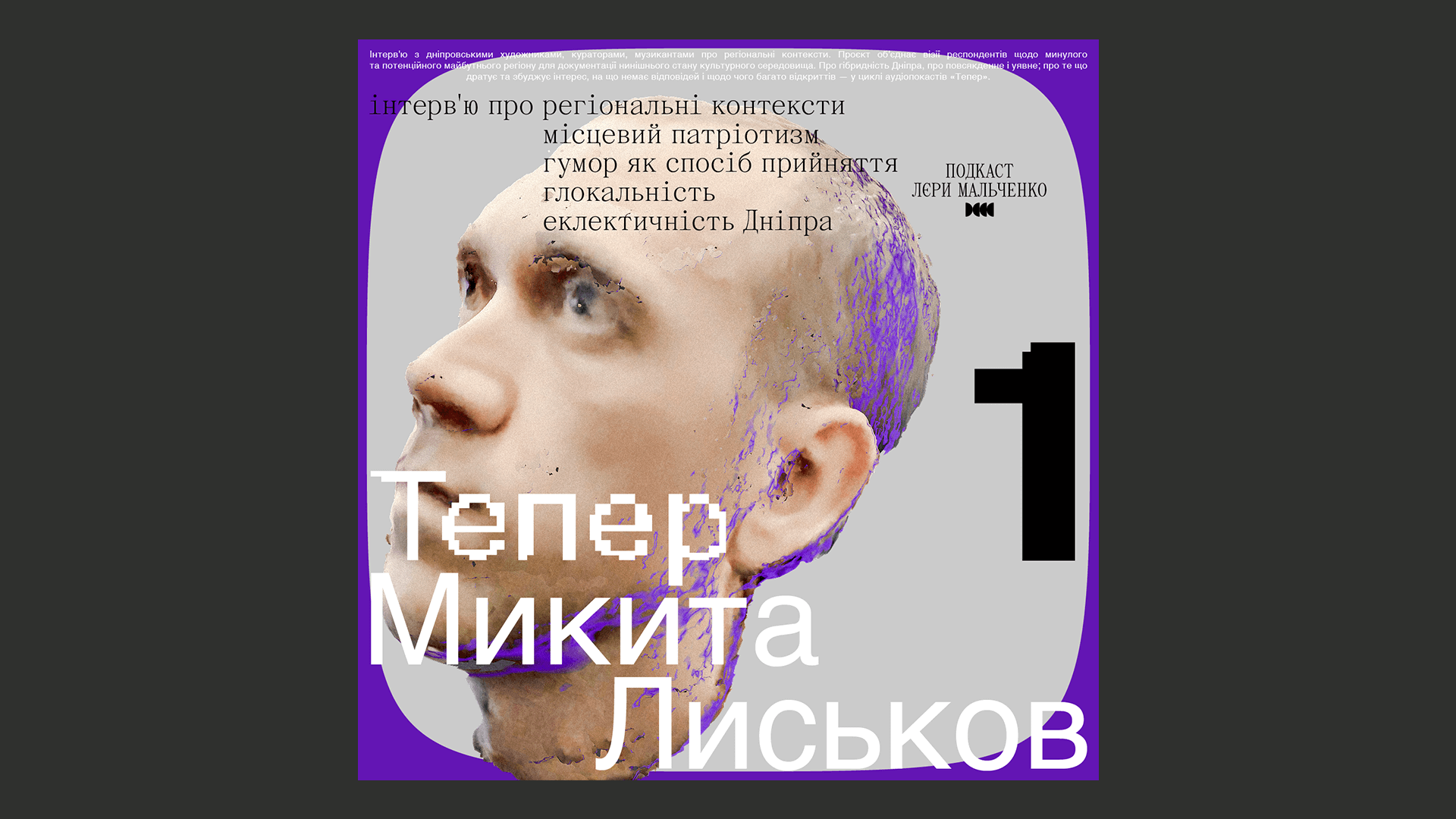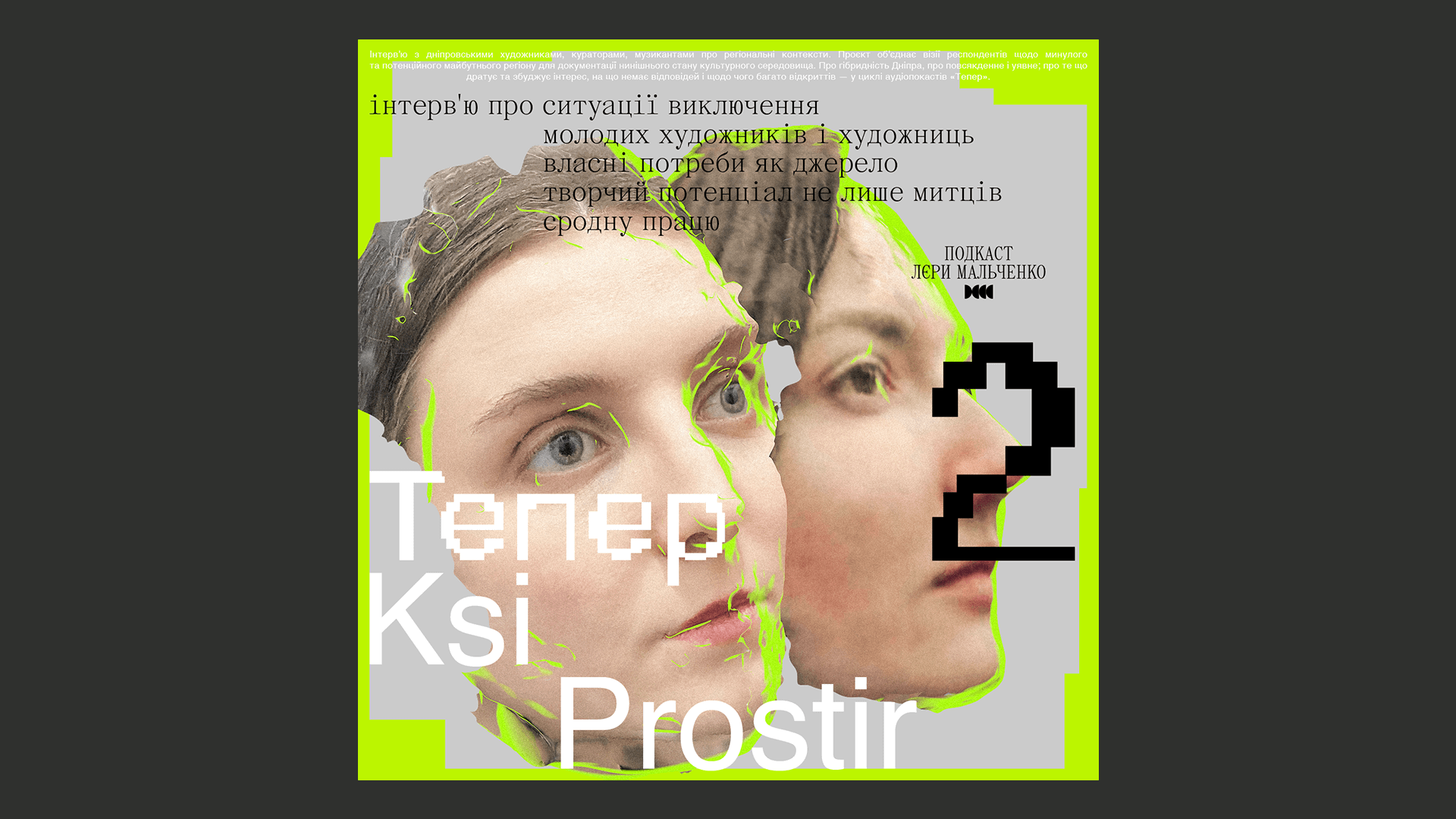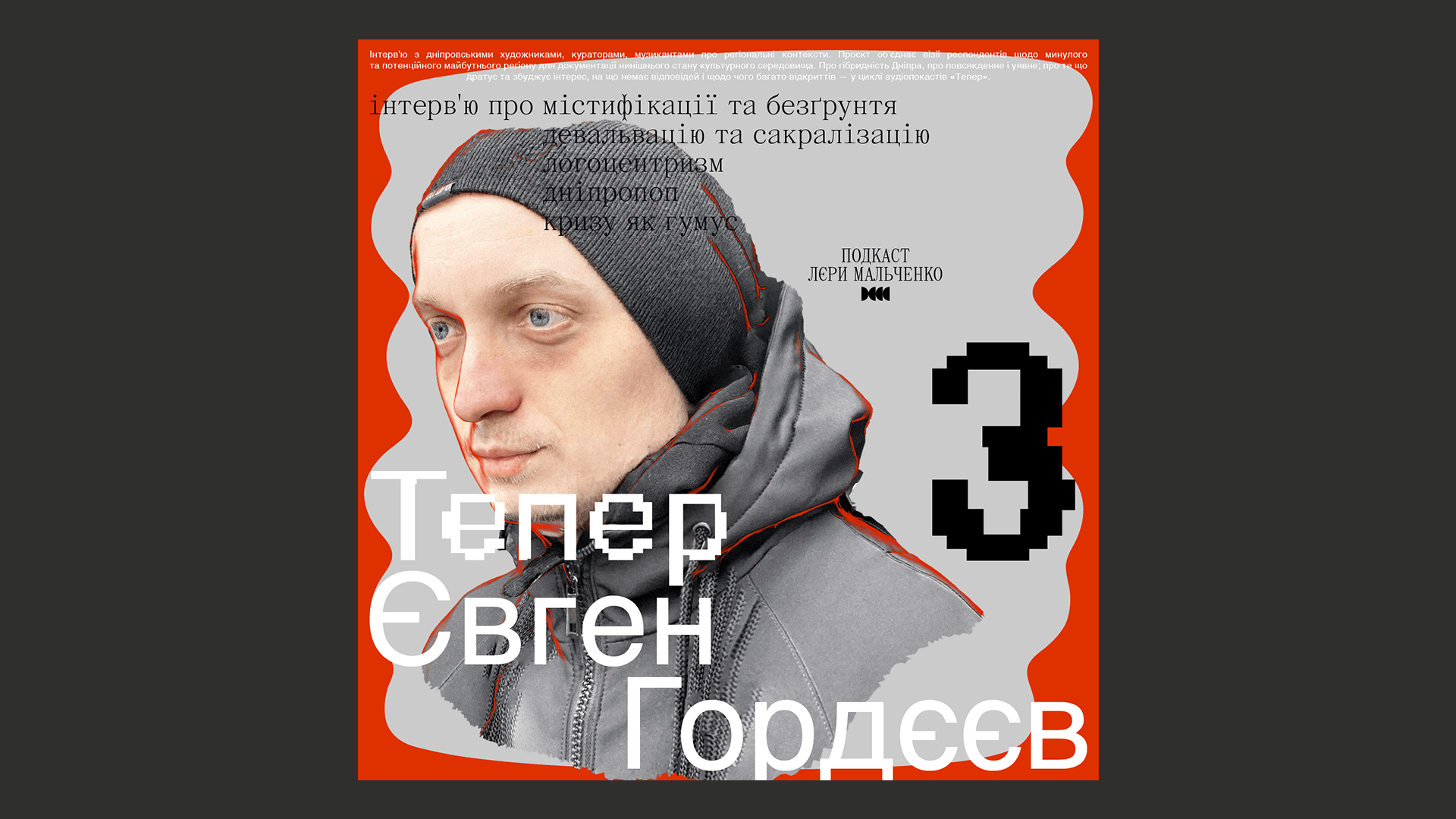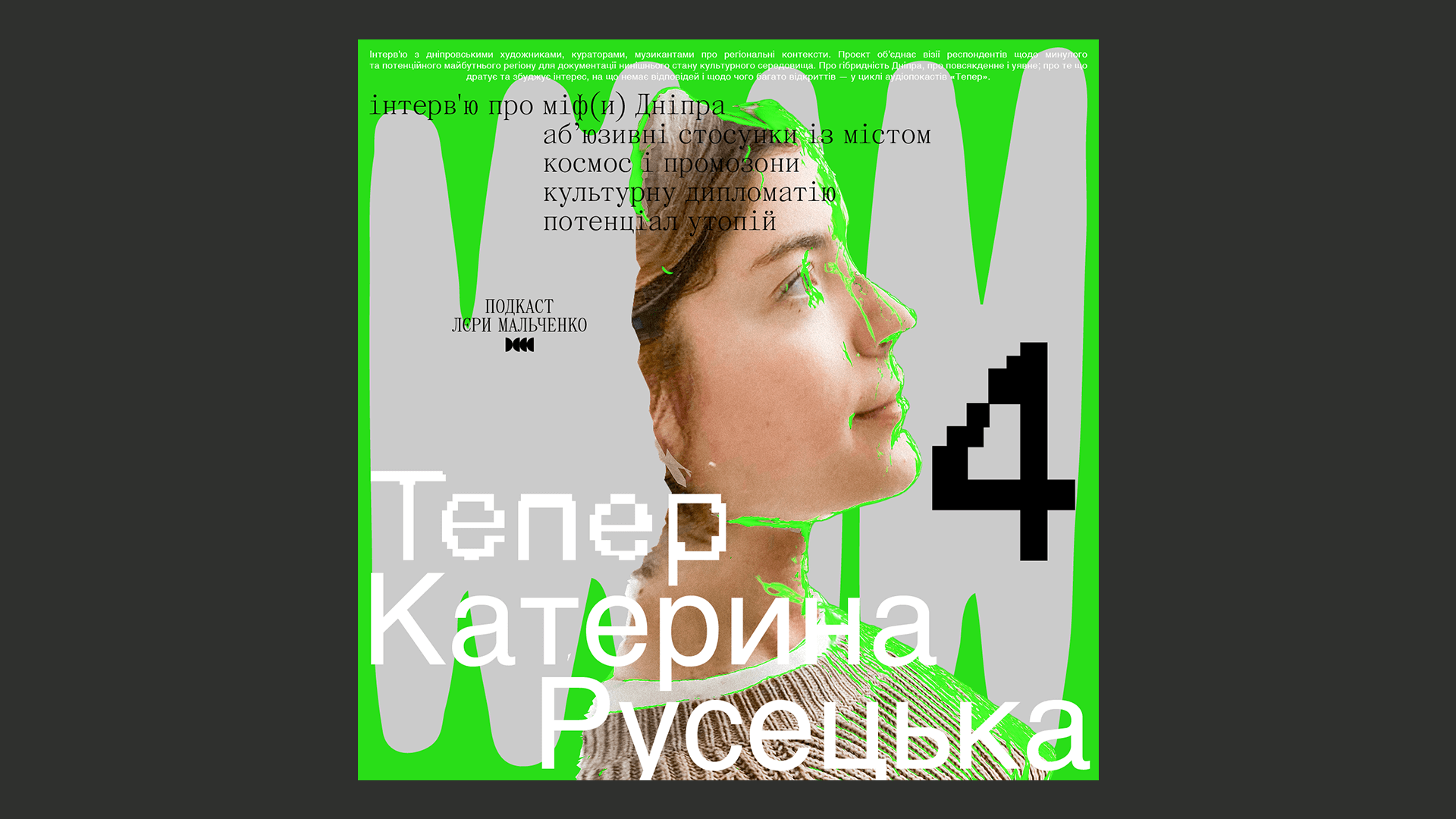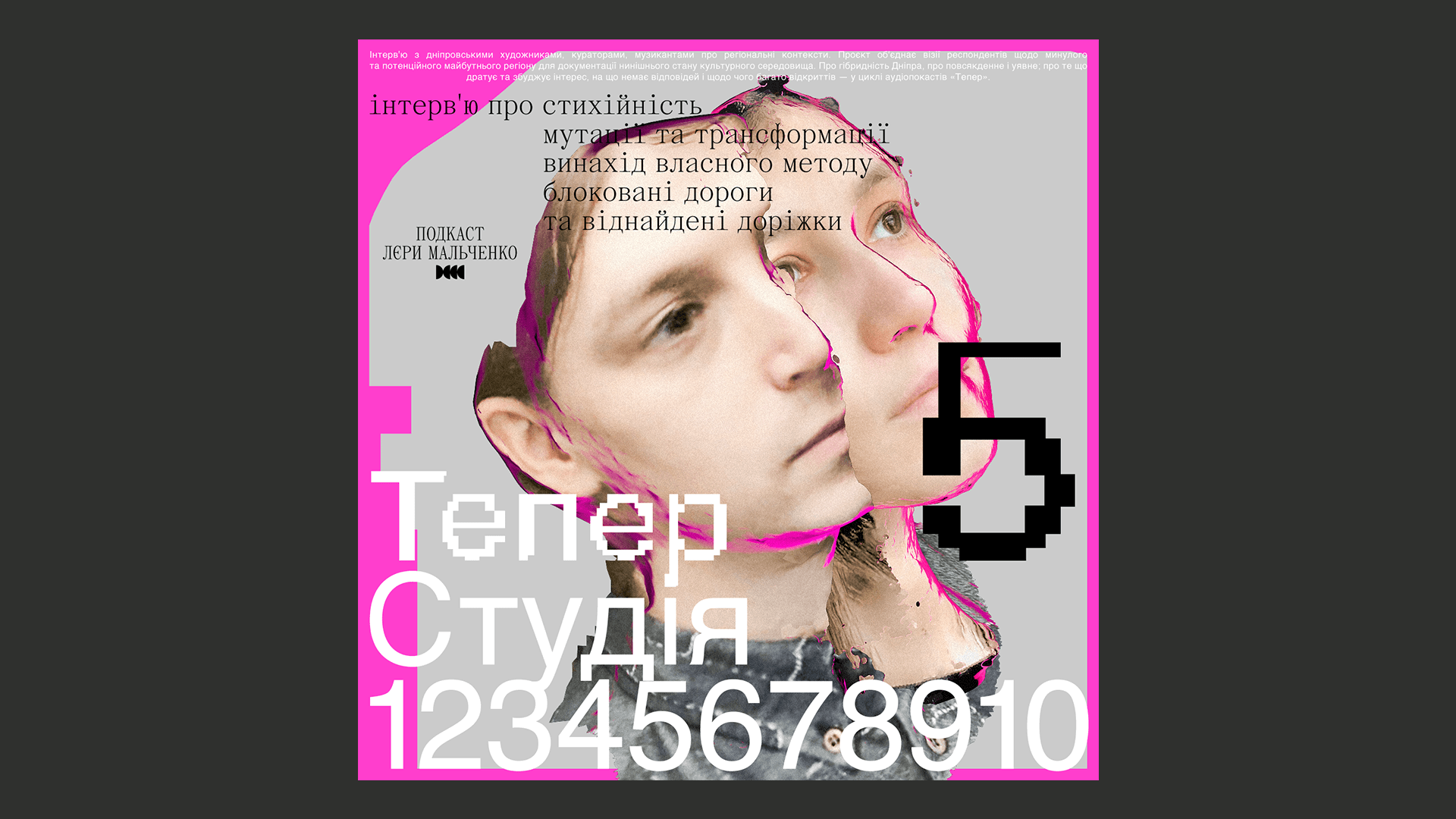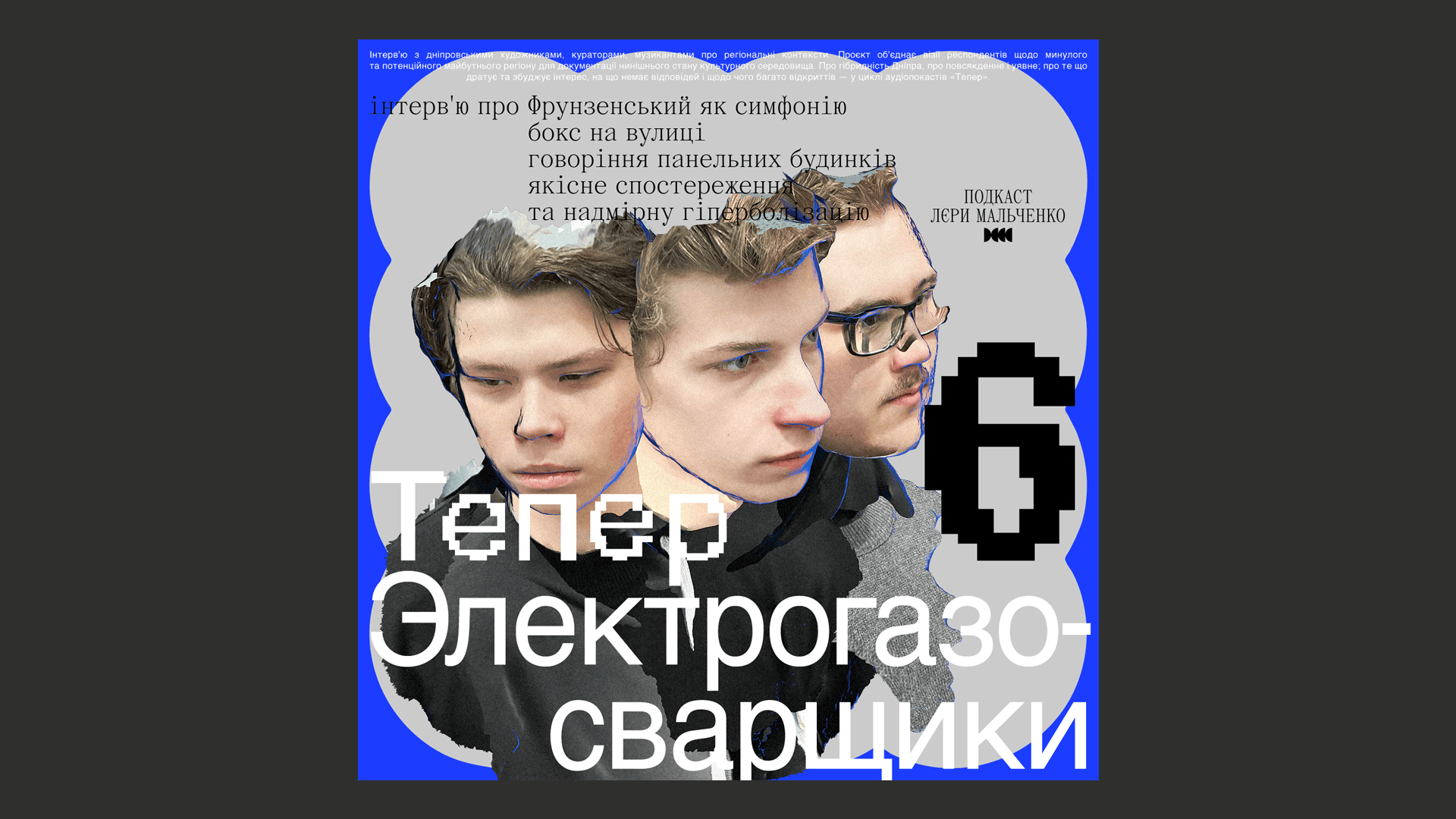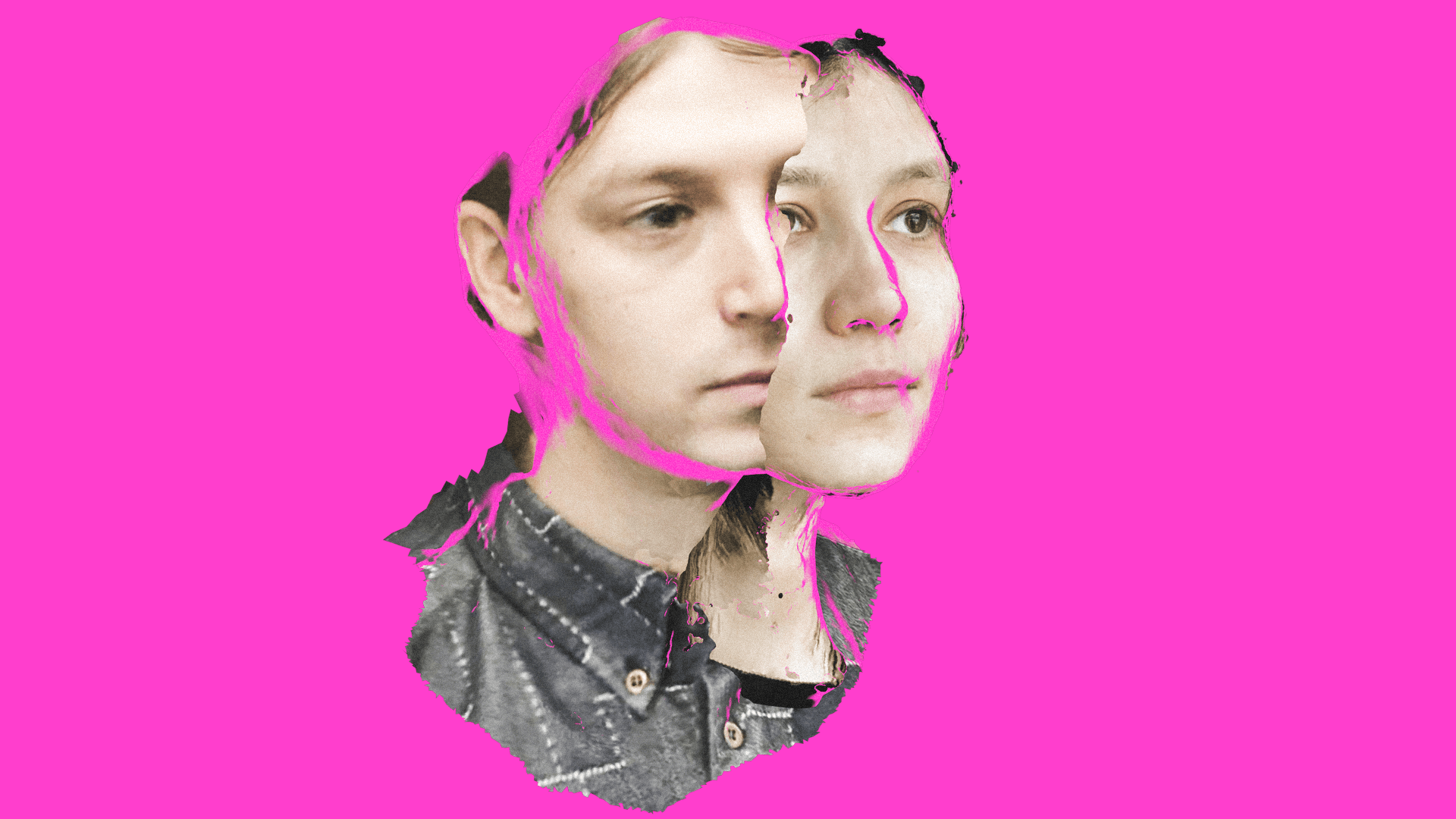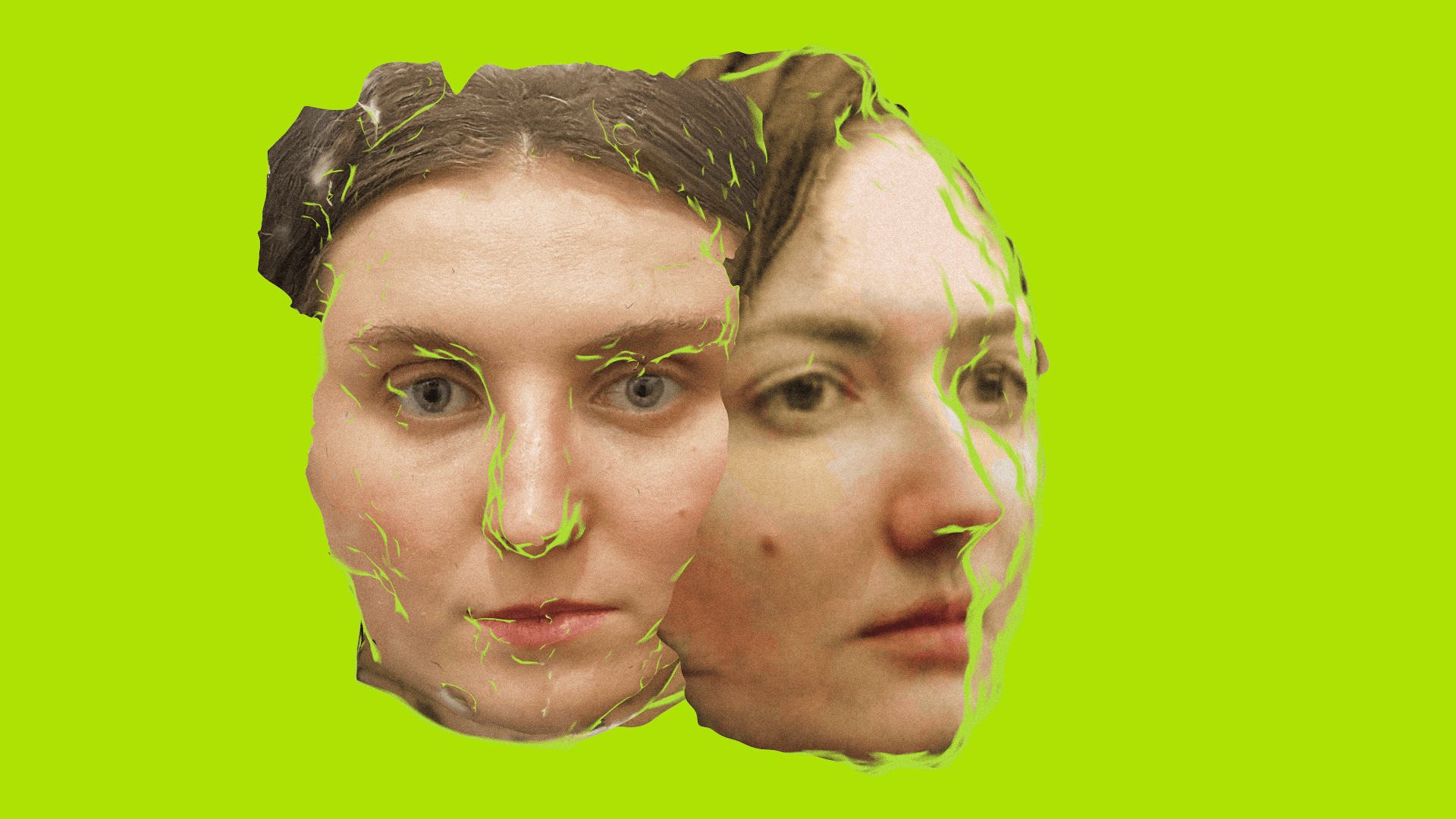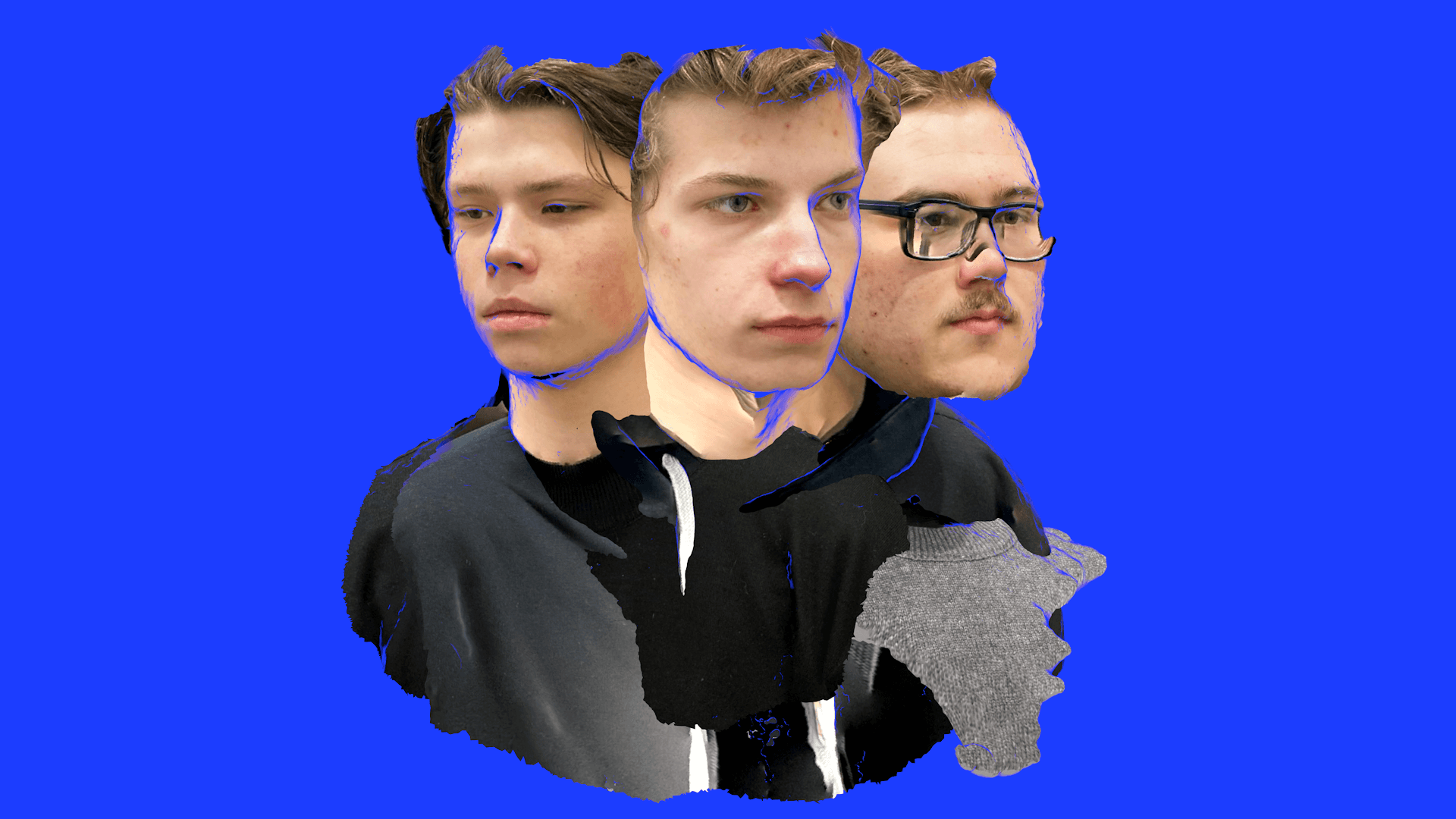 Laoshi App
Category: Digital Identity, Product Design, UI/UX, 2021
European Design Award Nominie, 2022
Red Dot Winner, 2021
Ukrainian Design: The Very best of Silver Winner, 2021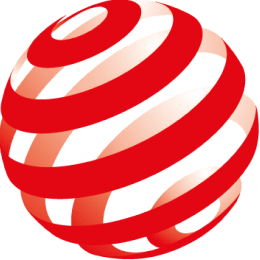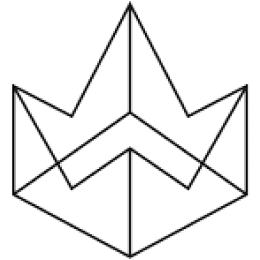 Laoshi helps to learn Chinese words and characters. Choose your favourite textbook, subject list or HSK. Use spaced repetition system to remember words for long. Don't waste your time making flashcards and paper notes.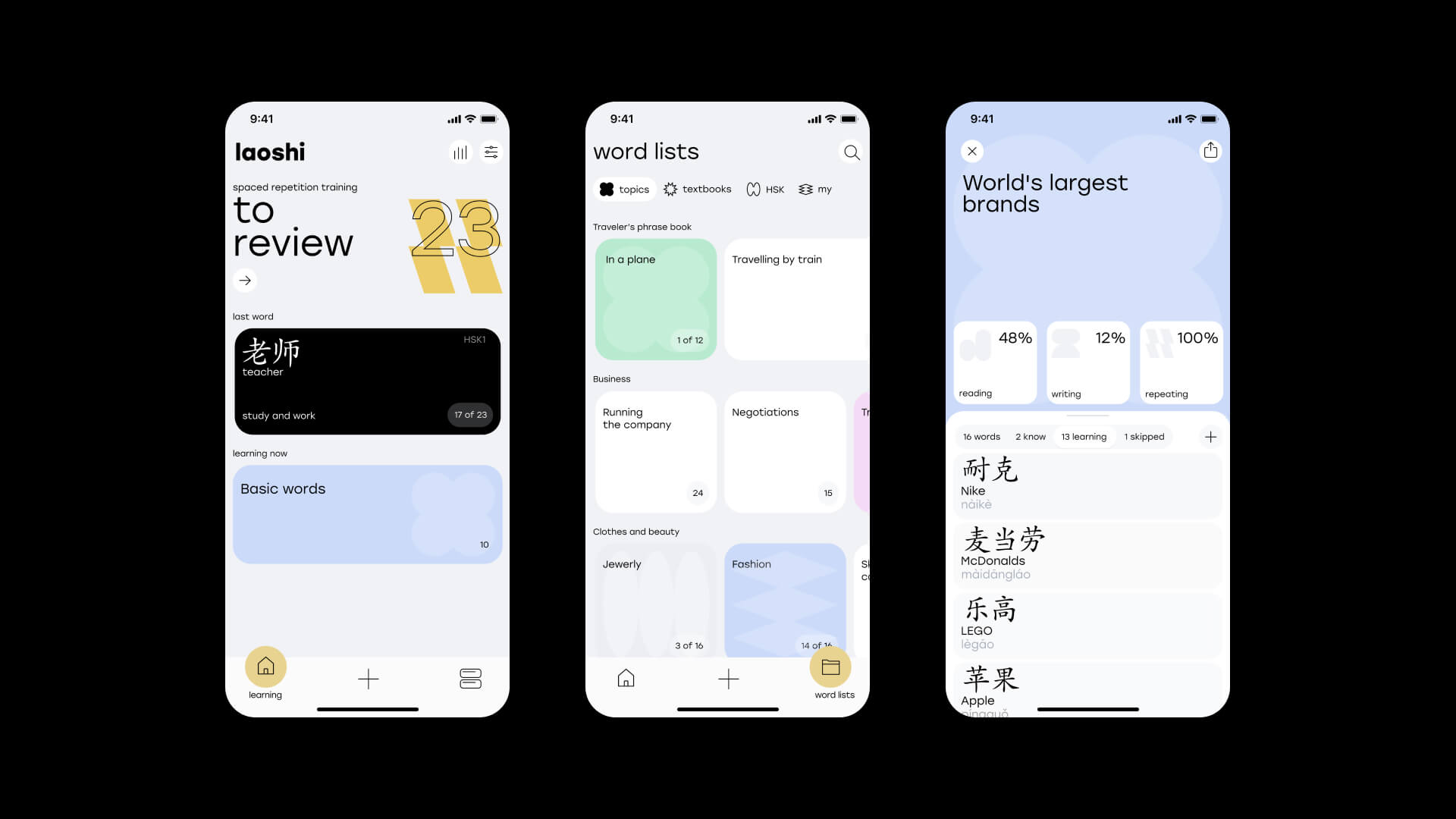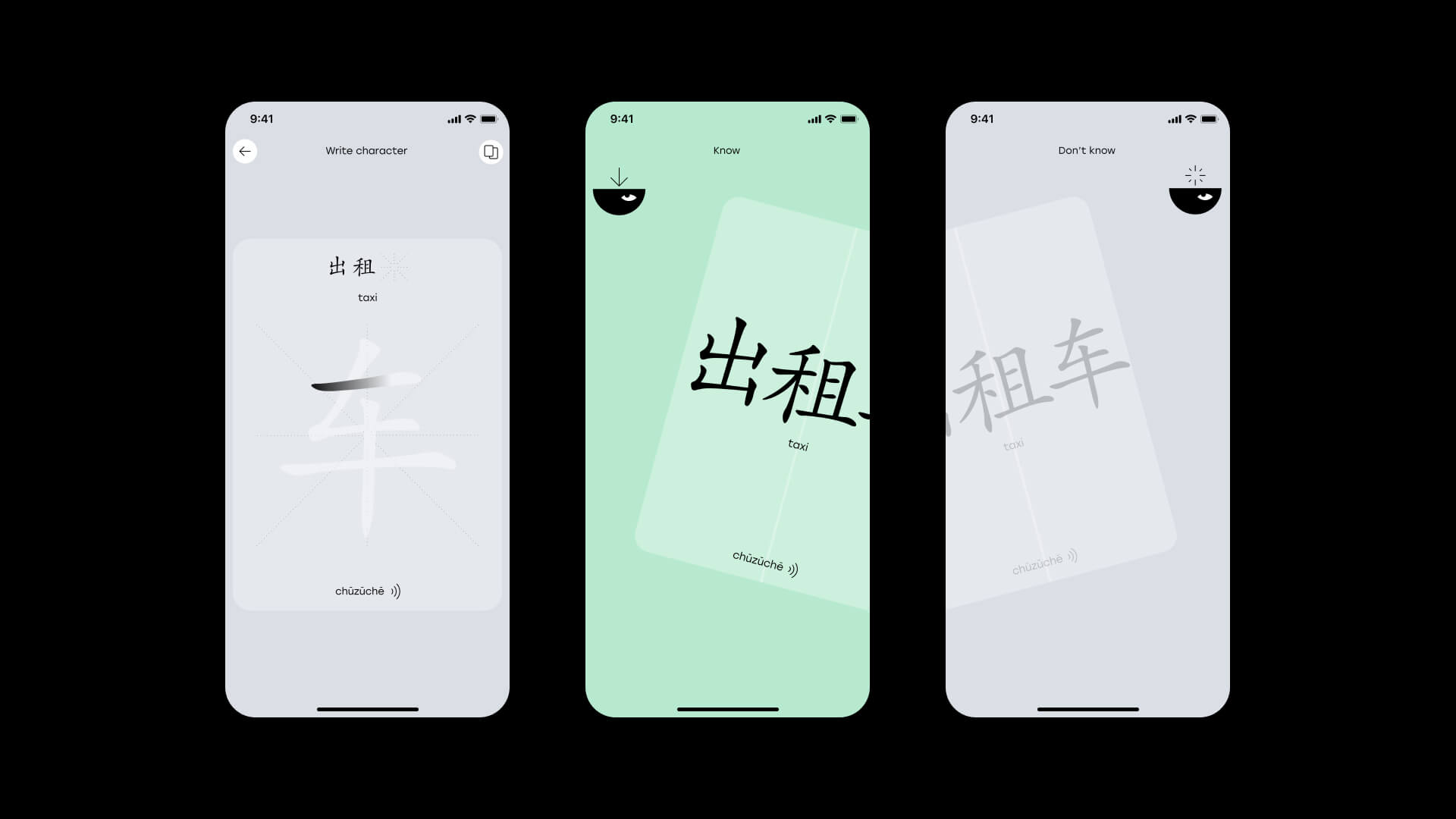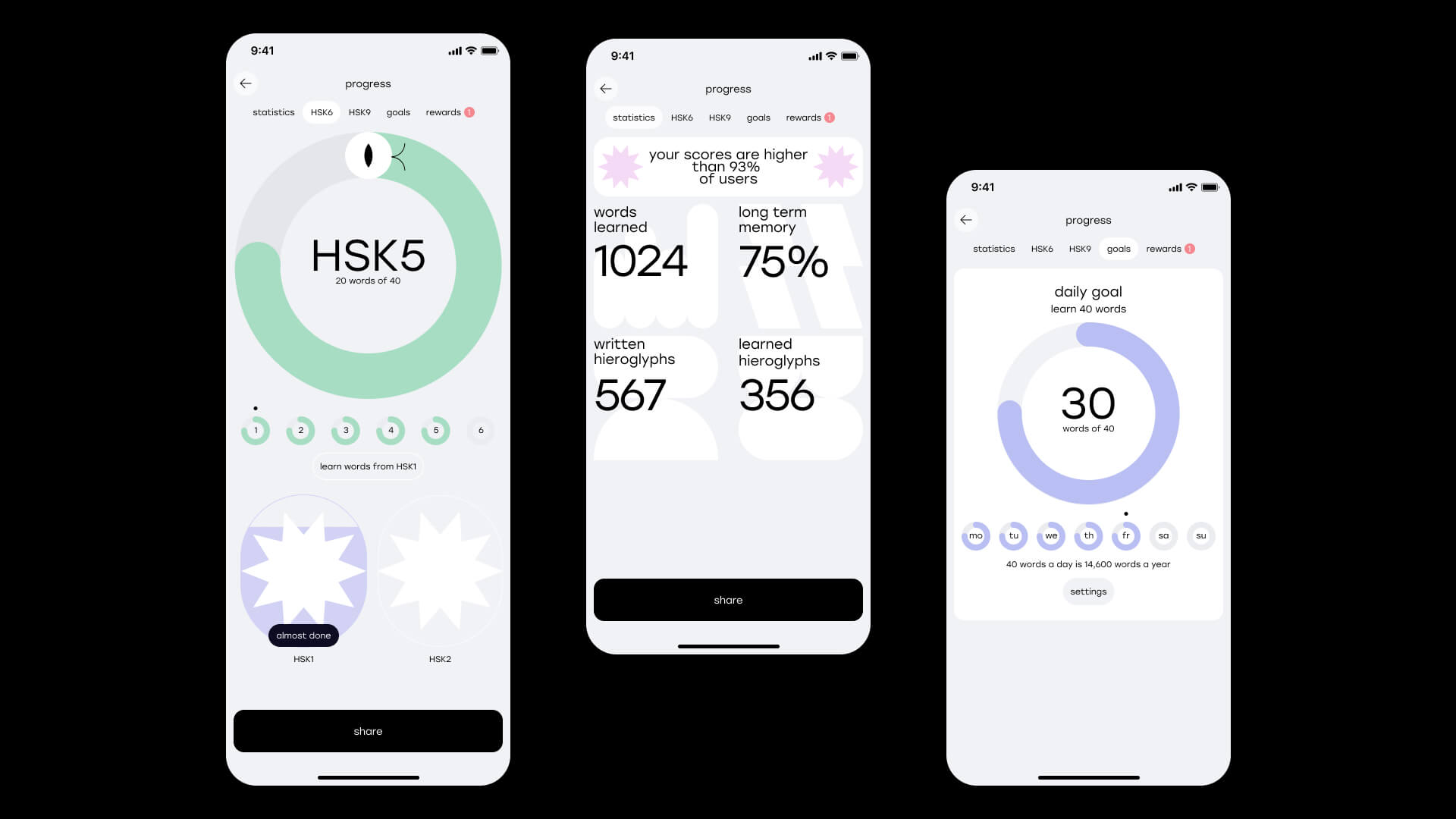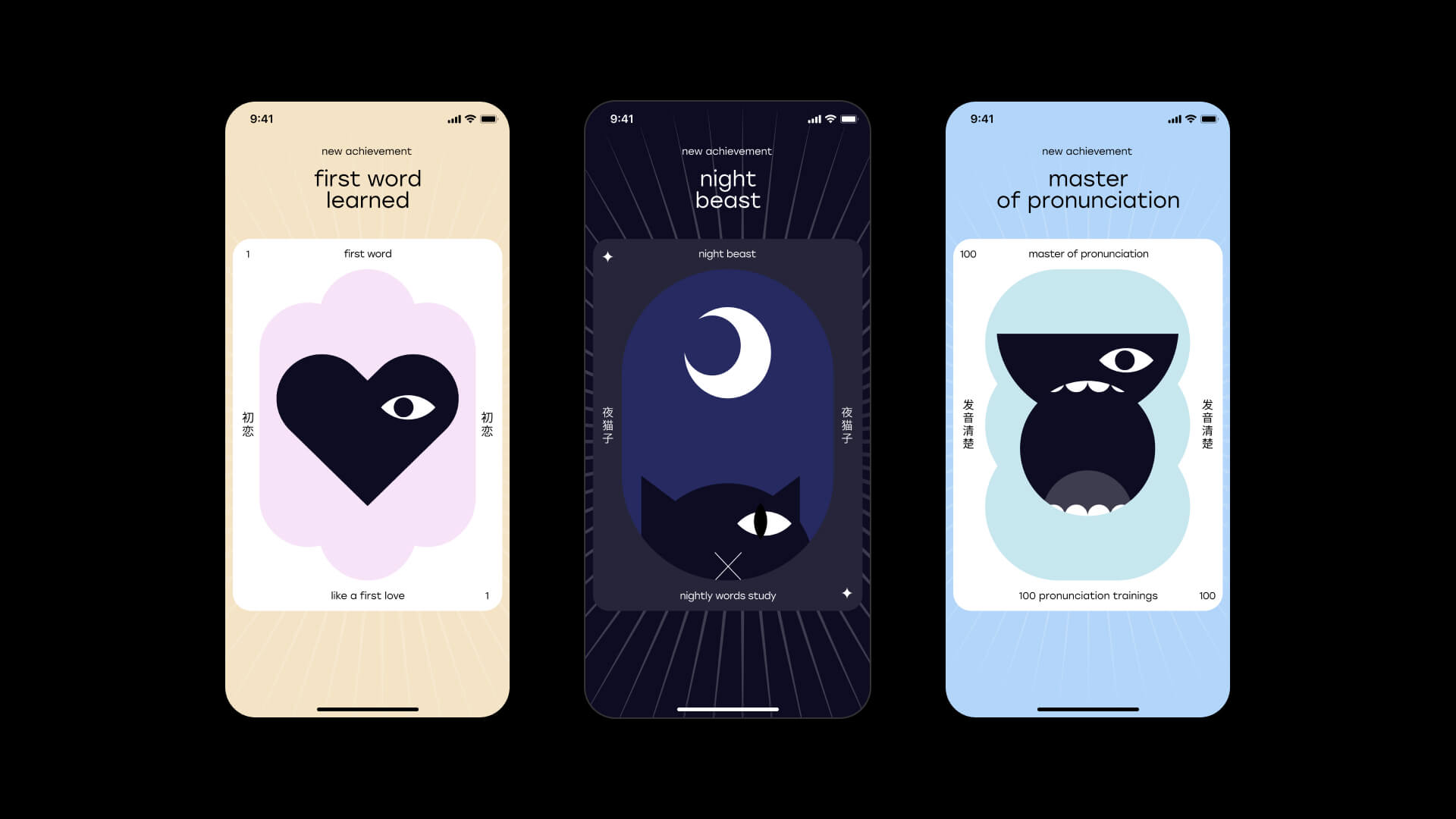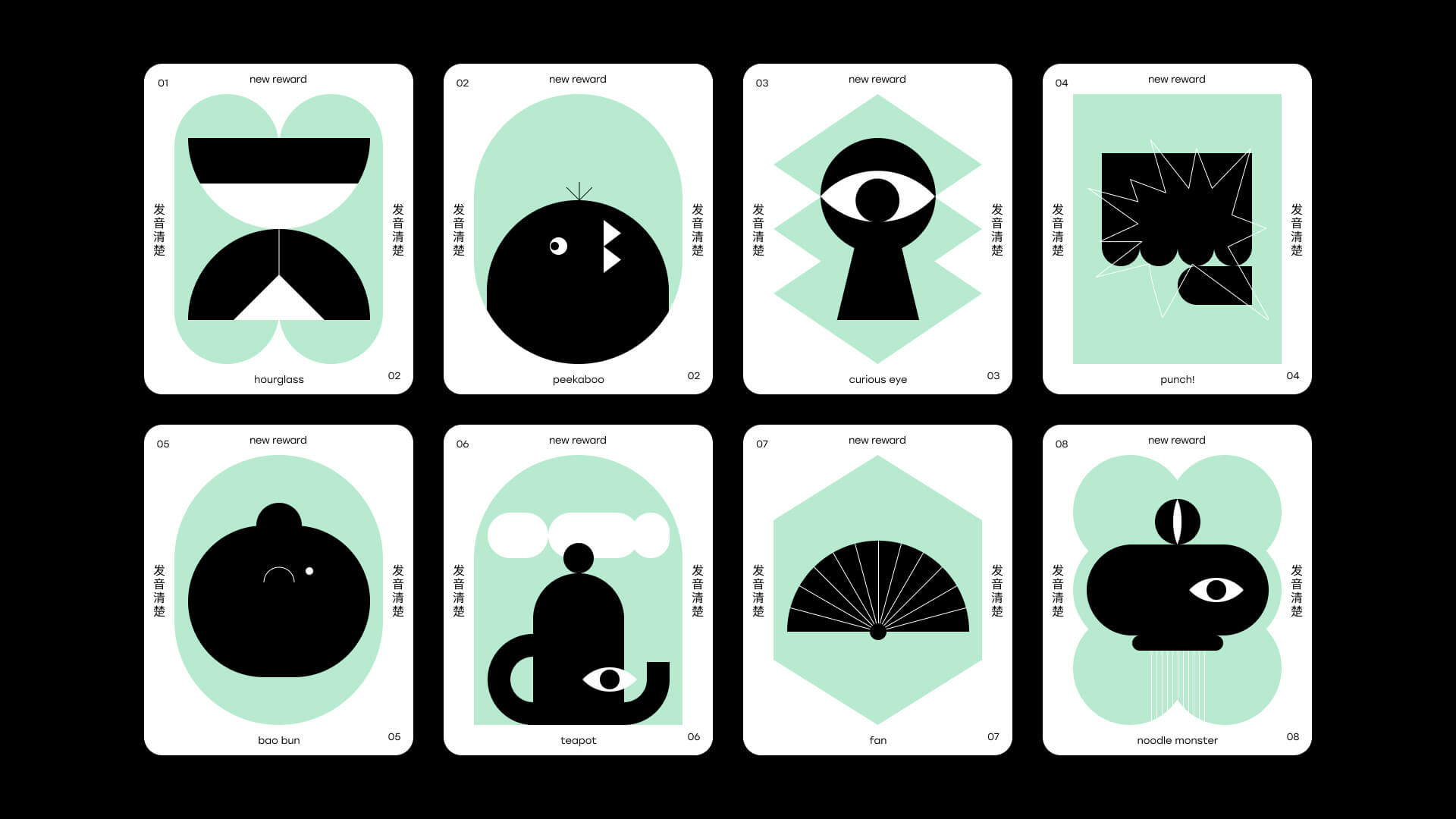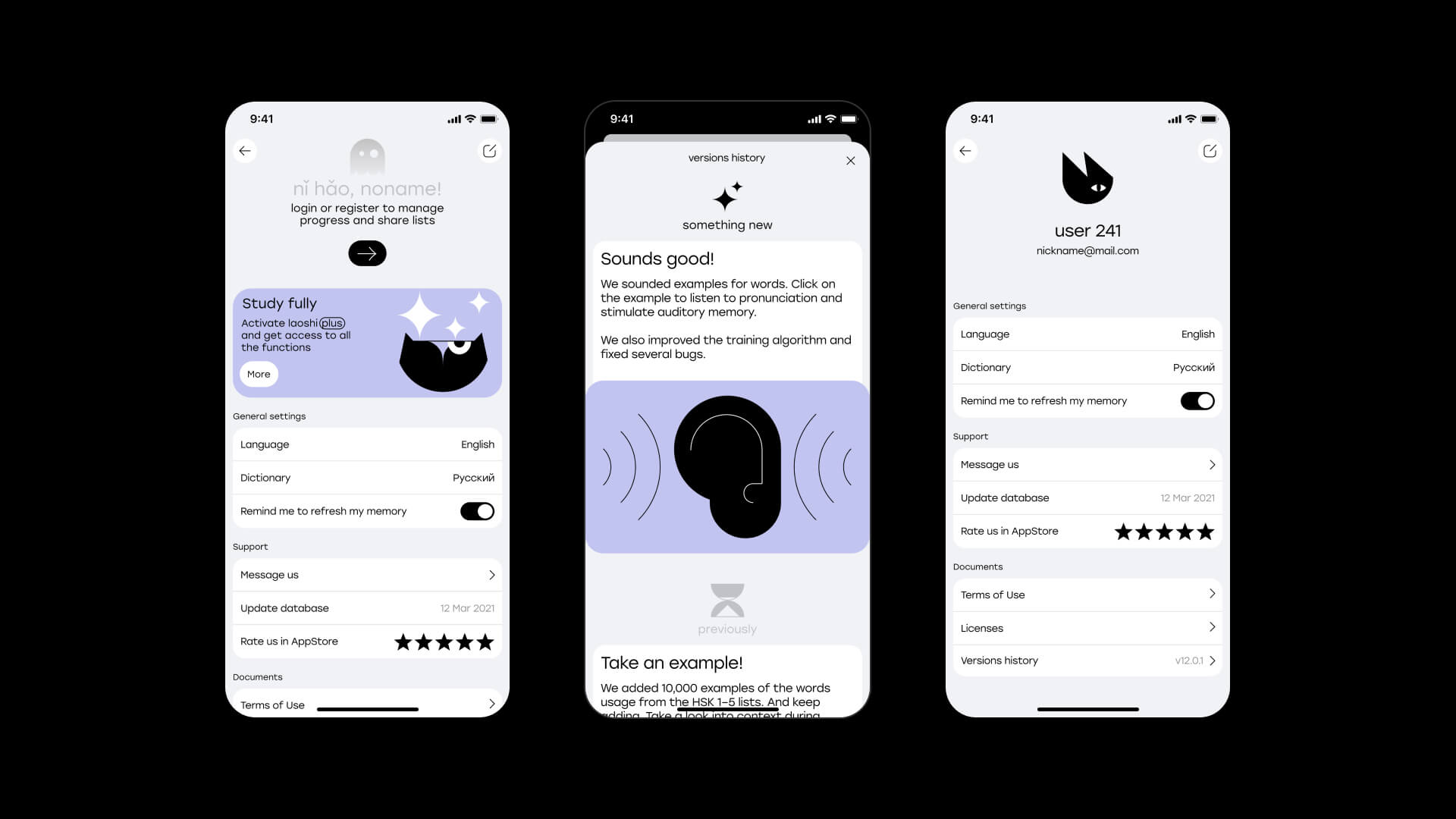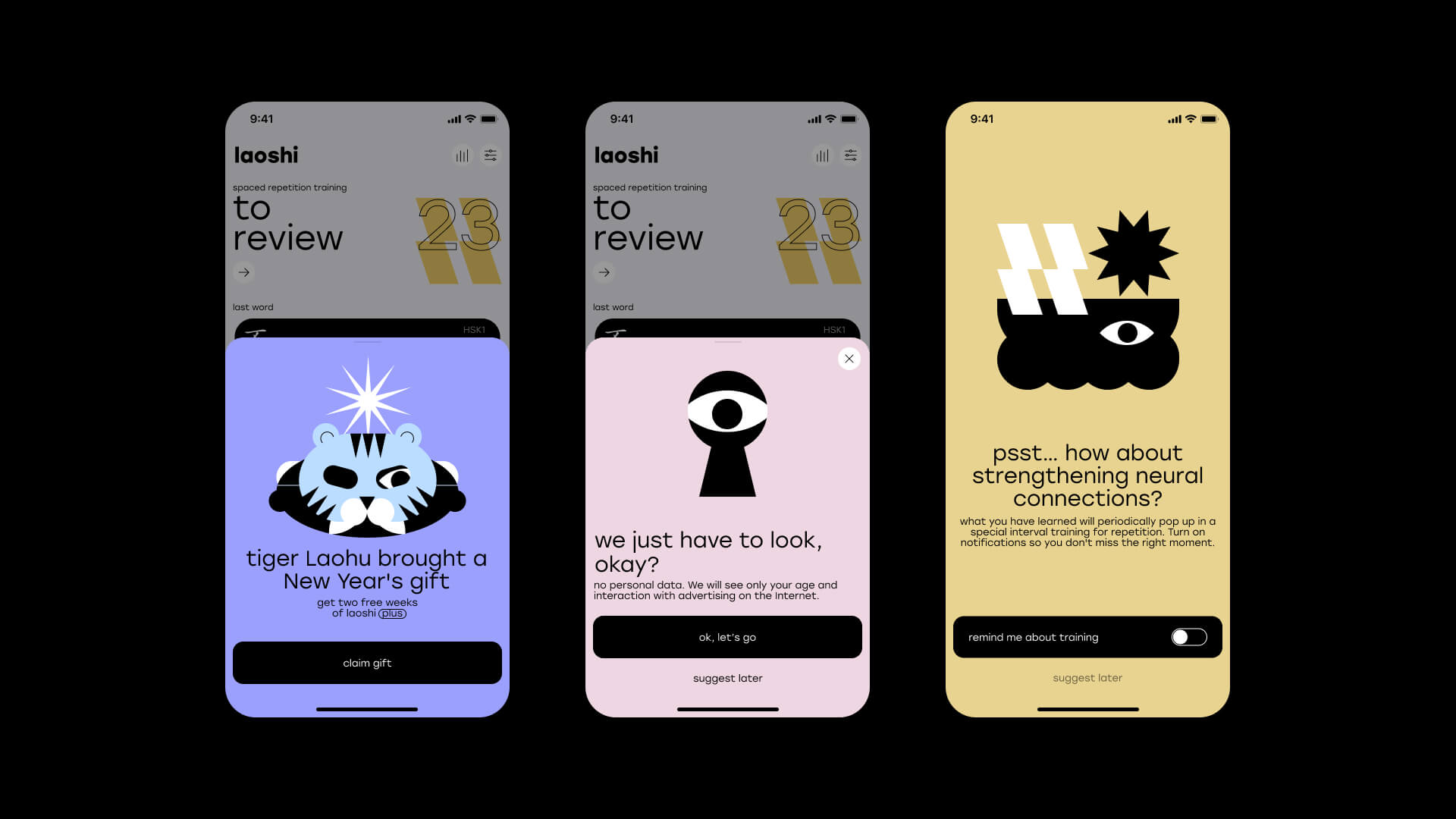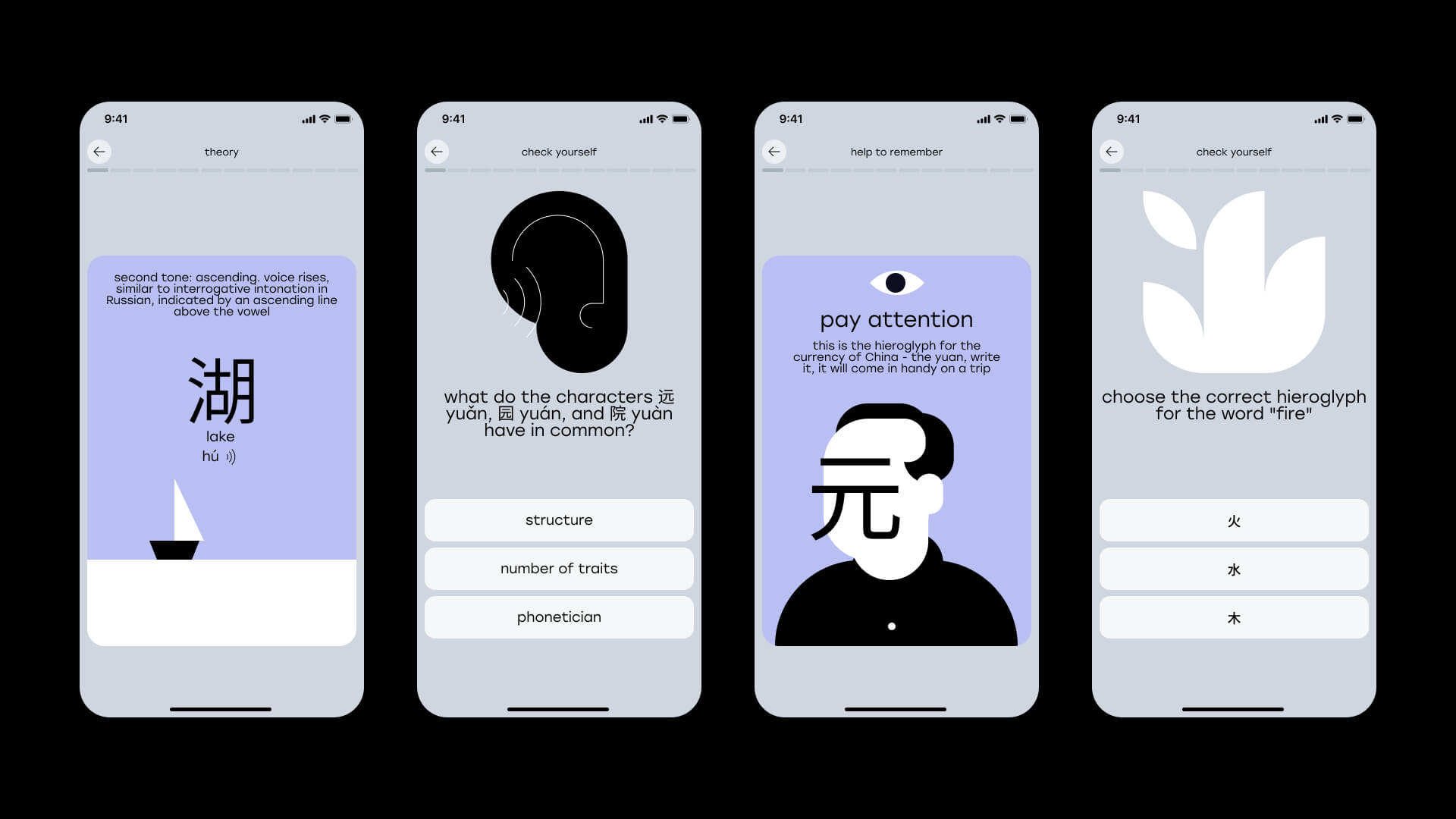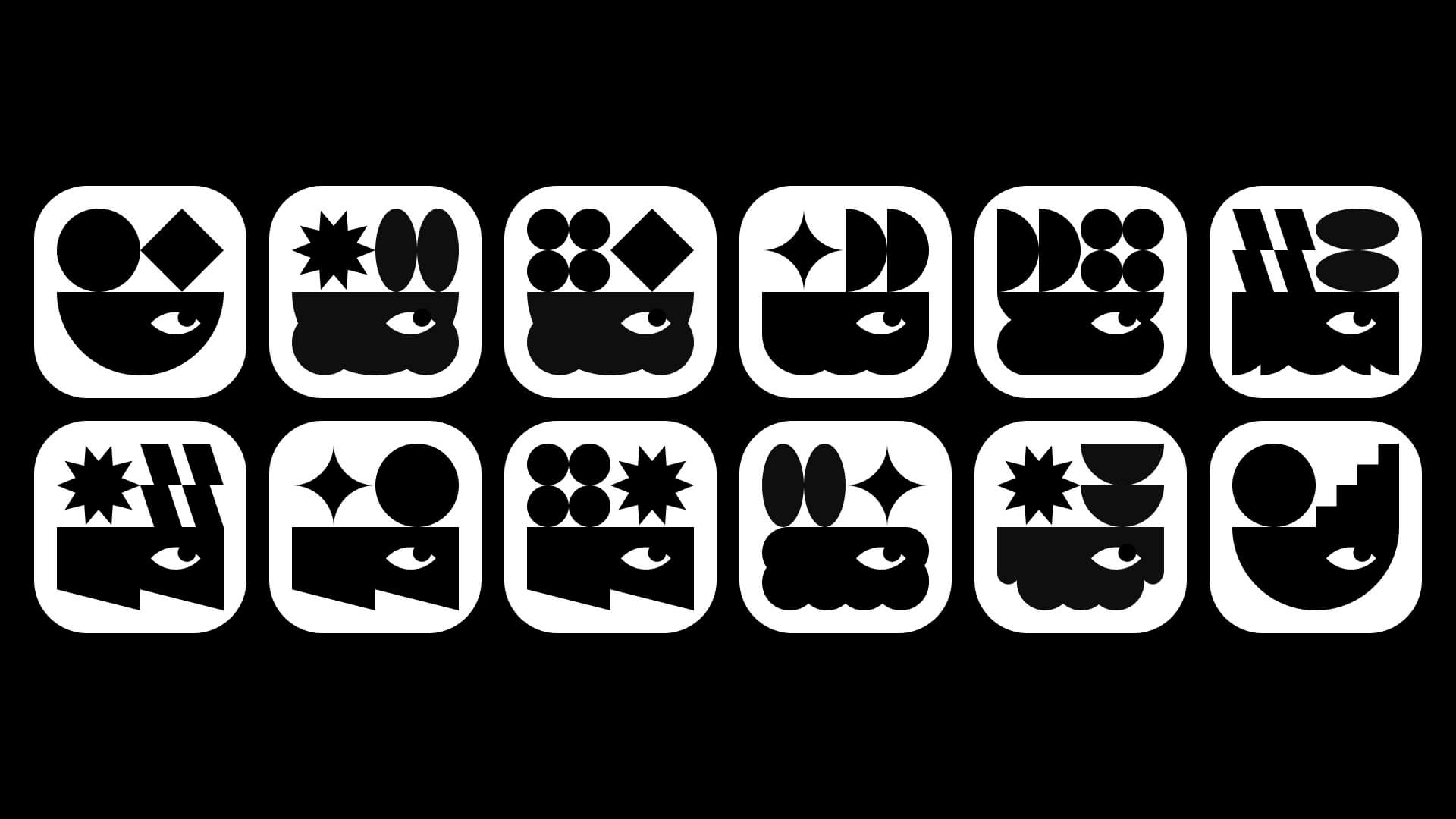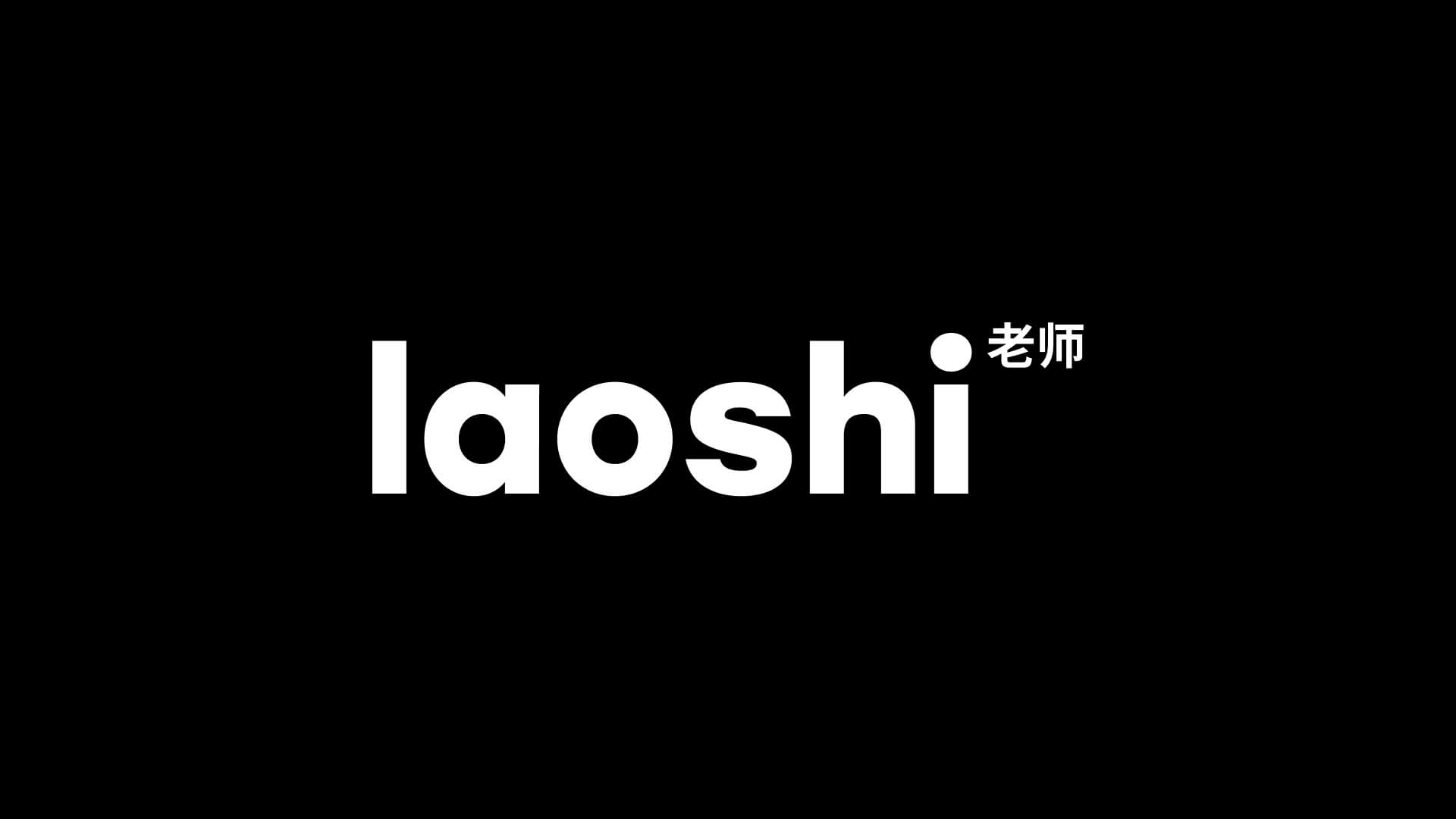 re:water
Category: Identity, Product design, UI/UX, 2021
A platform of Crypto politics with the mechanics of a crypto game.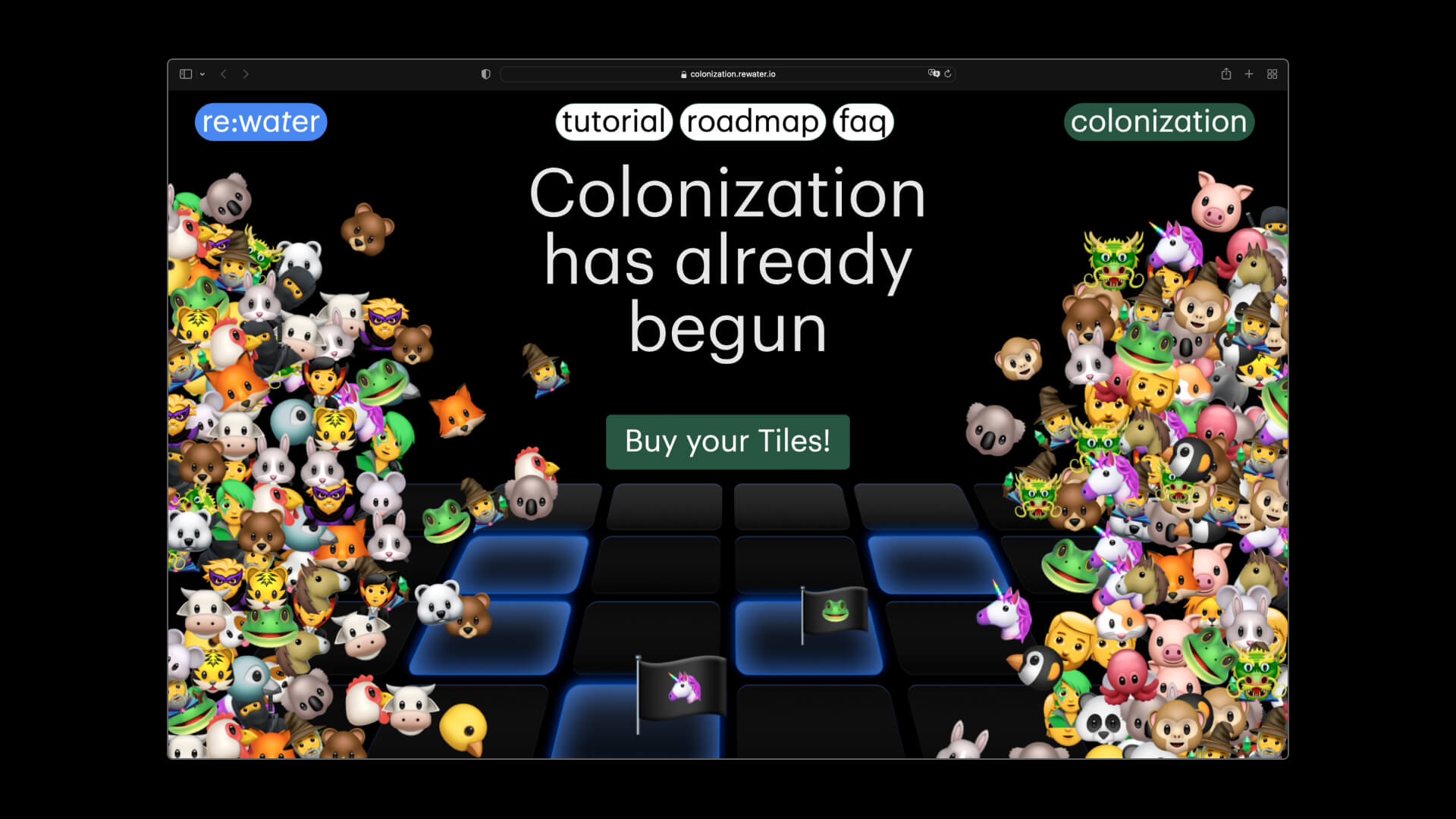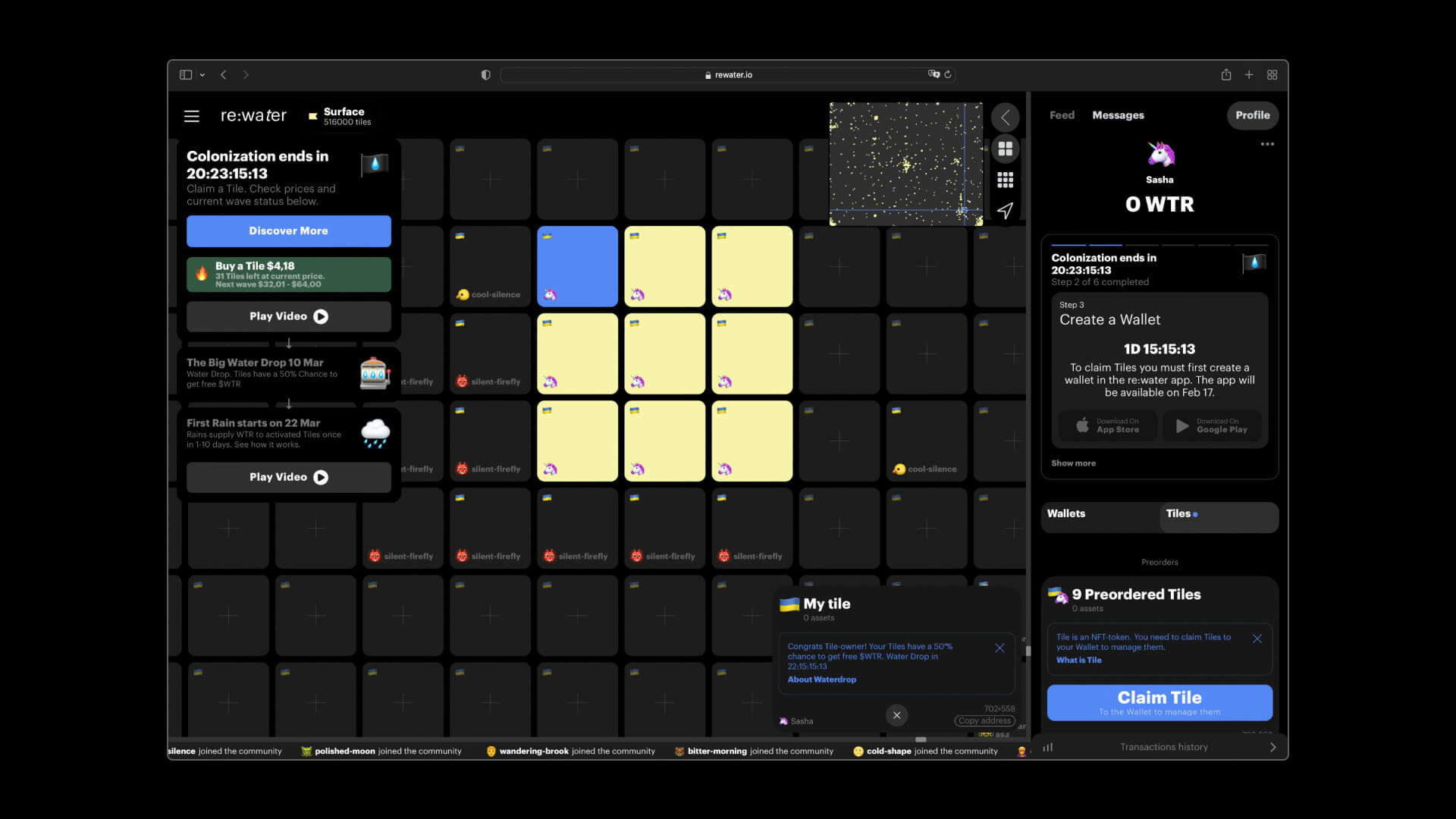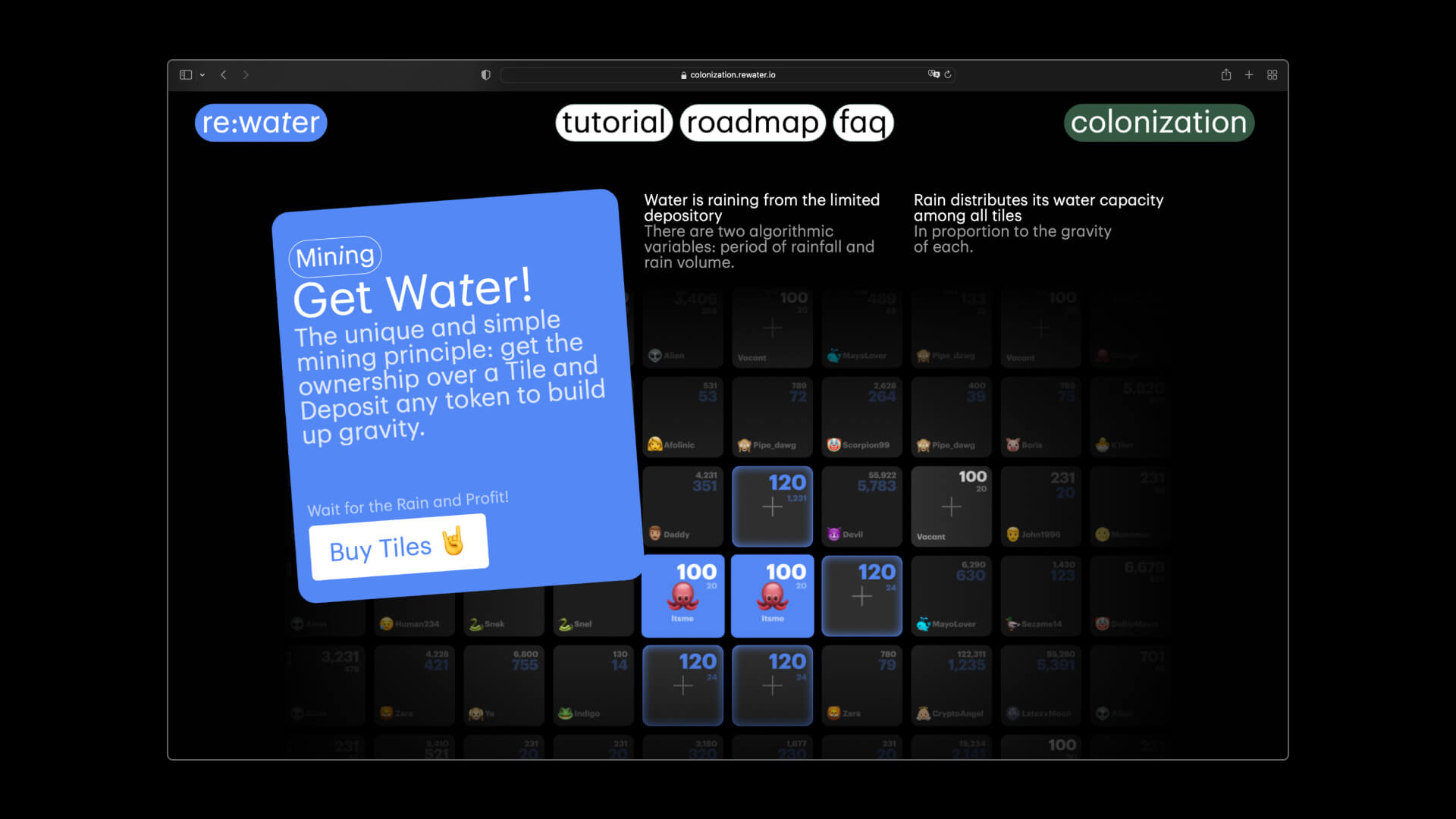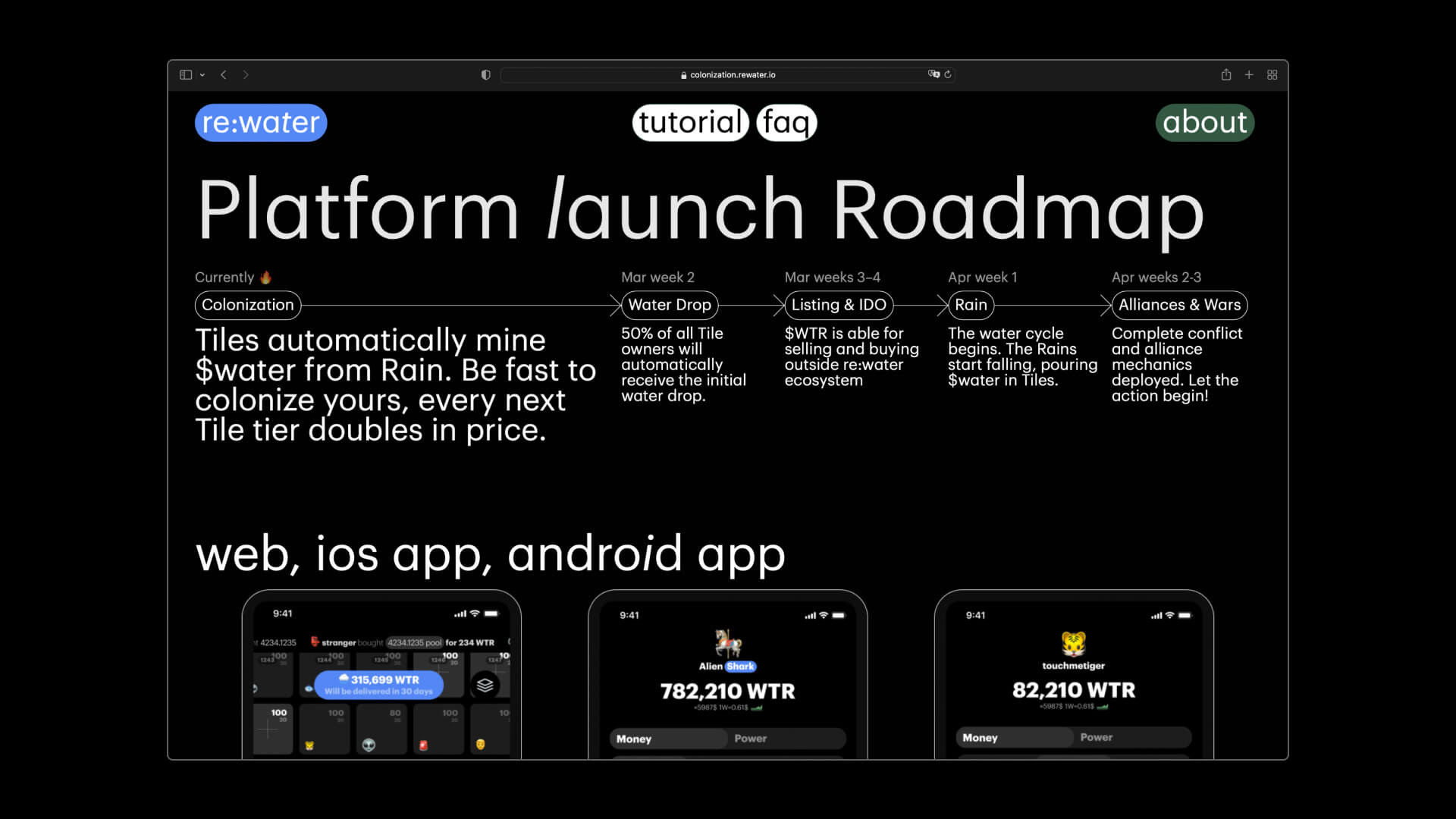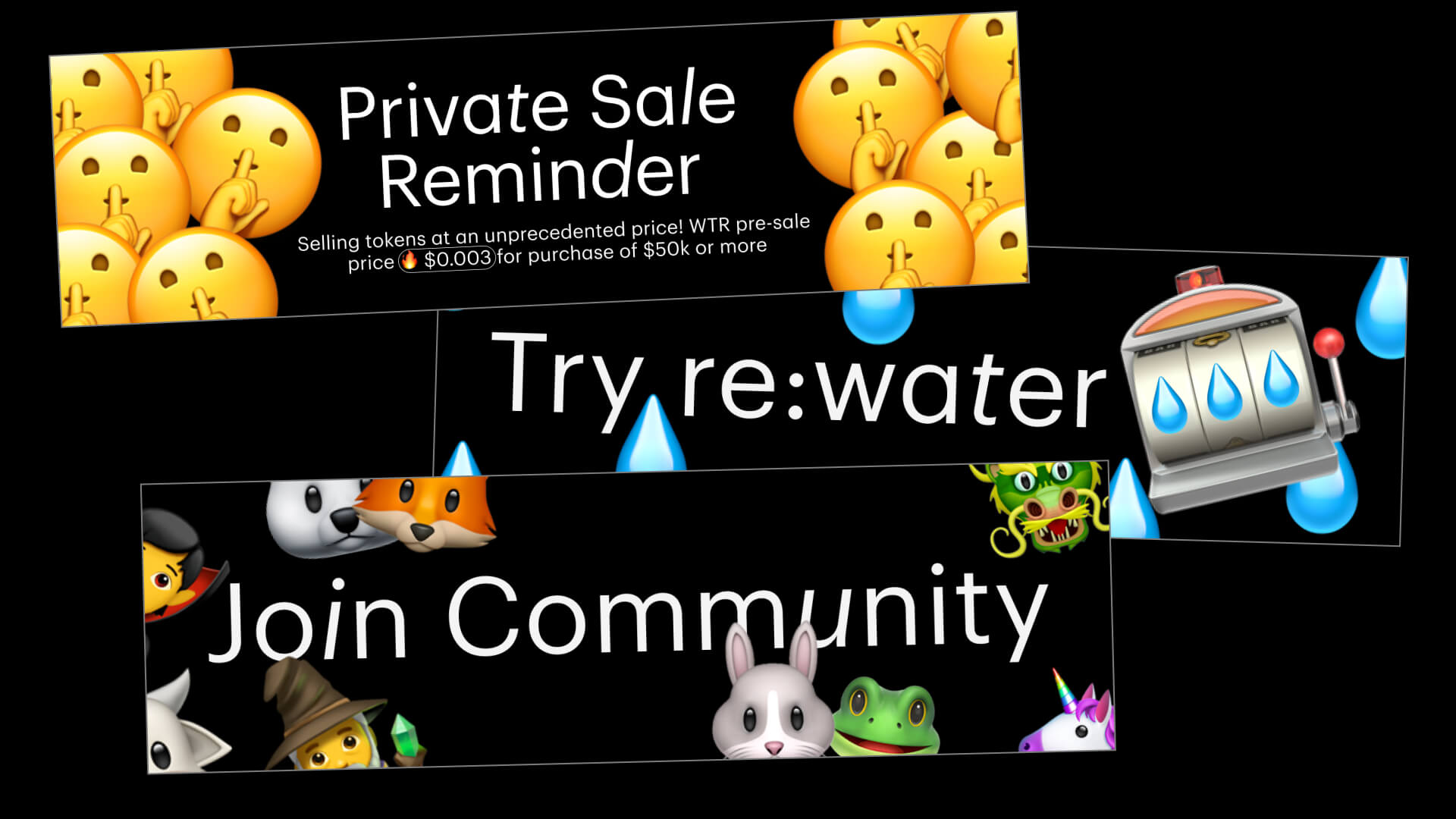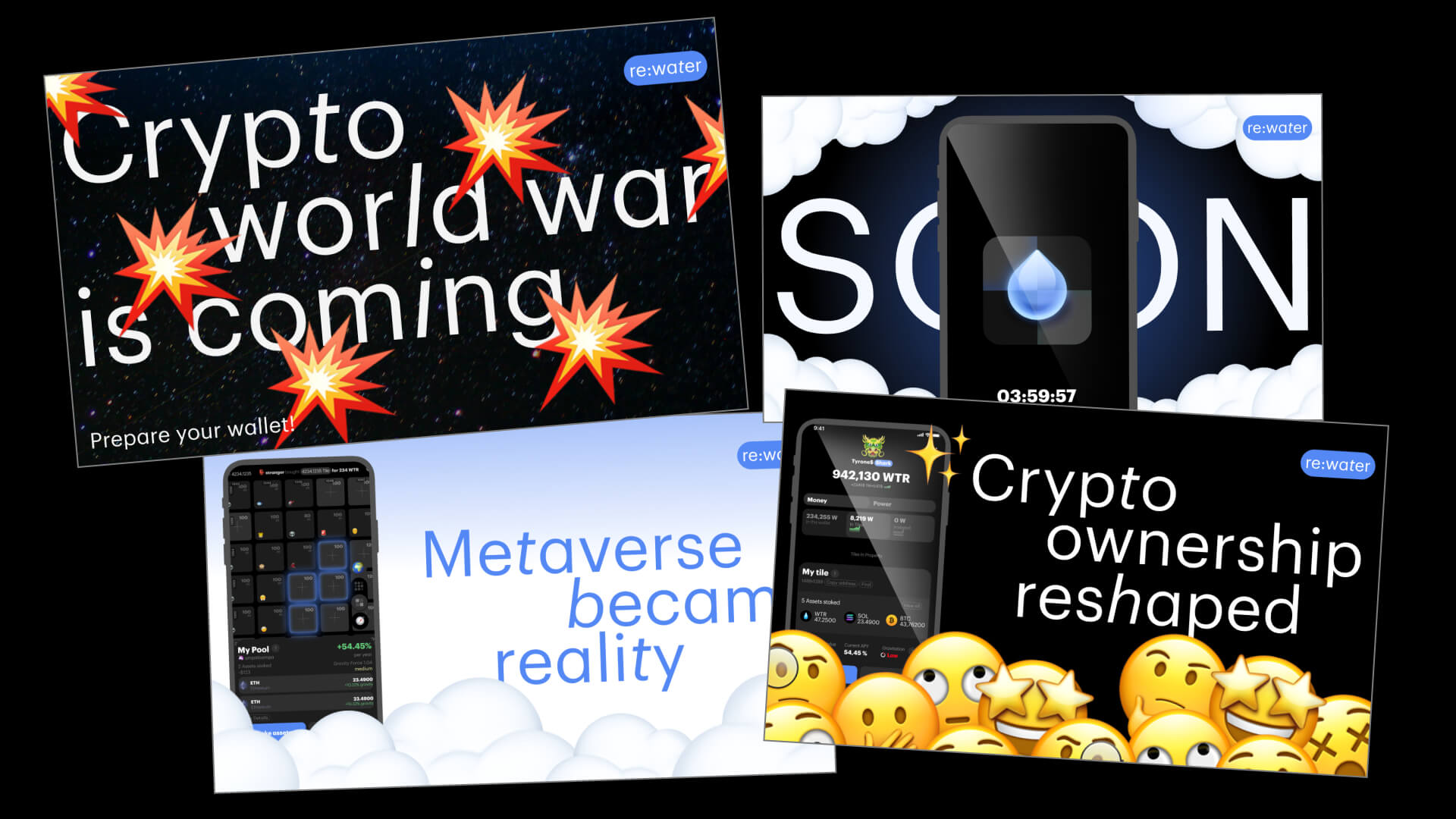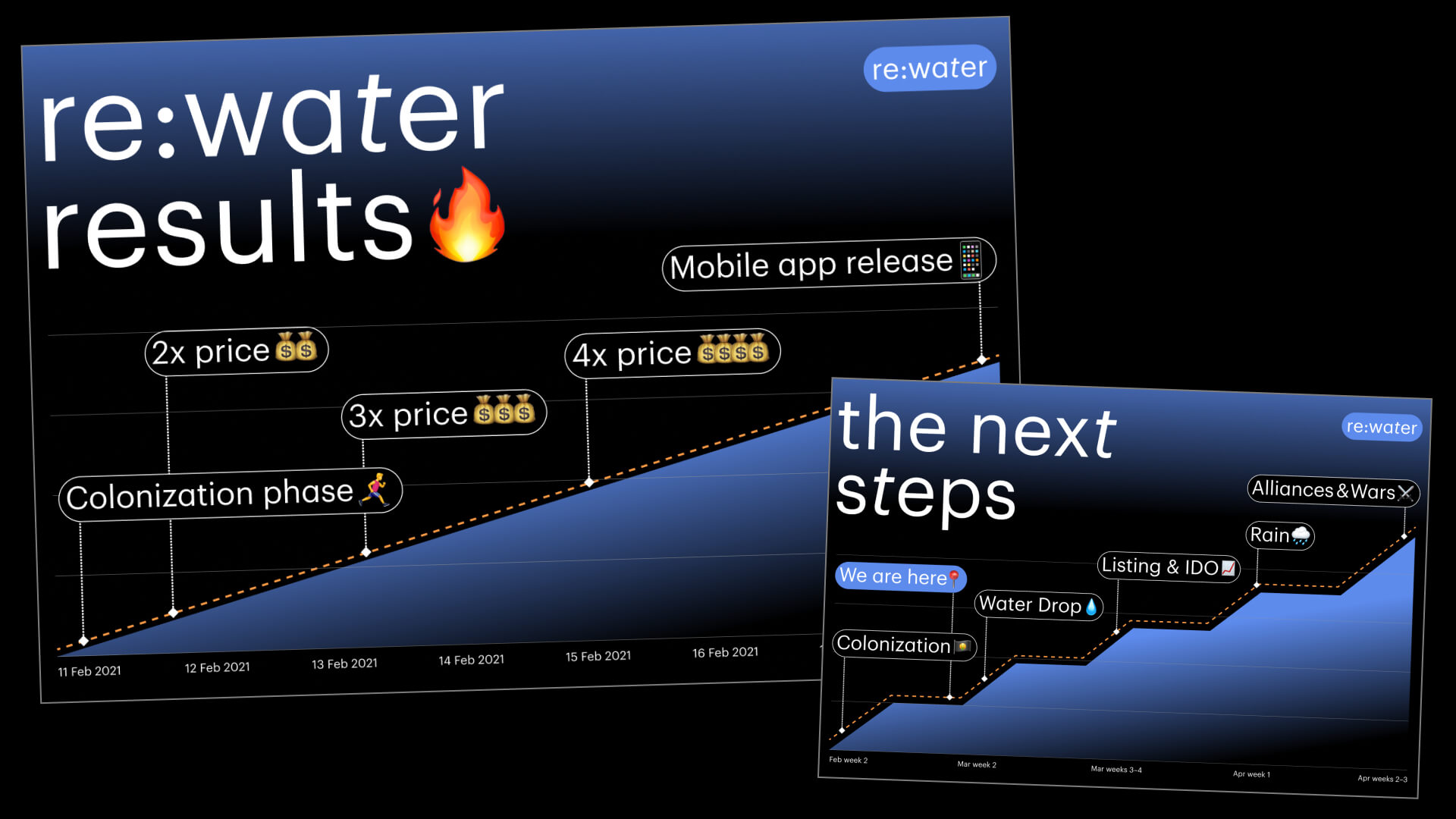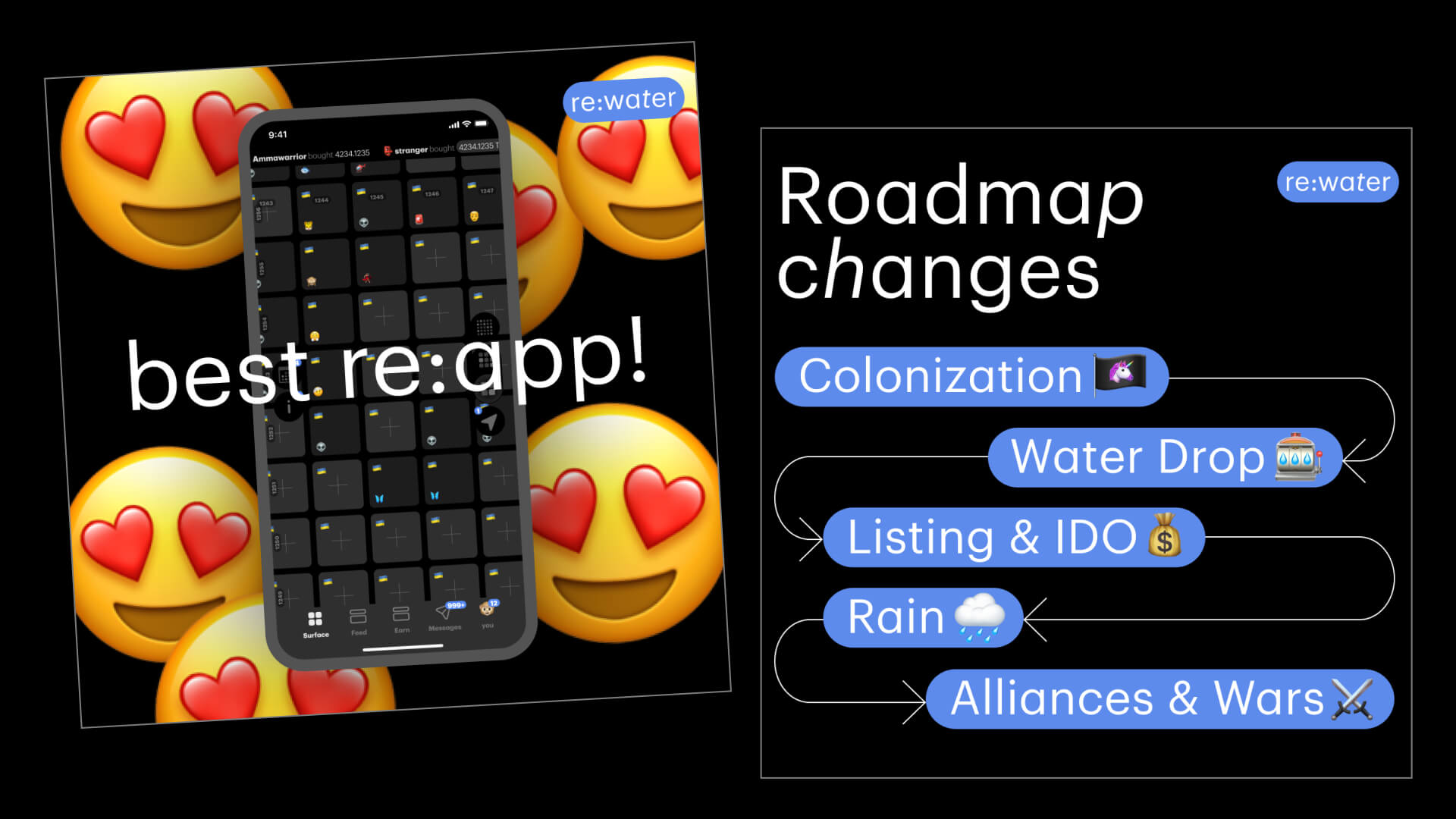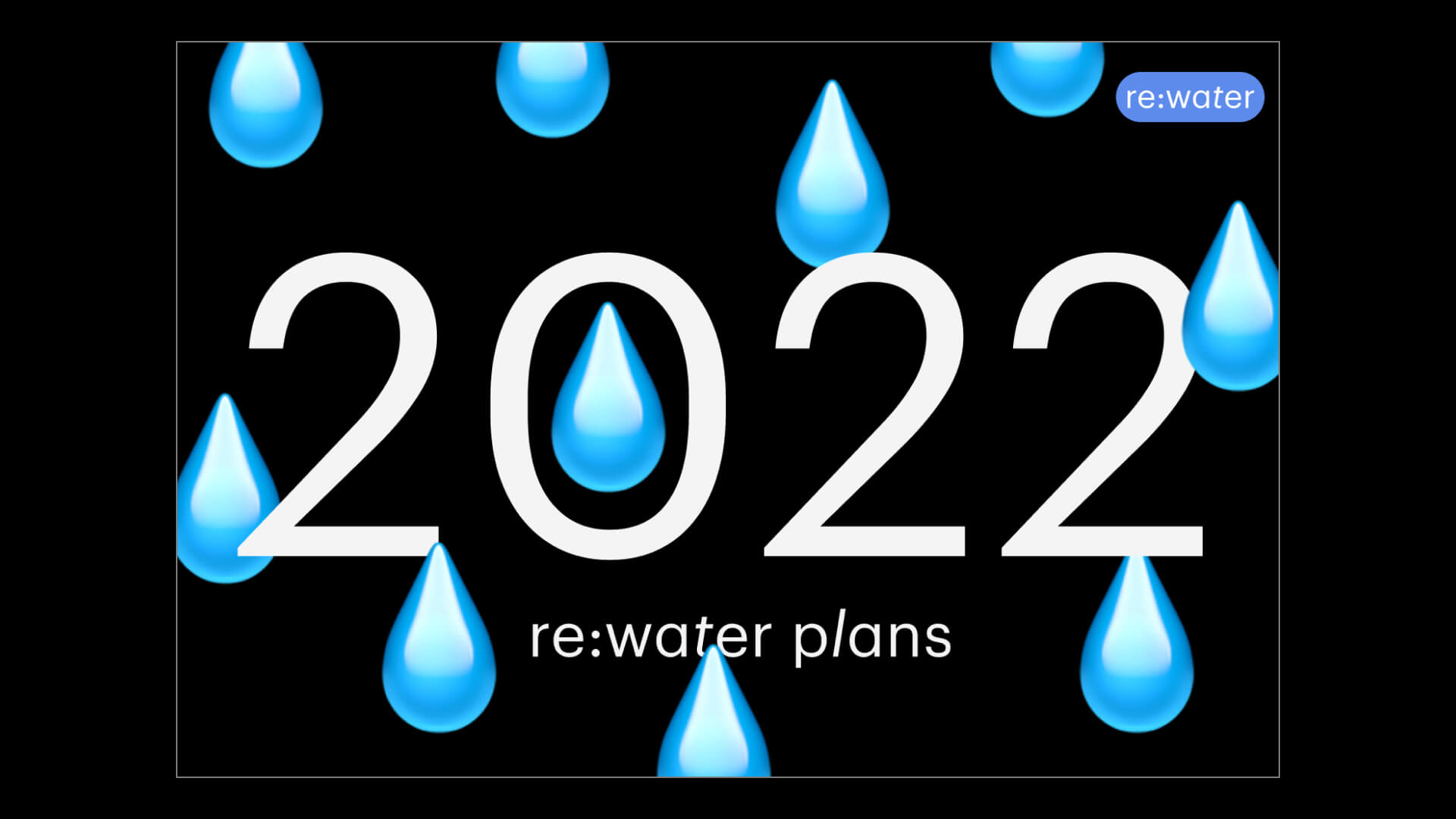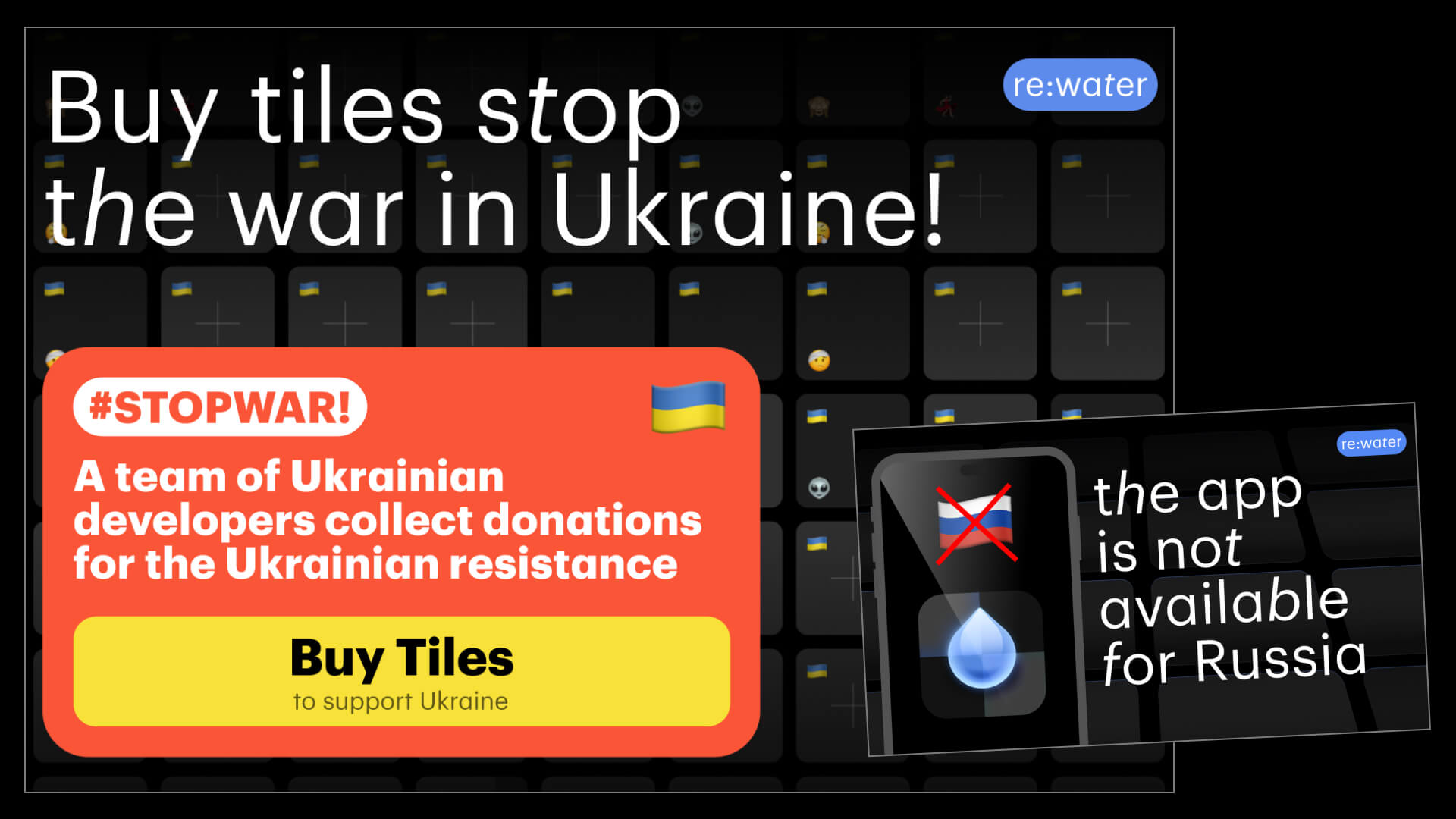 An unique blockchain design that proposes a scalable decentralized world computer, paired with a distributed operating system.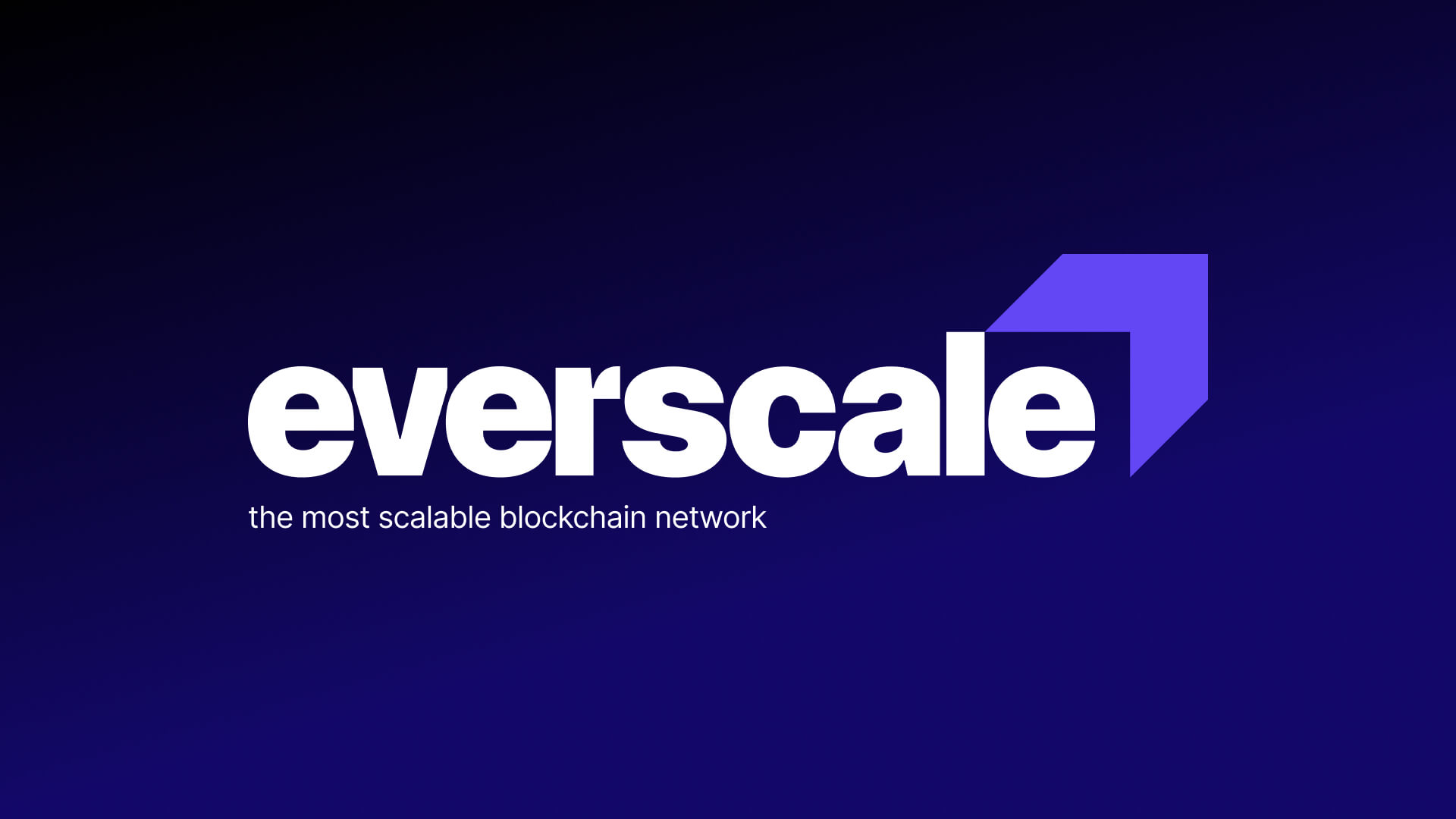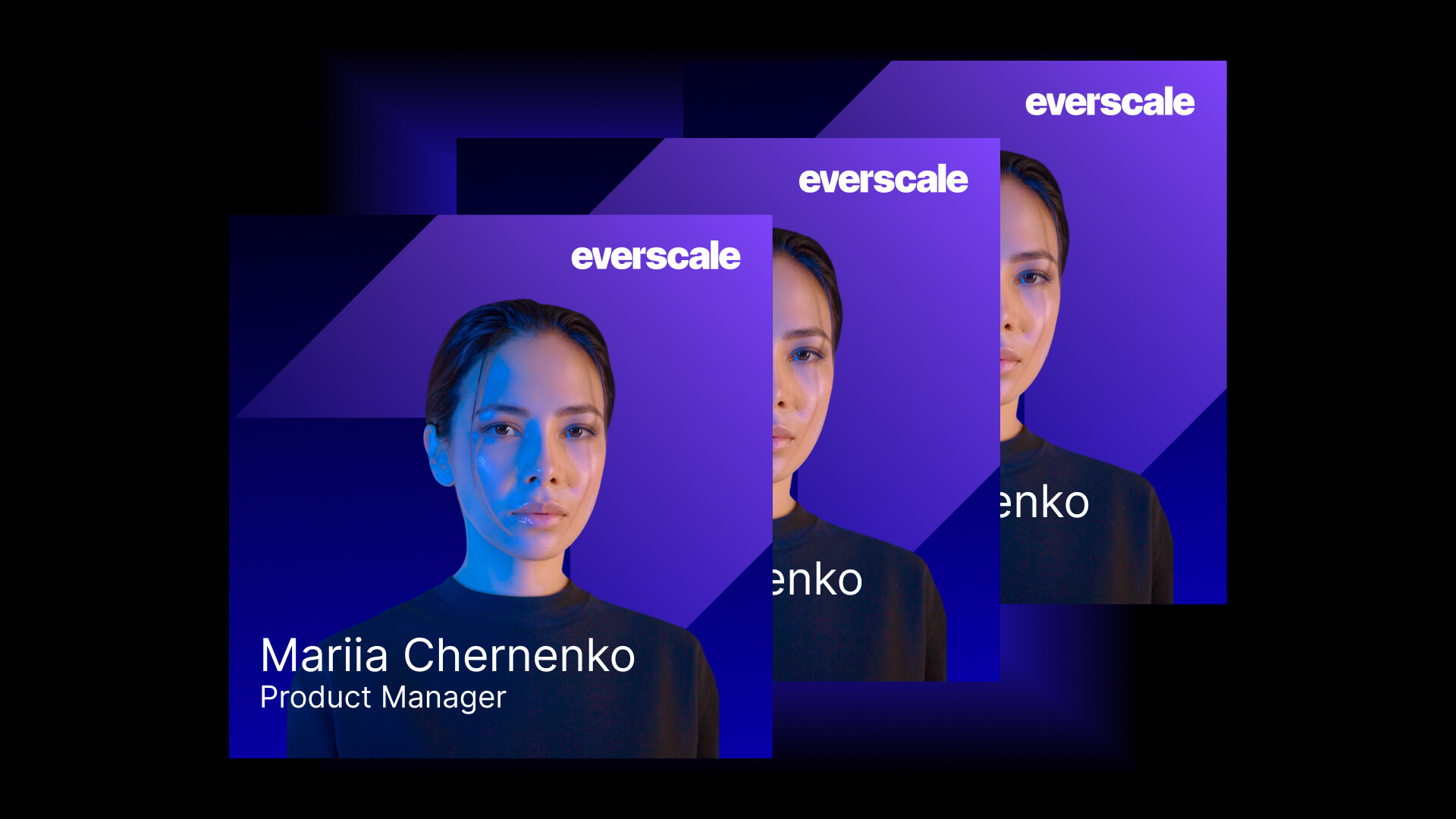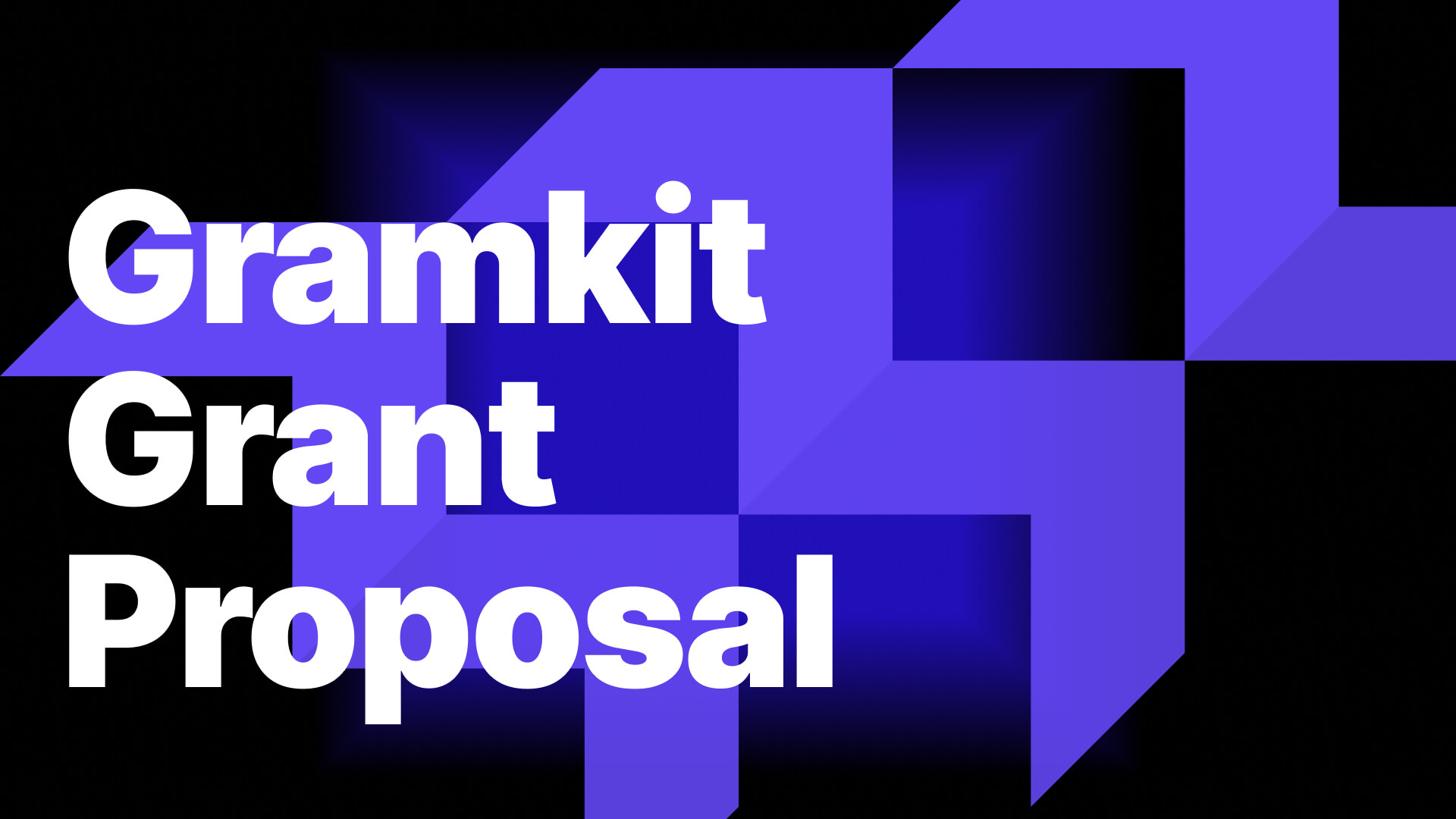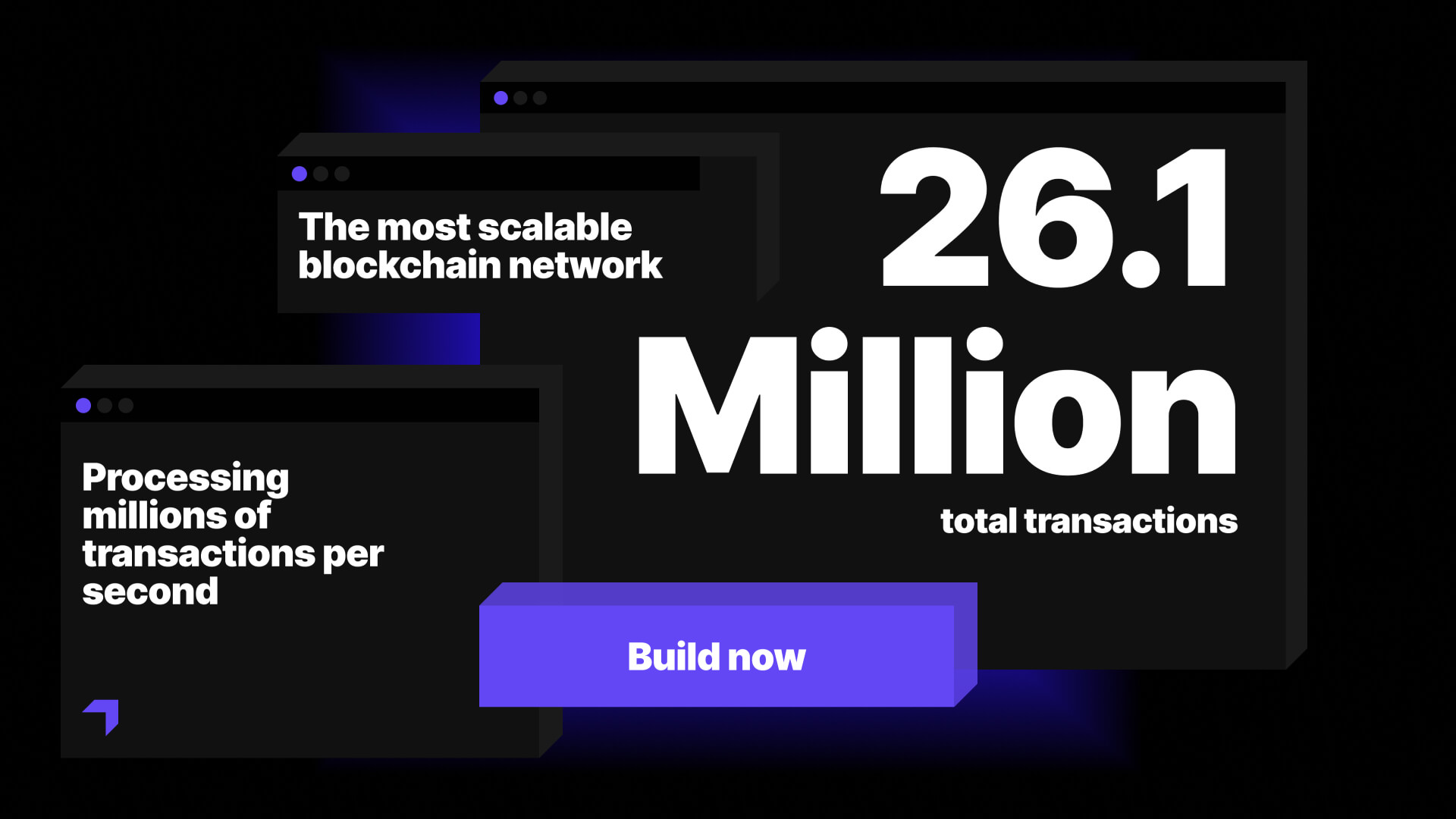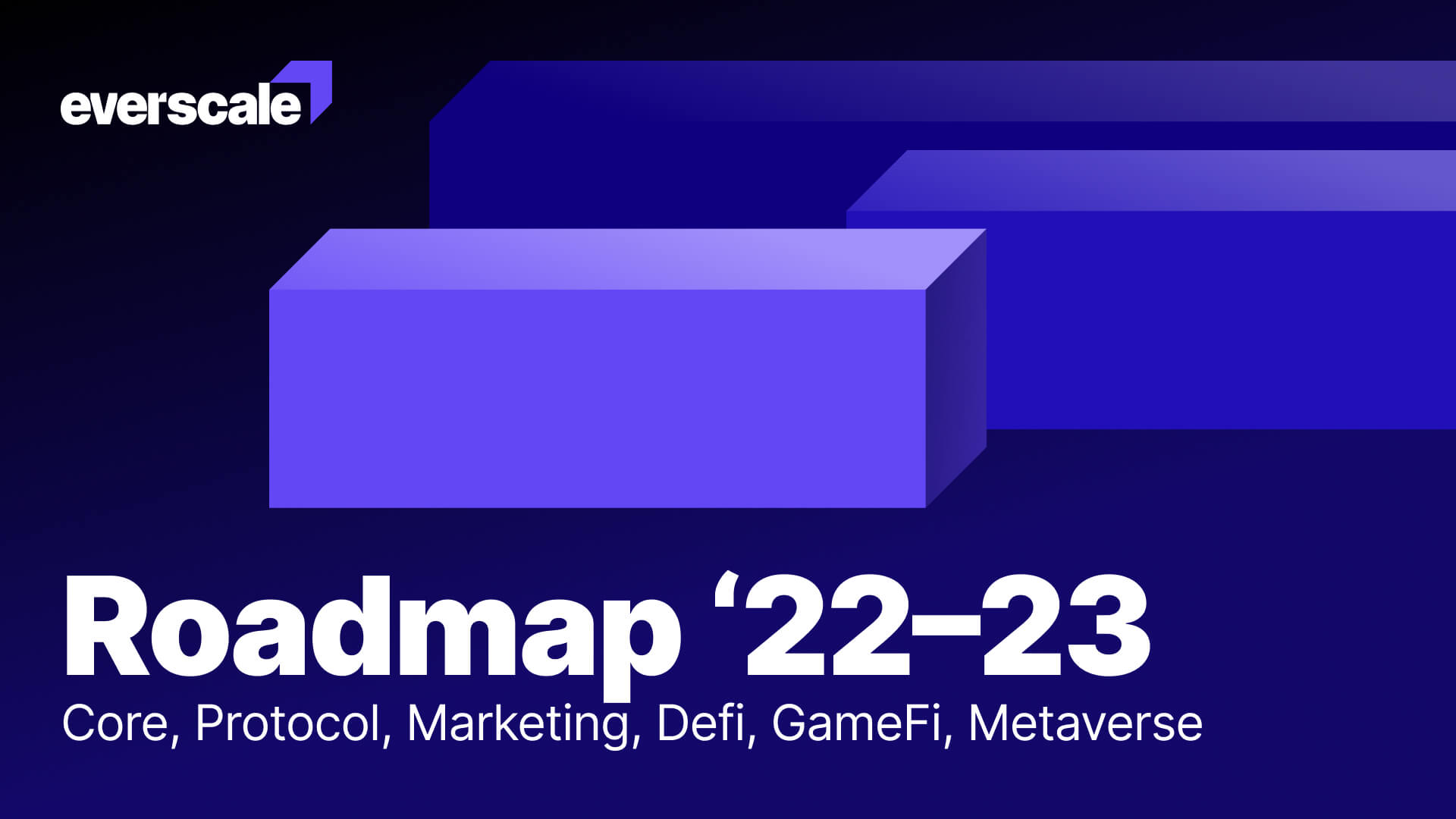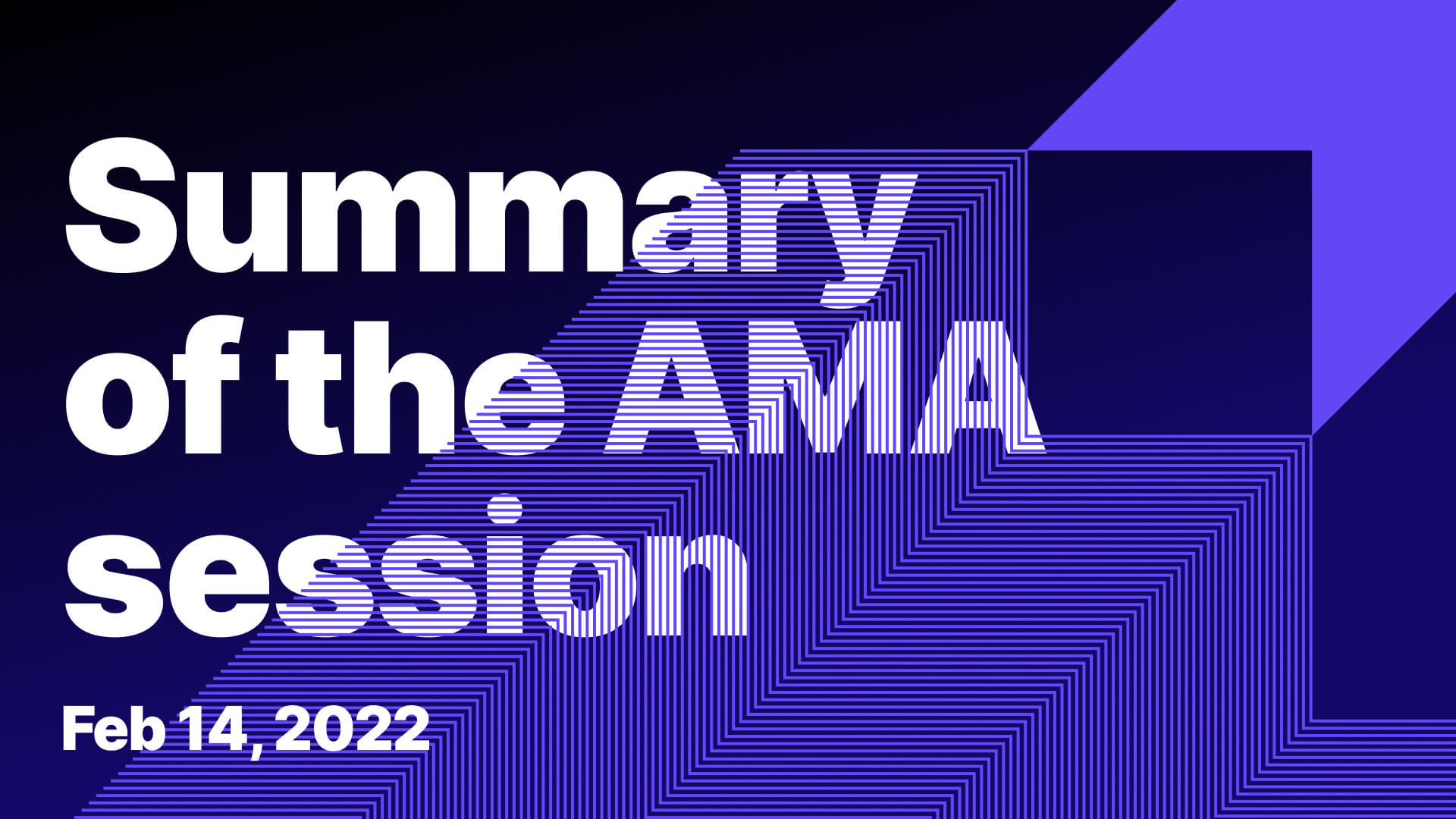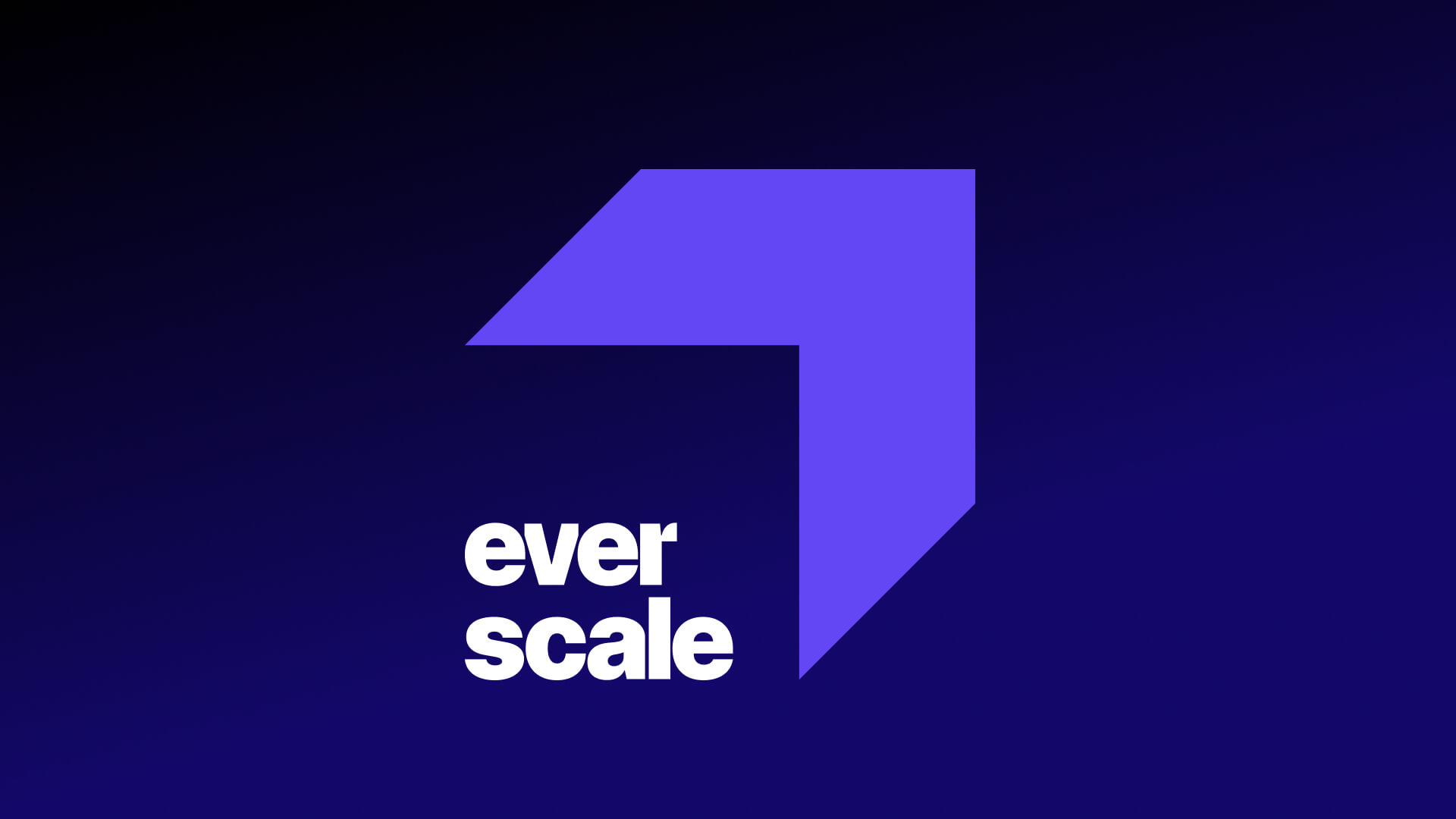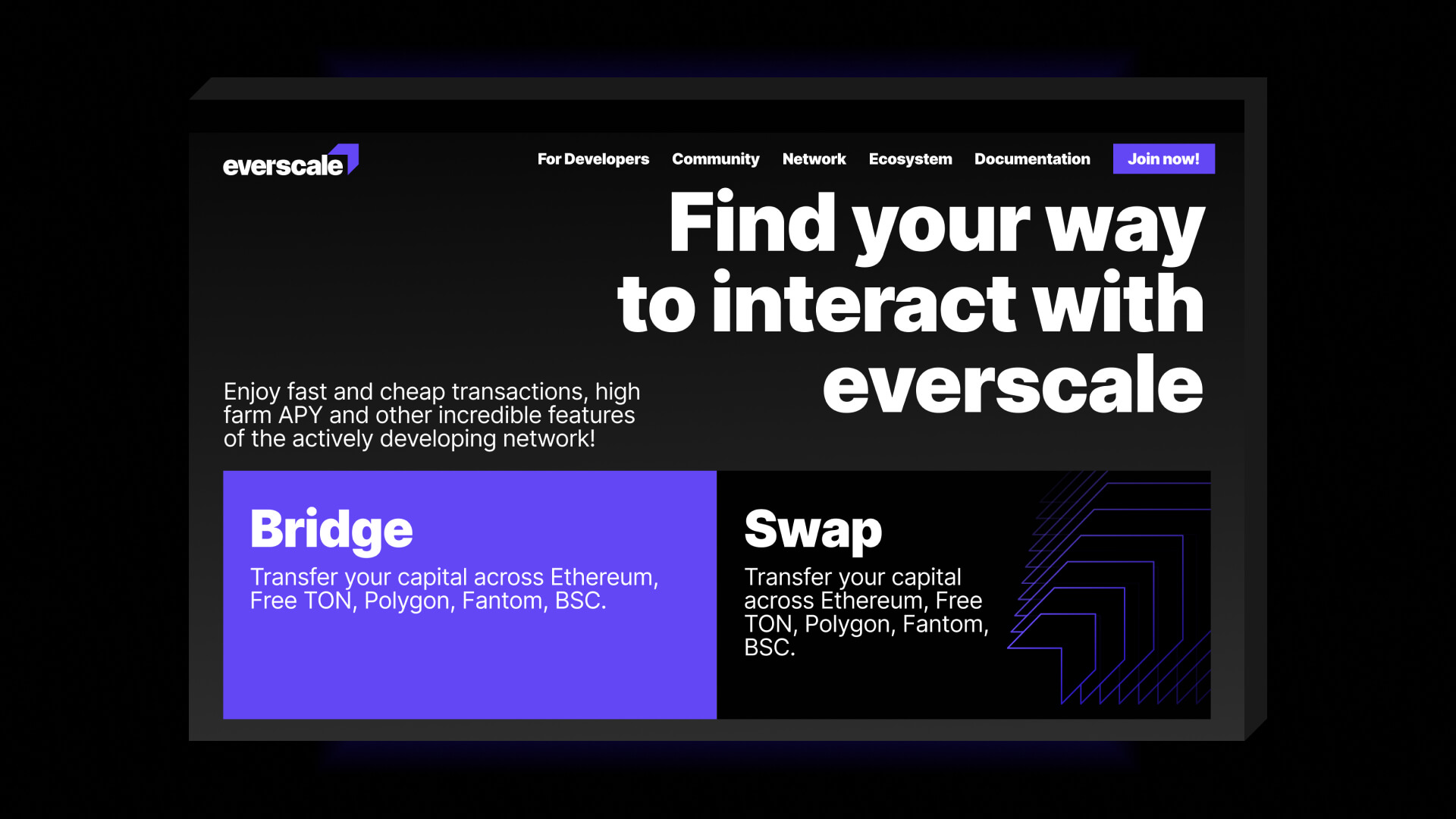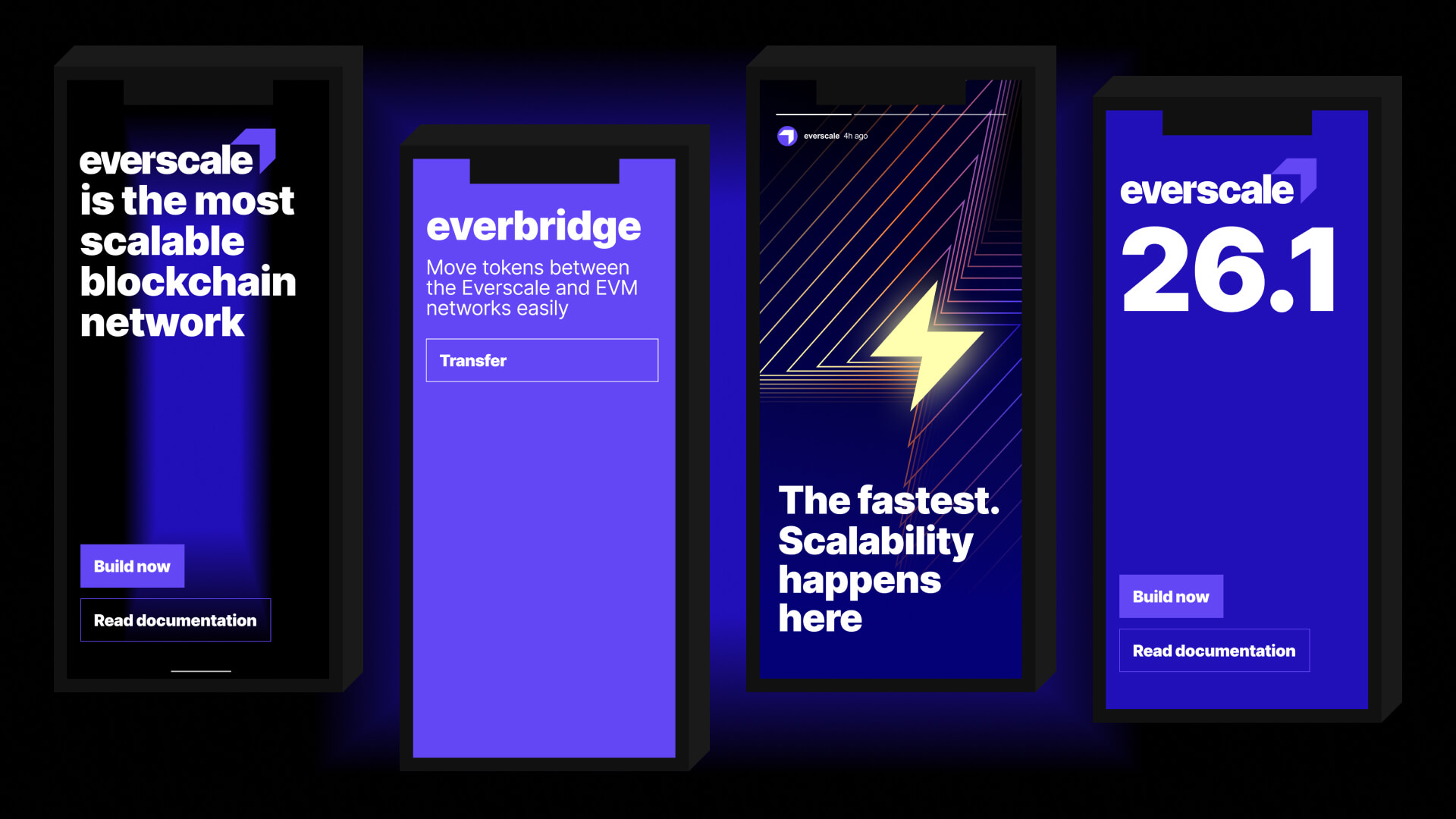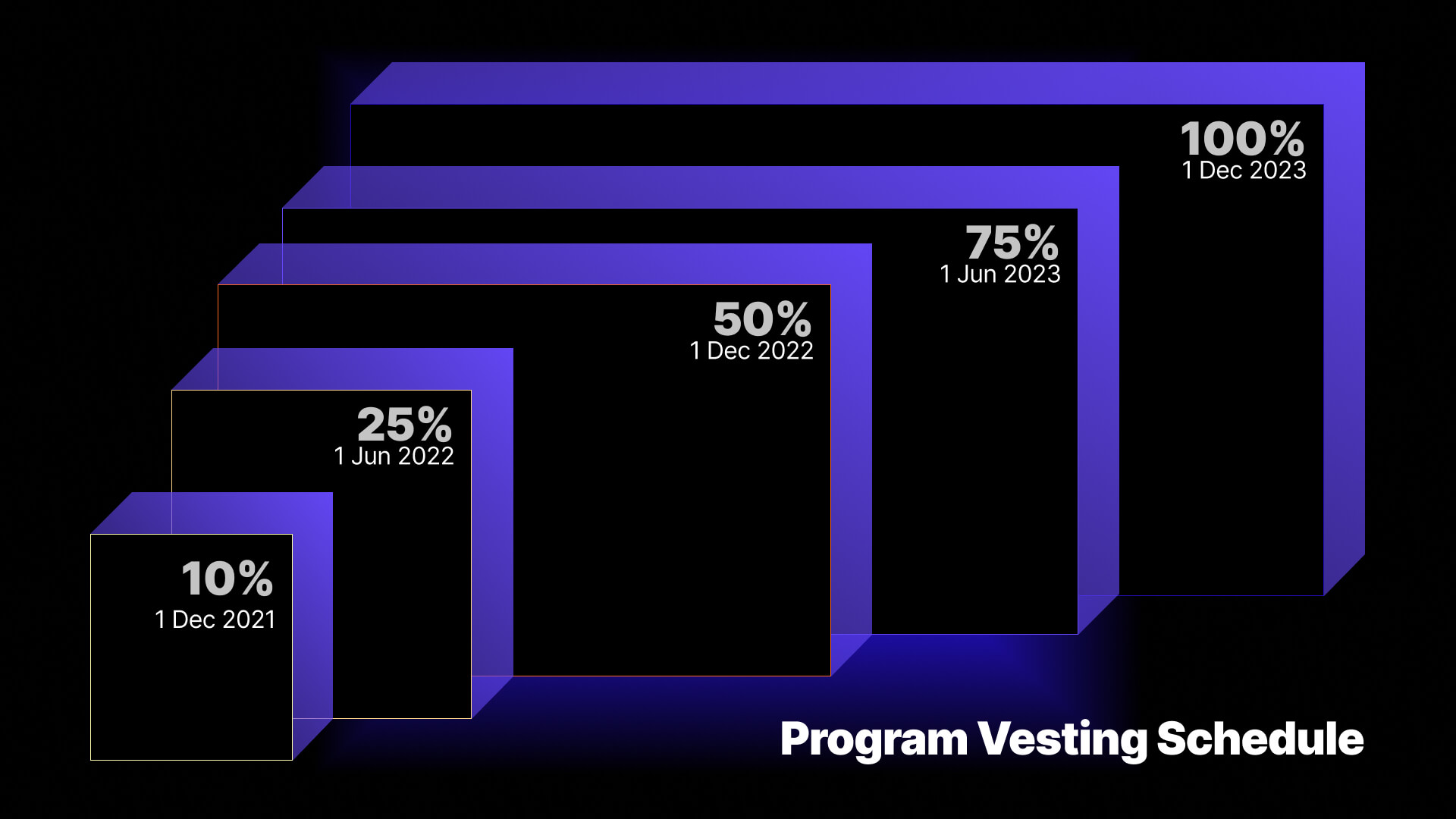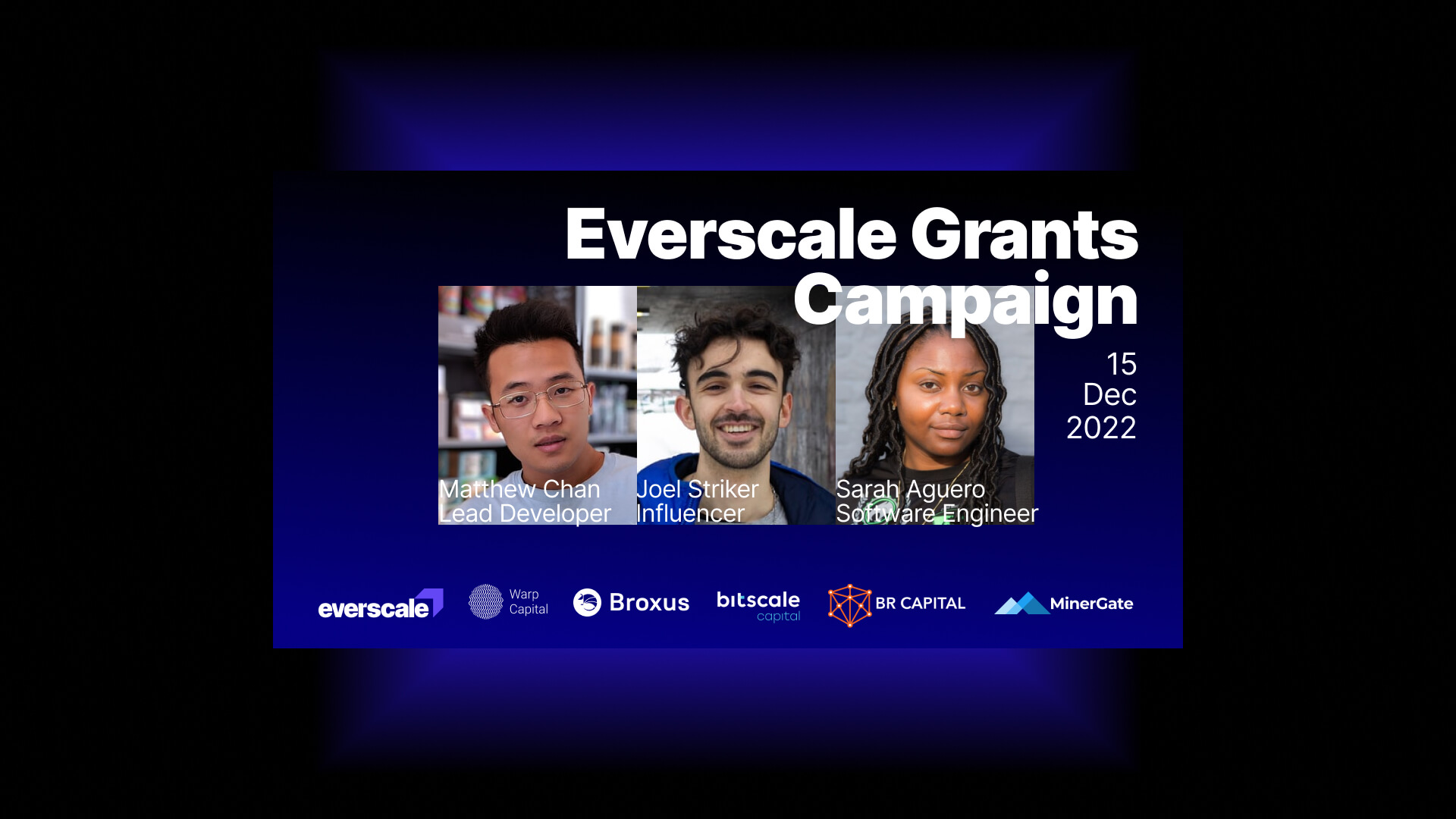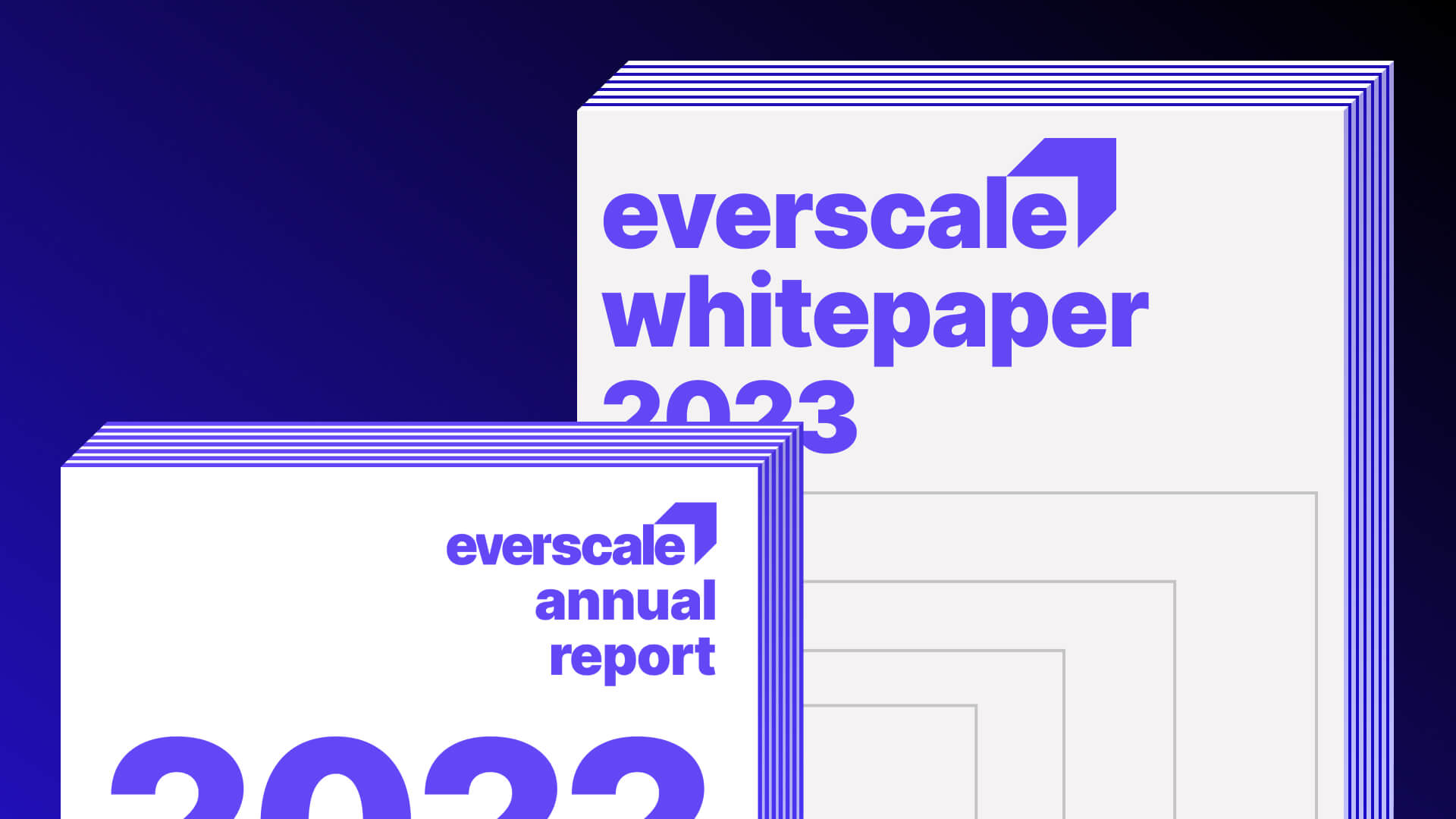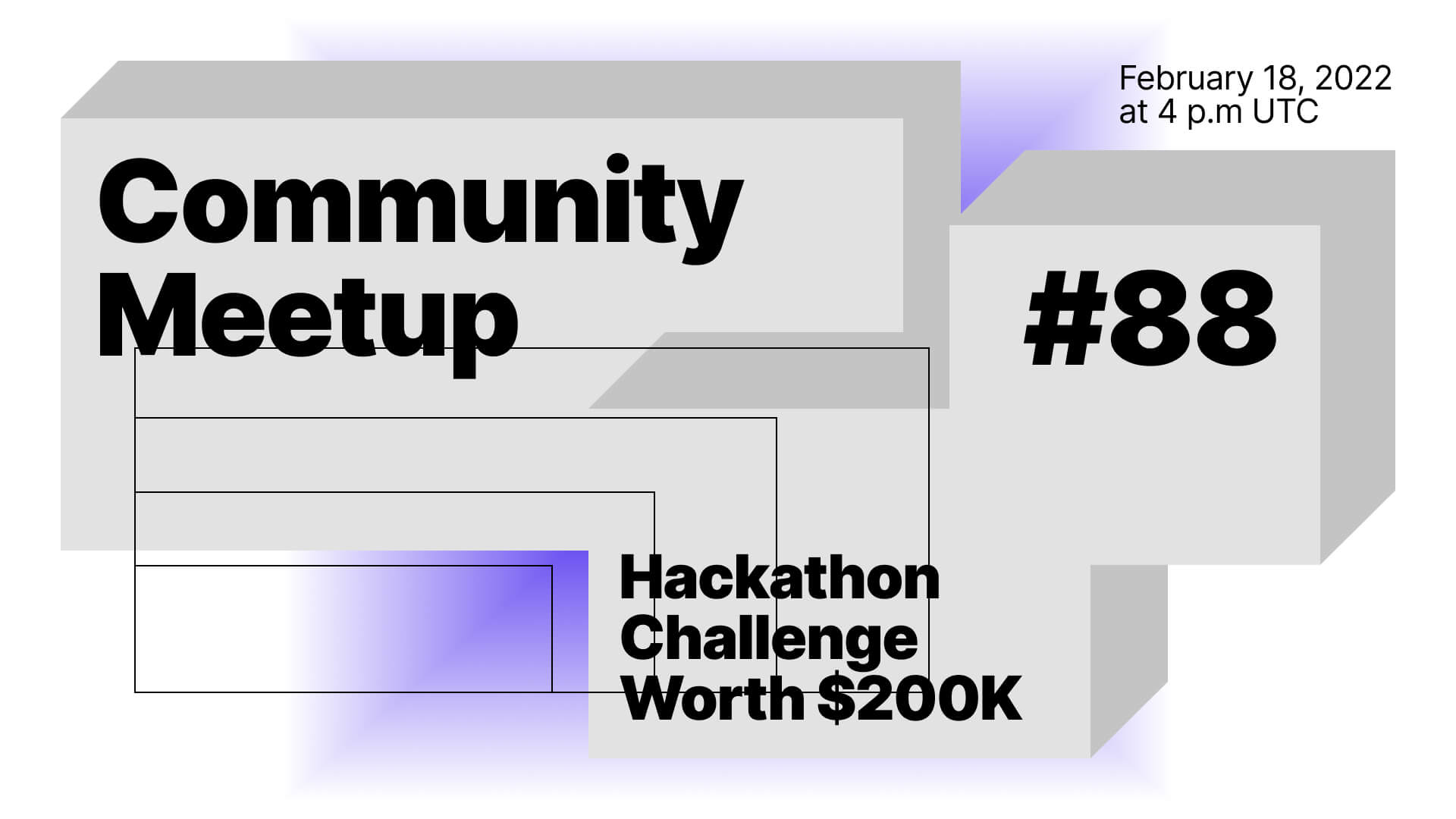 Machine Breathes, But I don't
Category: Exhibition Identity, 2021
European Design Award Nominie, 2022
Ukrainian Design: The Very best of Silver Winner, 2021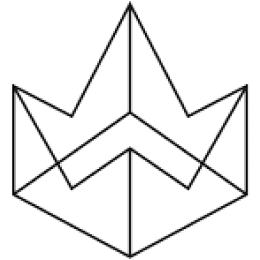 The project comprises an exhibition of famous photographers and artists, an educational program in the format of discussions, interviews with doctors, philosophers and sociologists about the Belarusian doctors and their 2020.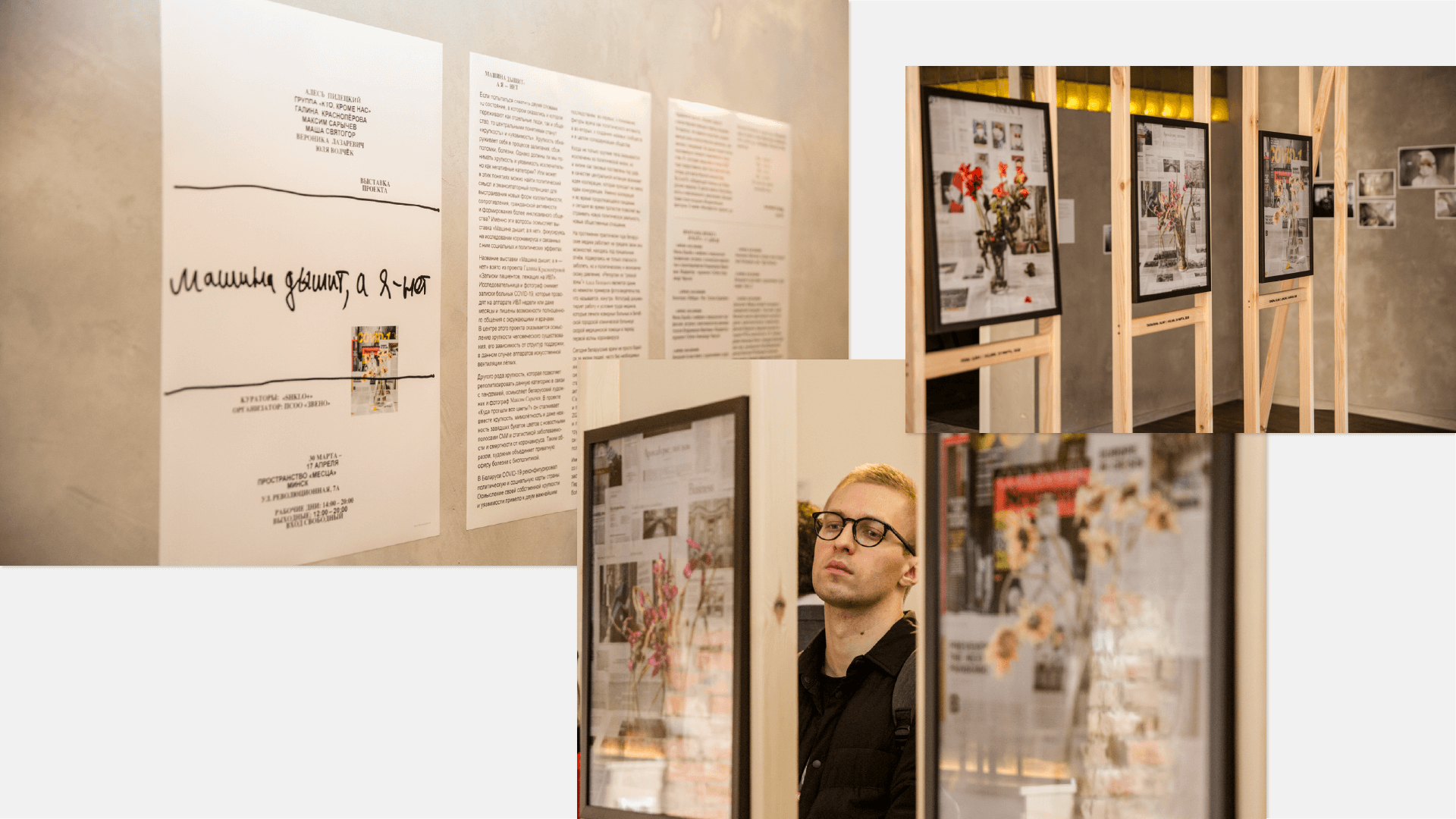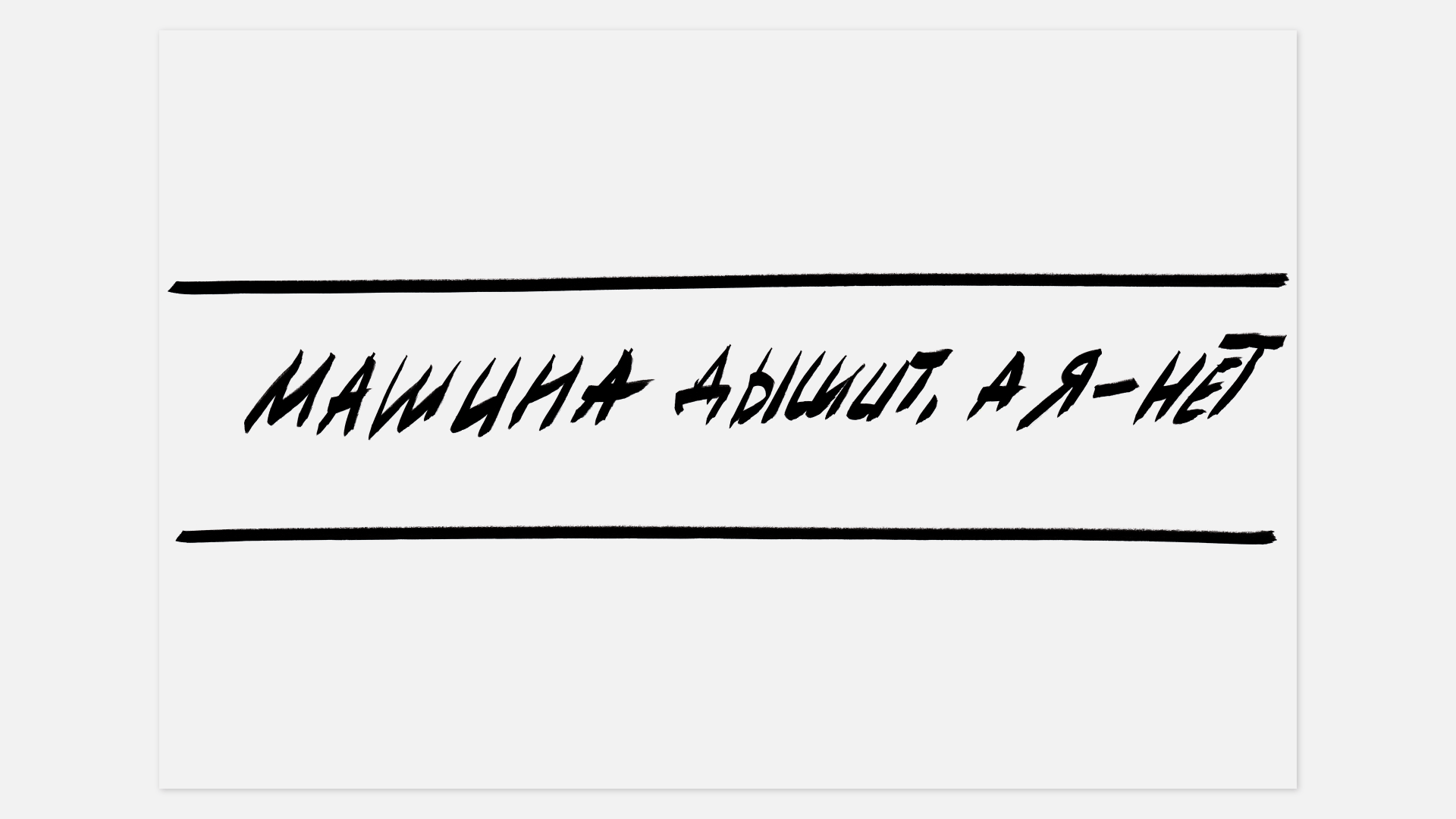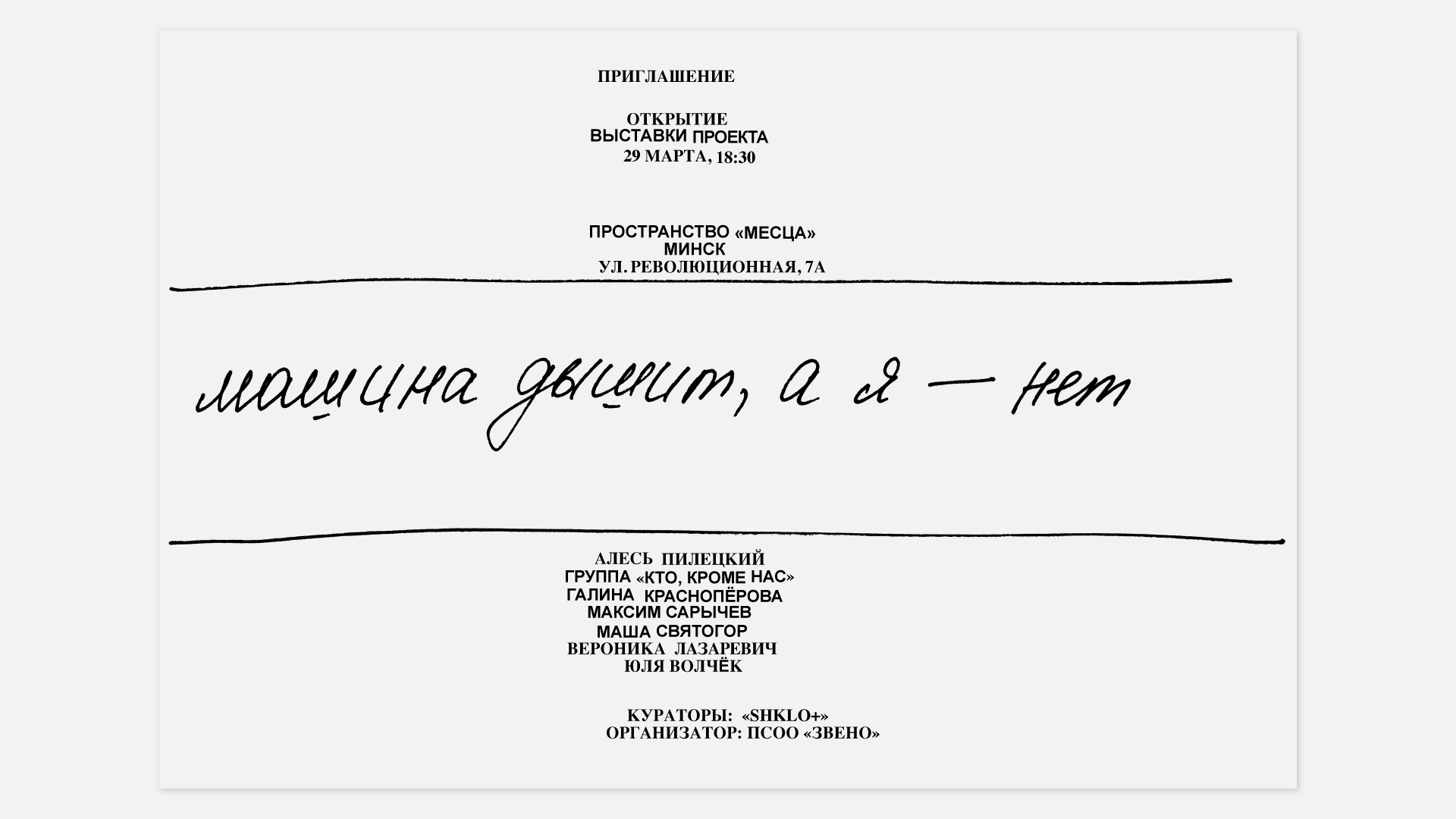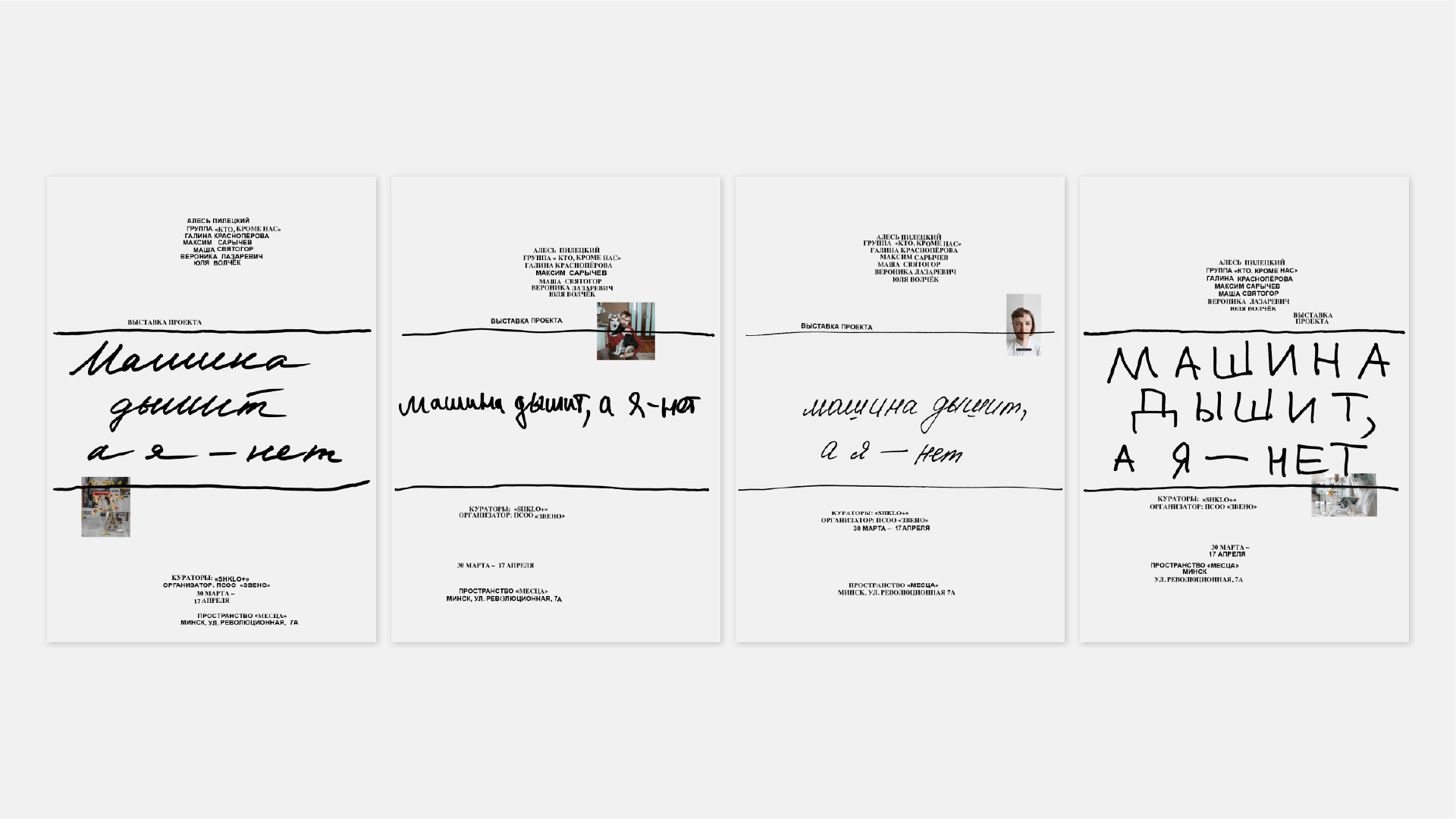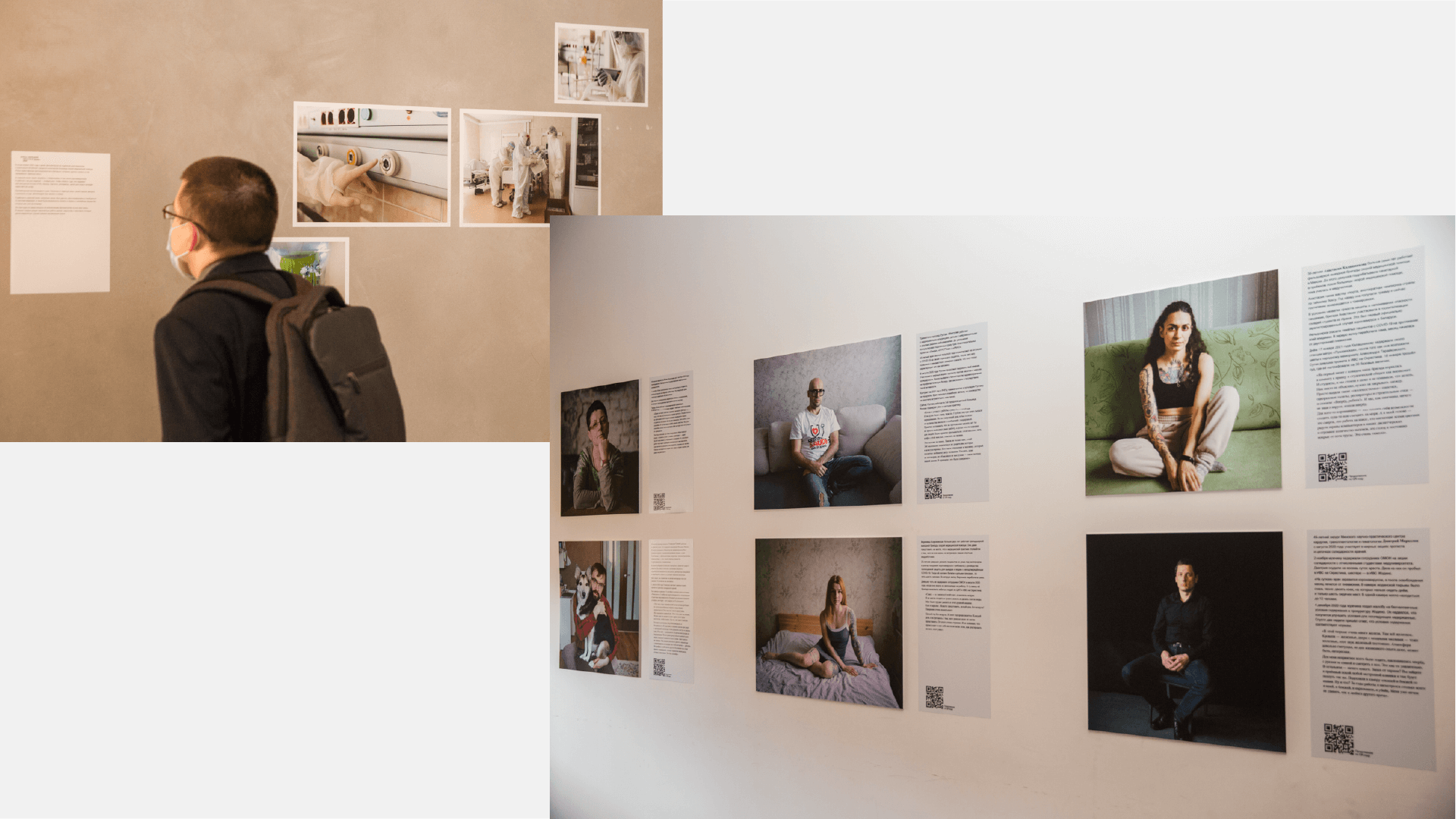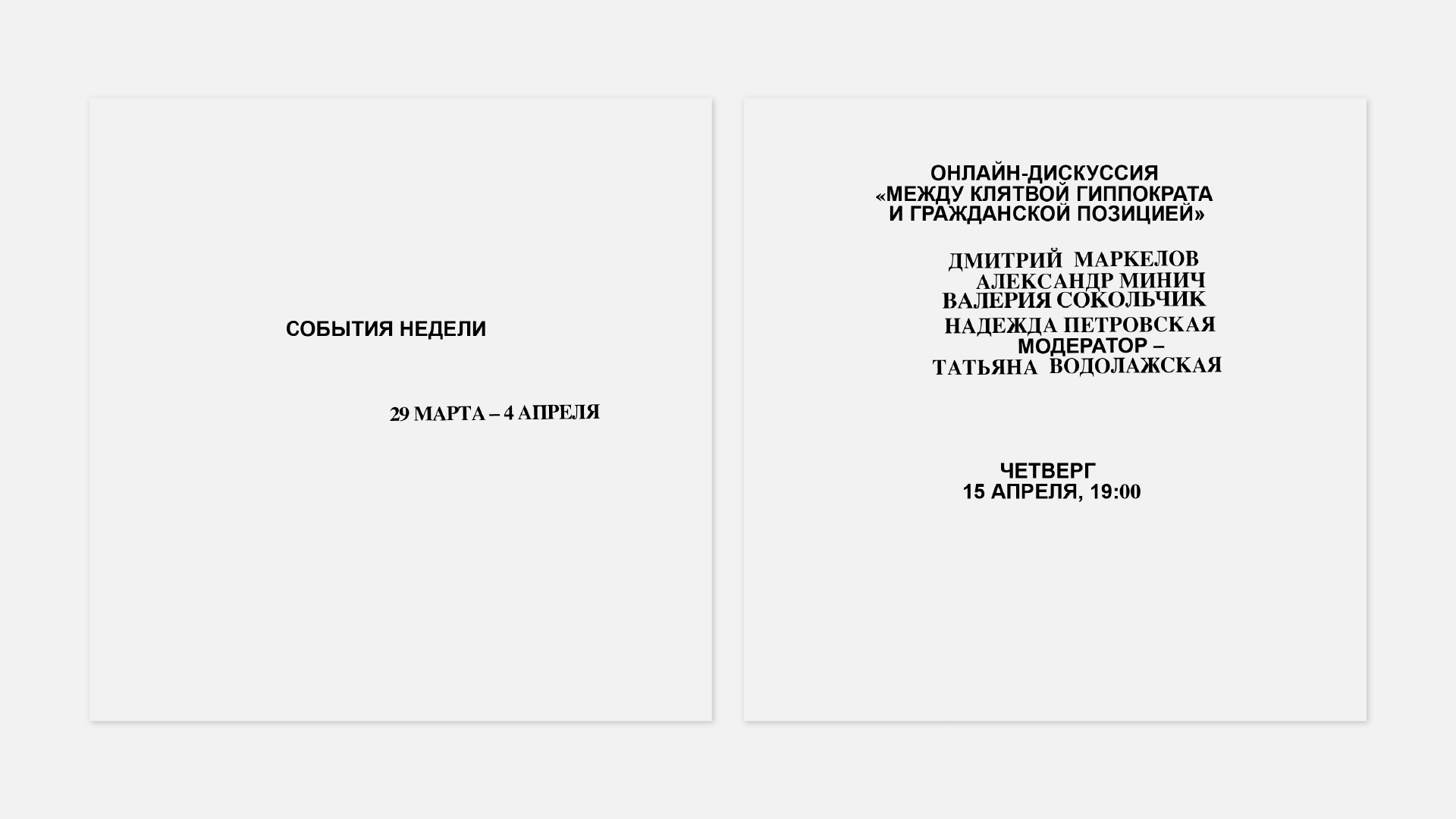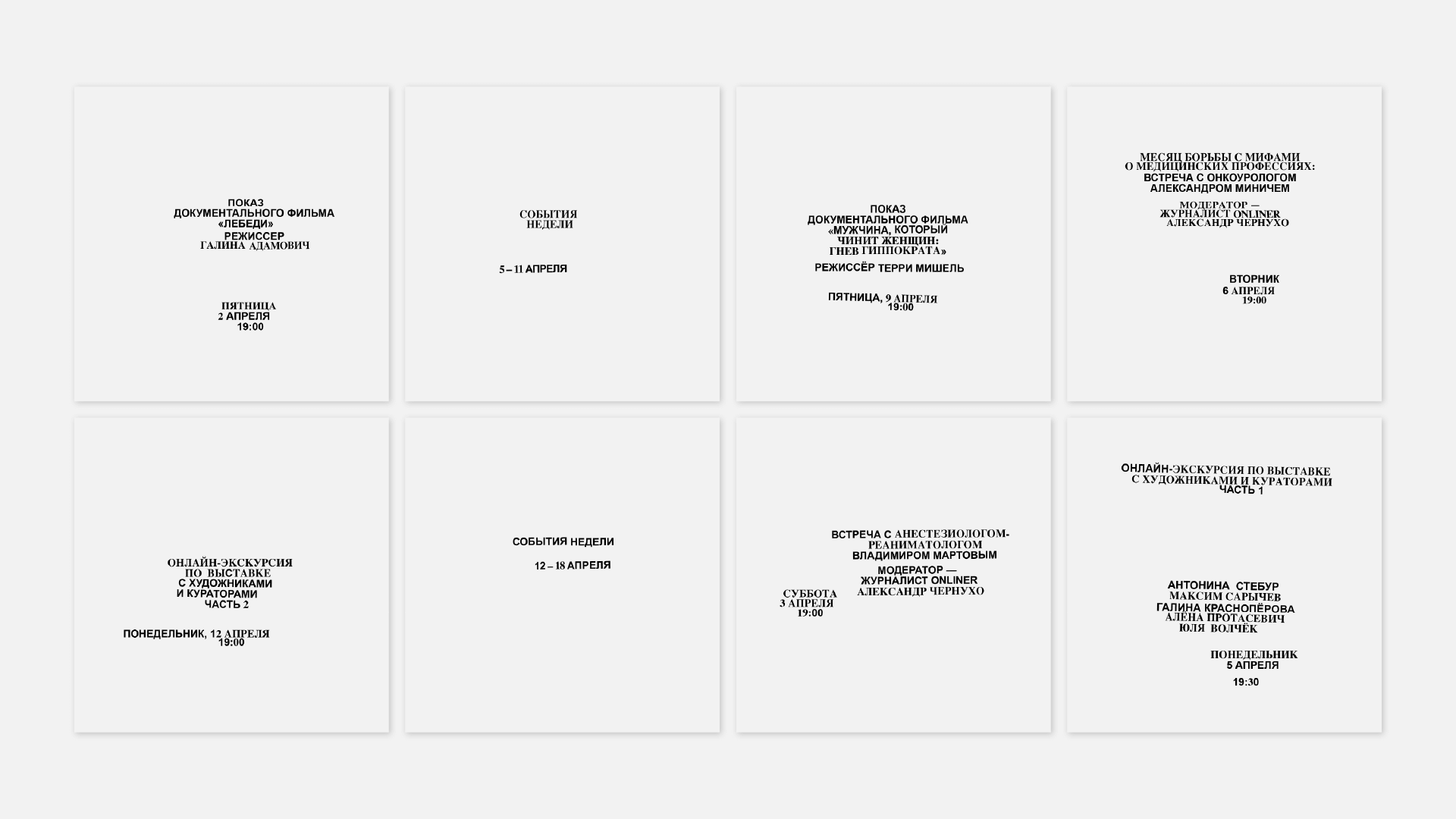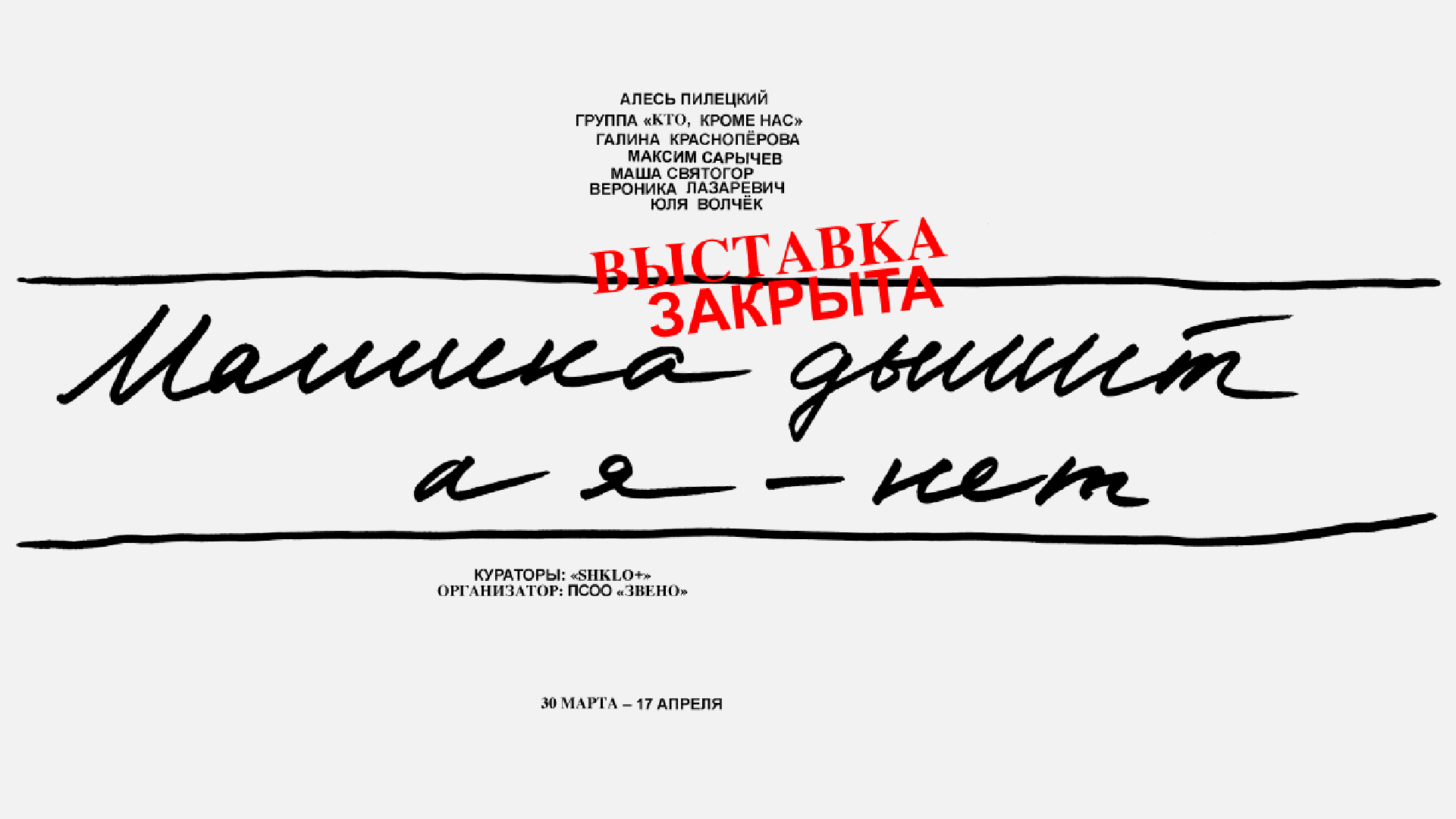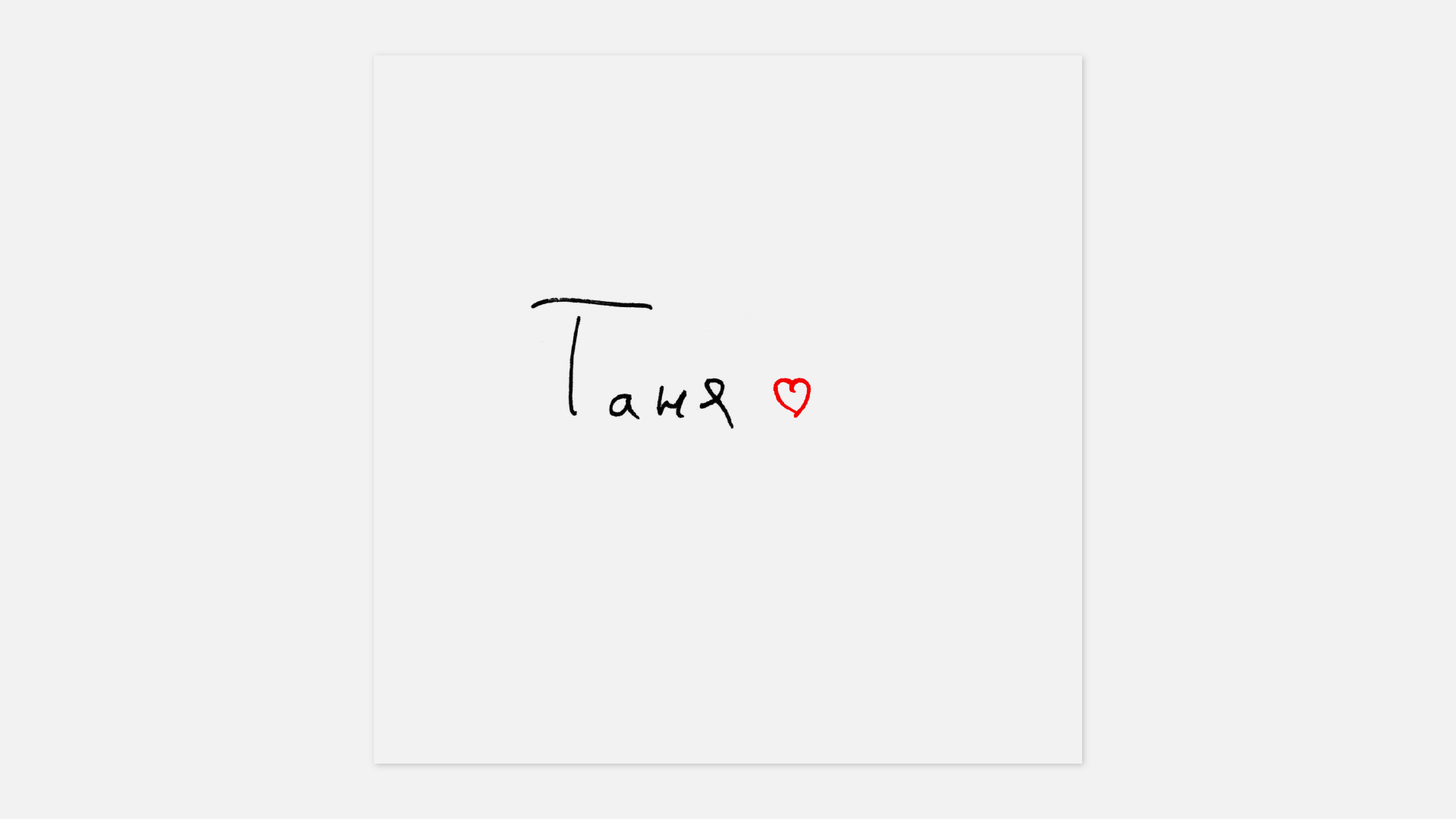 Narbut Anthology
Category: Book design, 2021
The Best Book Design Award, 2021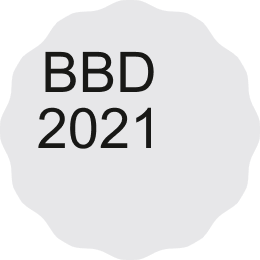 A supplemented reproduction of the Narbut Anthology, printed and destroyed in 1933 by Soviets.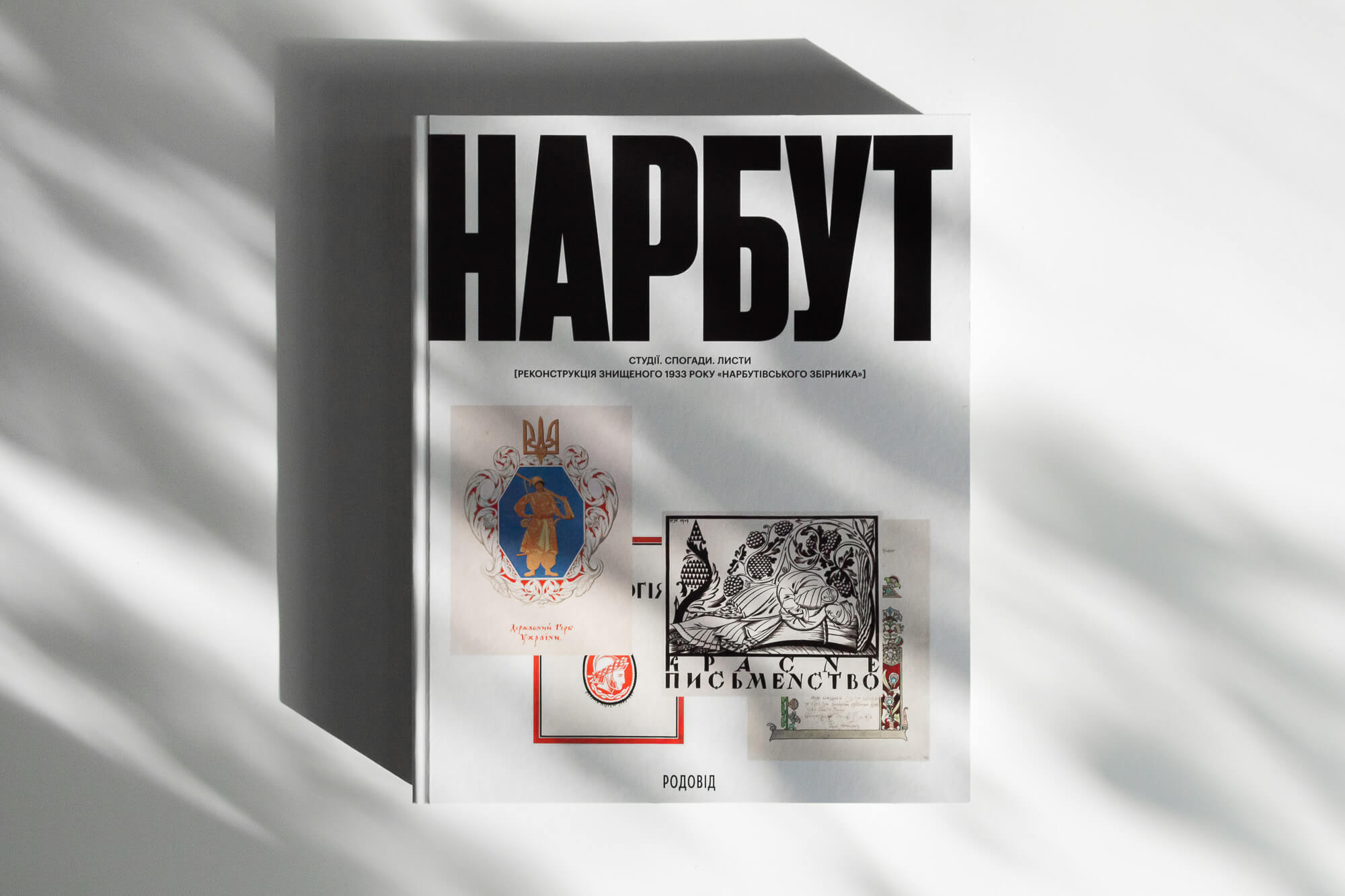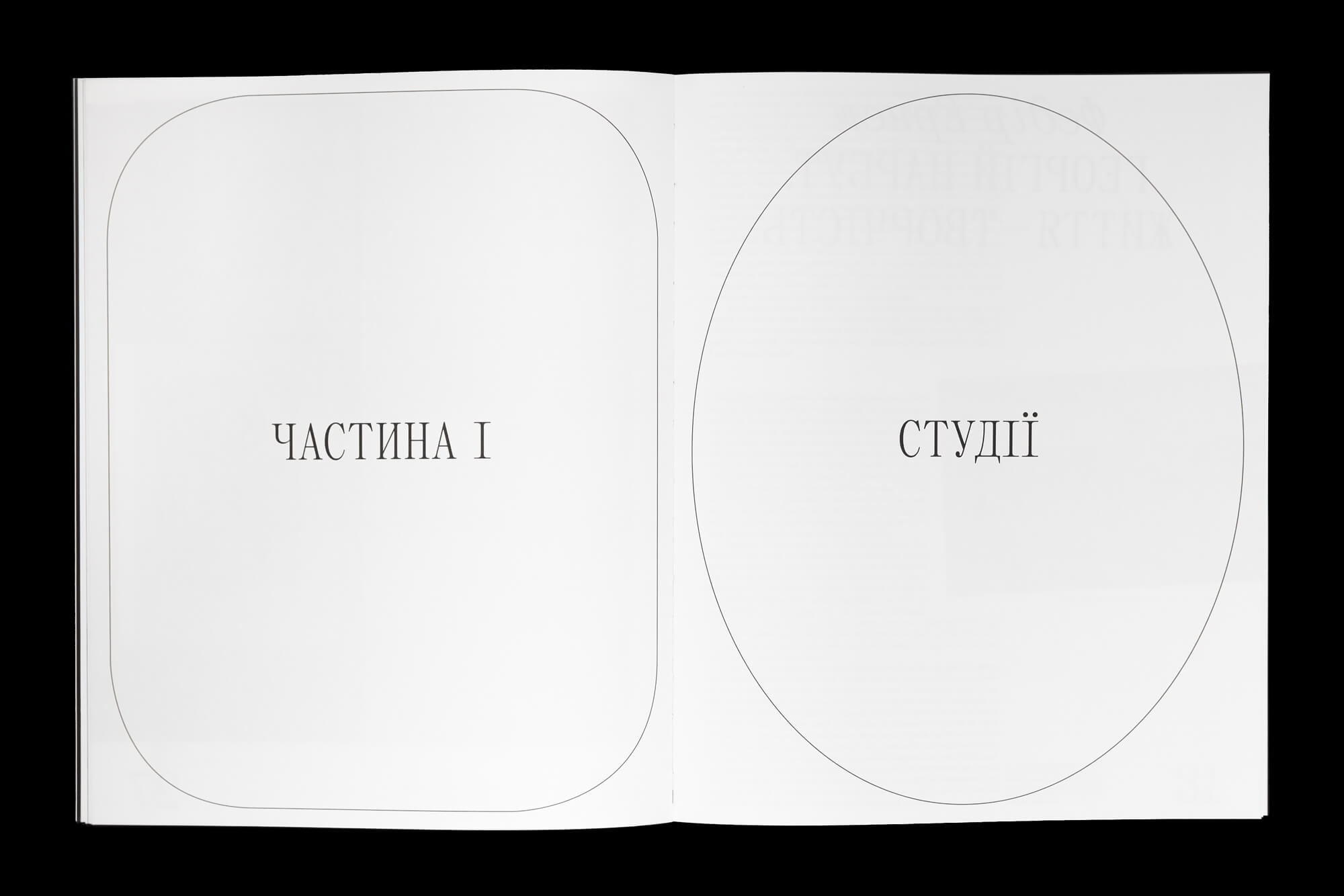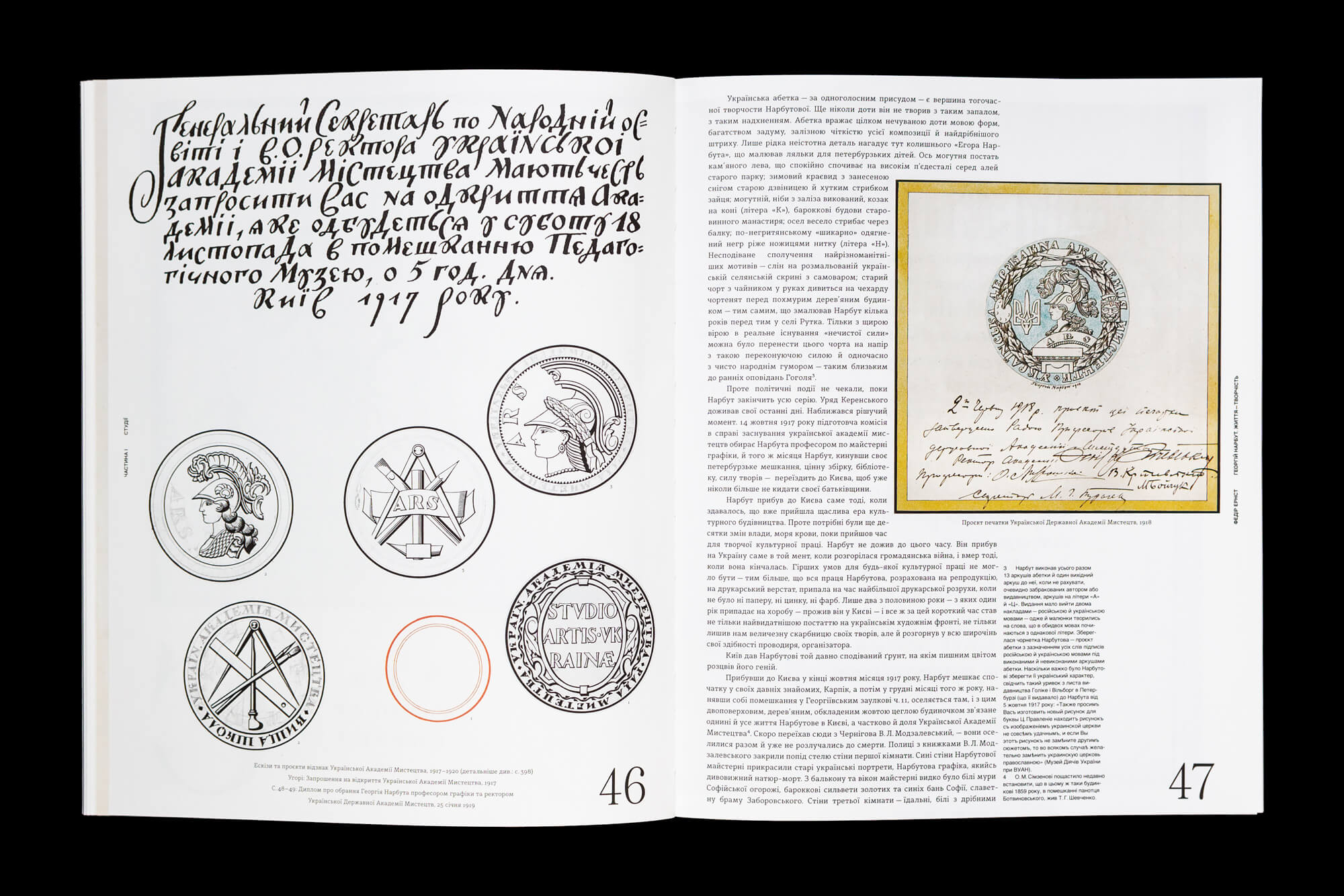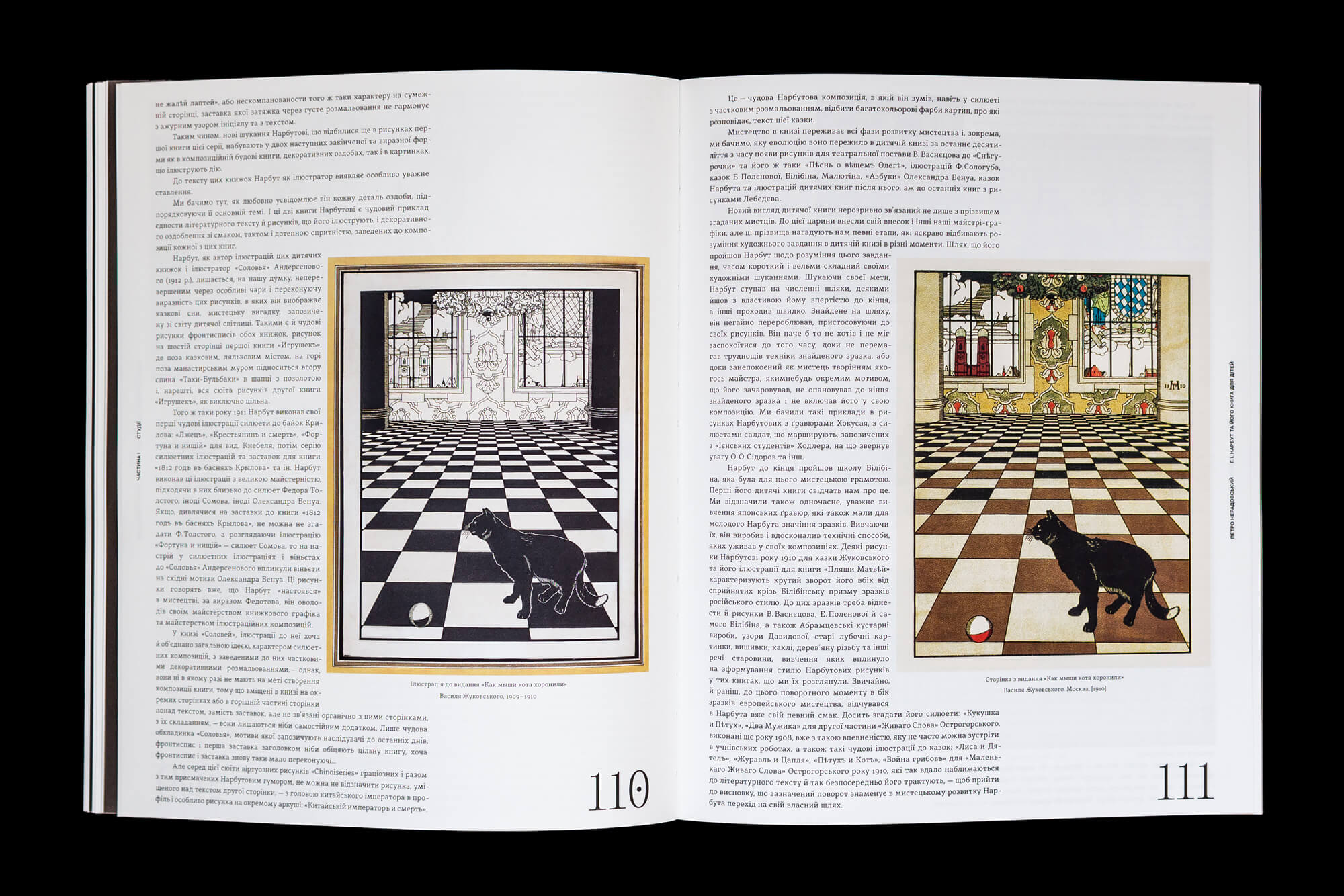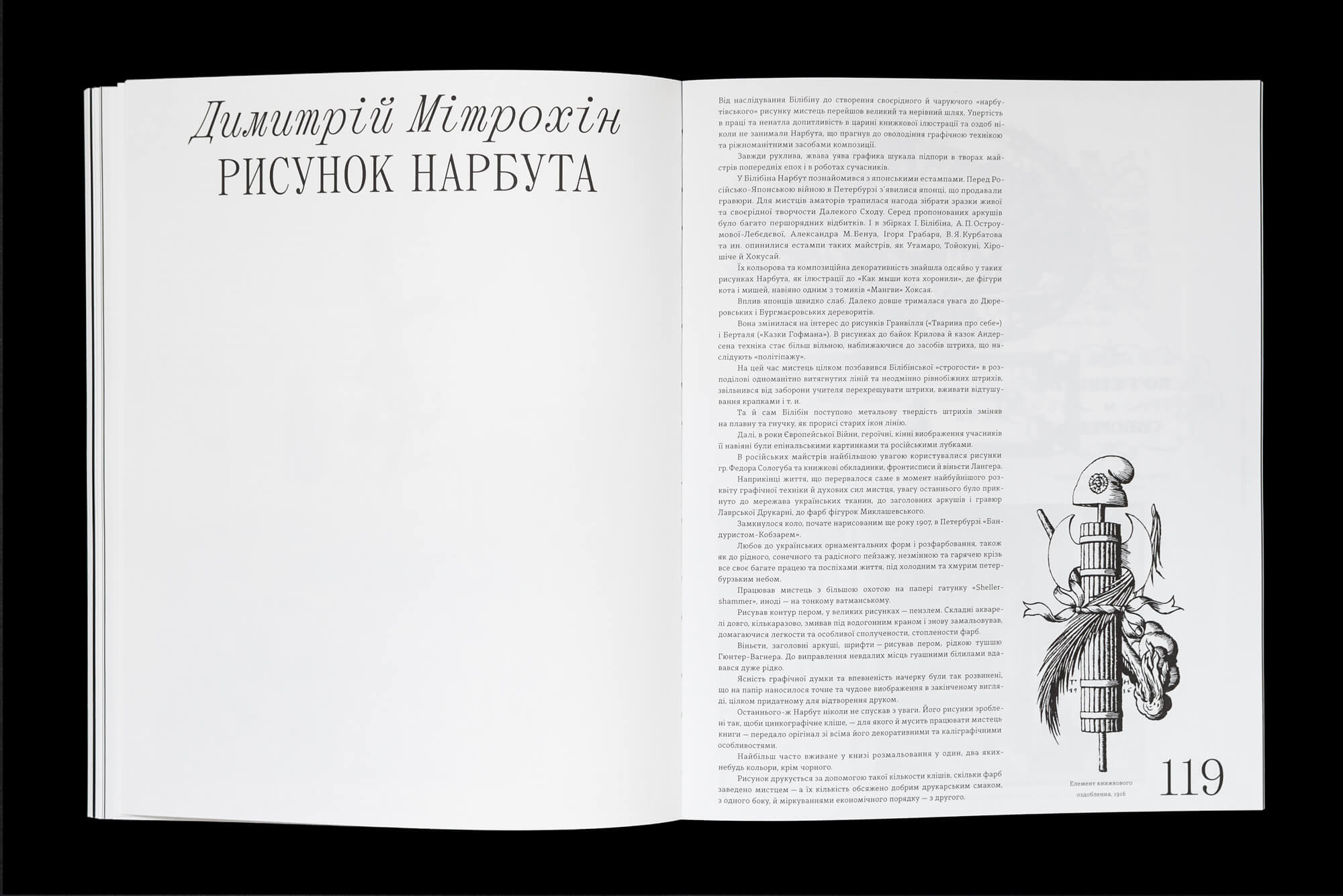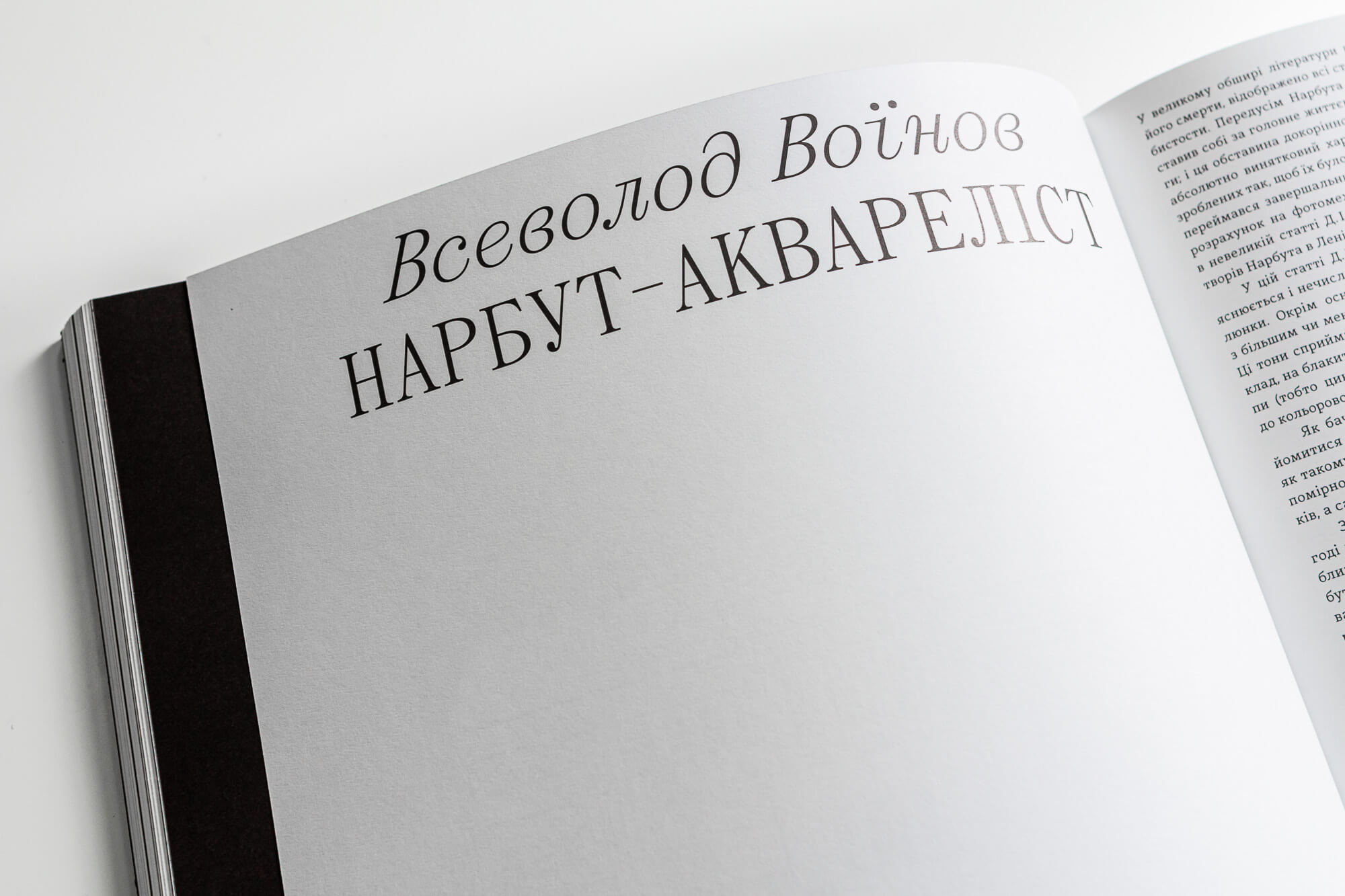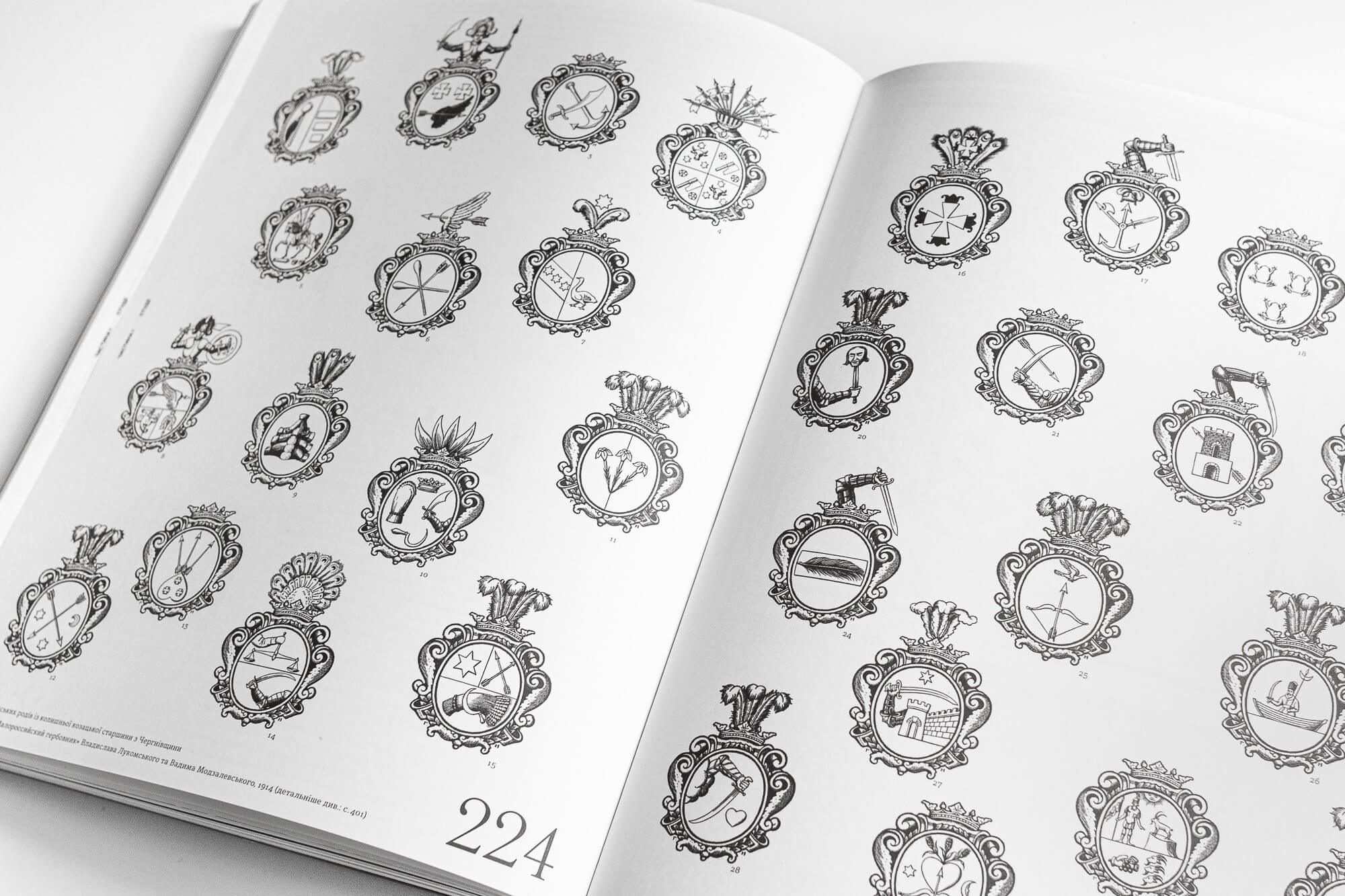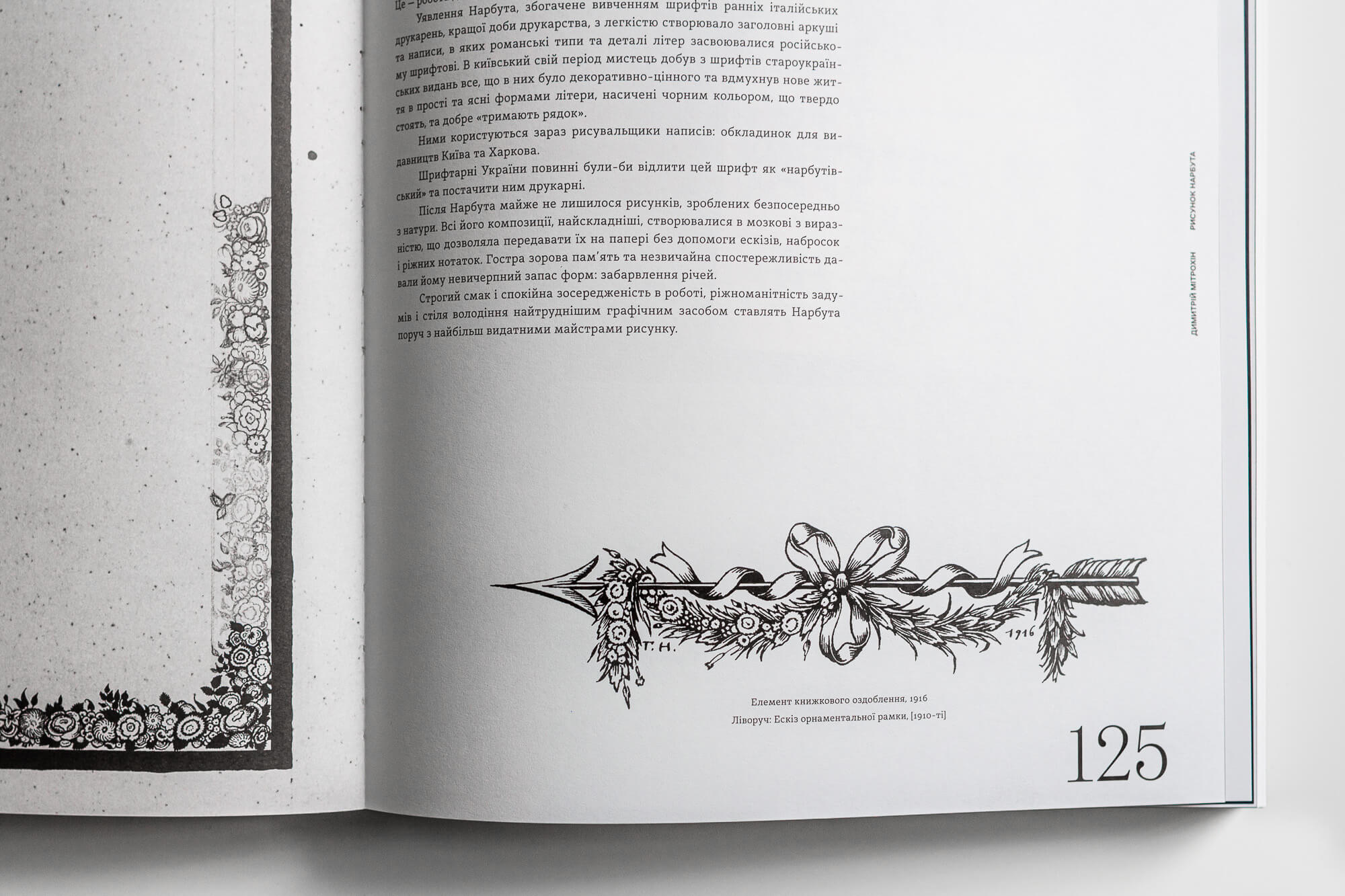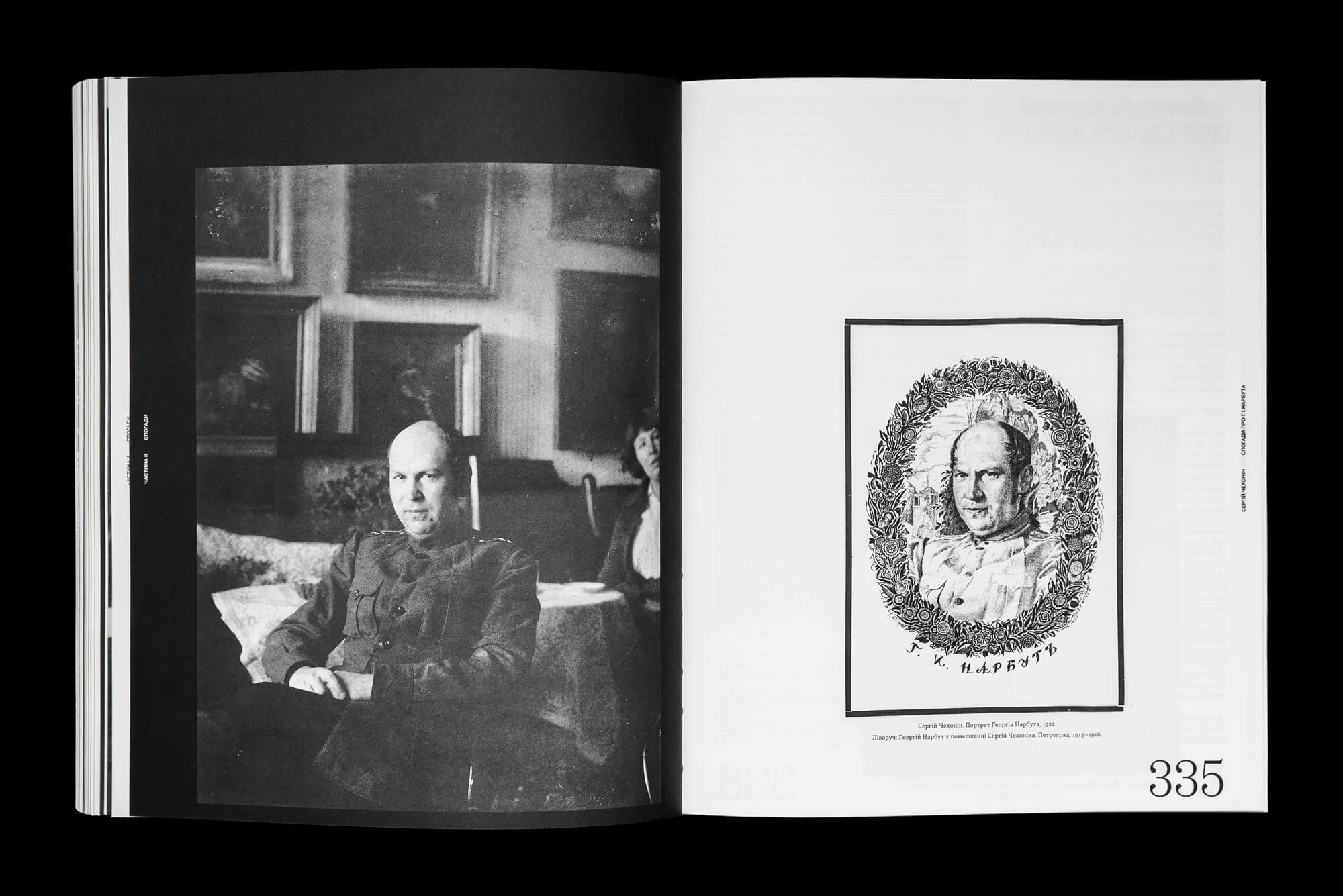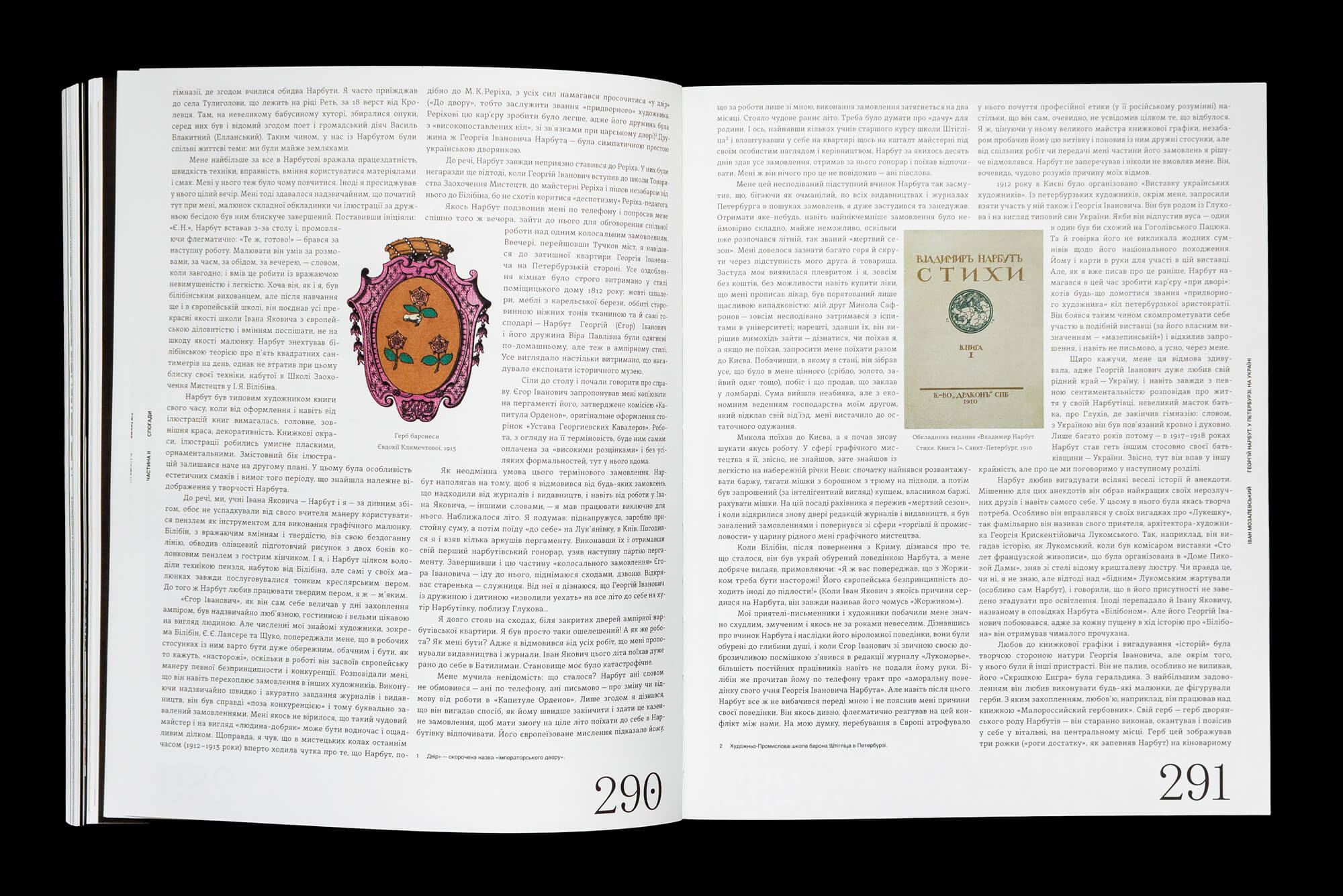 The Book of Legendary Ukrainian Parties
Category: Book design, 2020
Communication Arts Design Competition Shortlist, 2021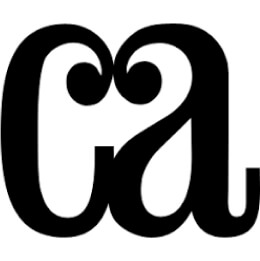 This Book is about our Ukrainian history. The history of love and eternal youth, where kings and queens are people on the dance floor, and the only wars fought are against boredom and the mainstream.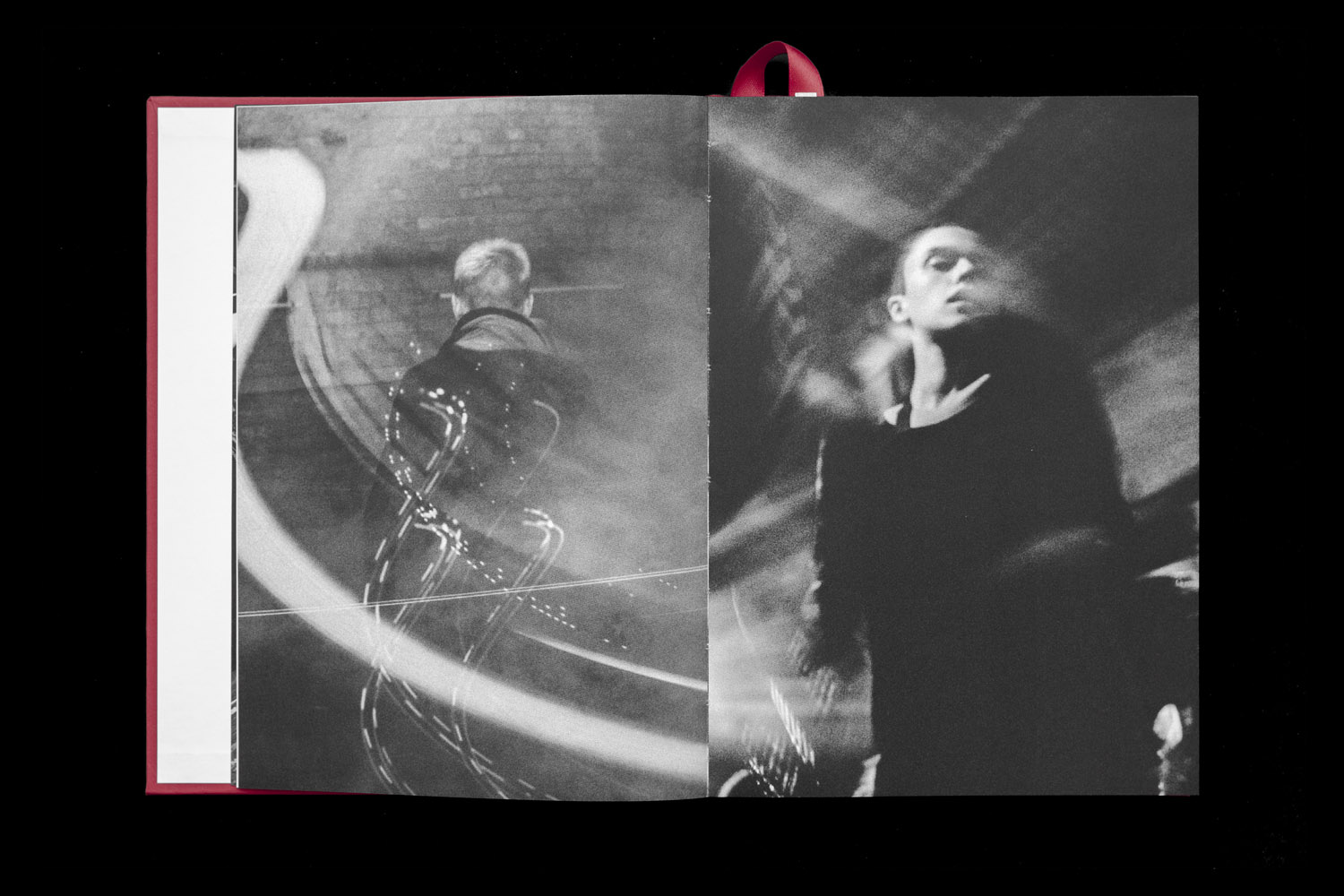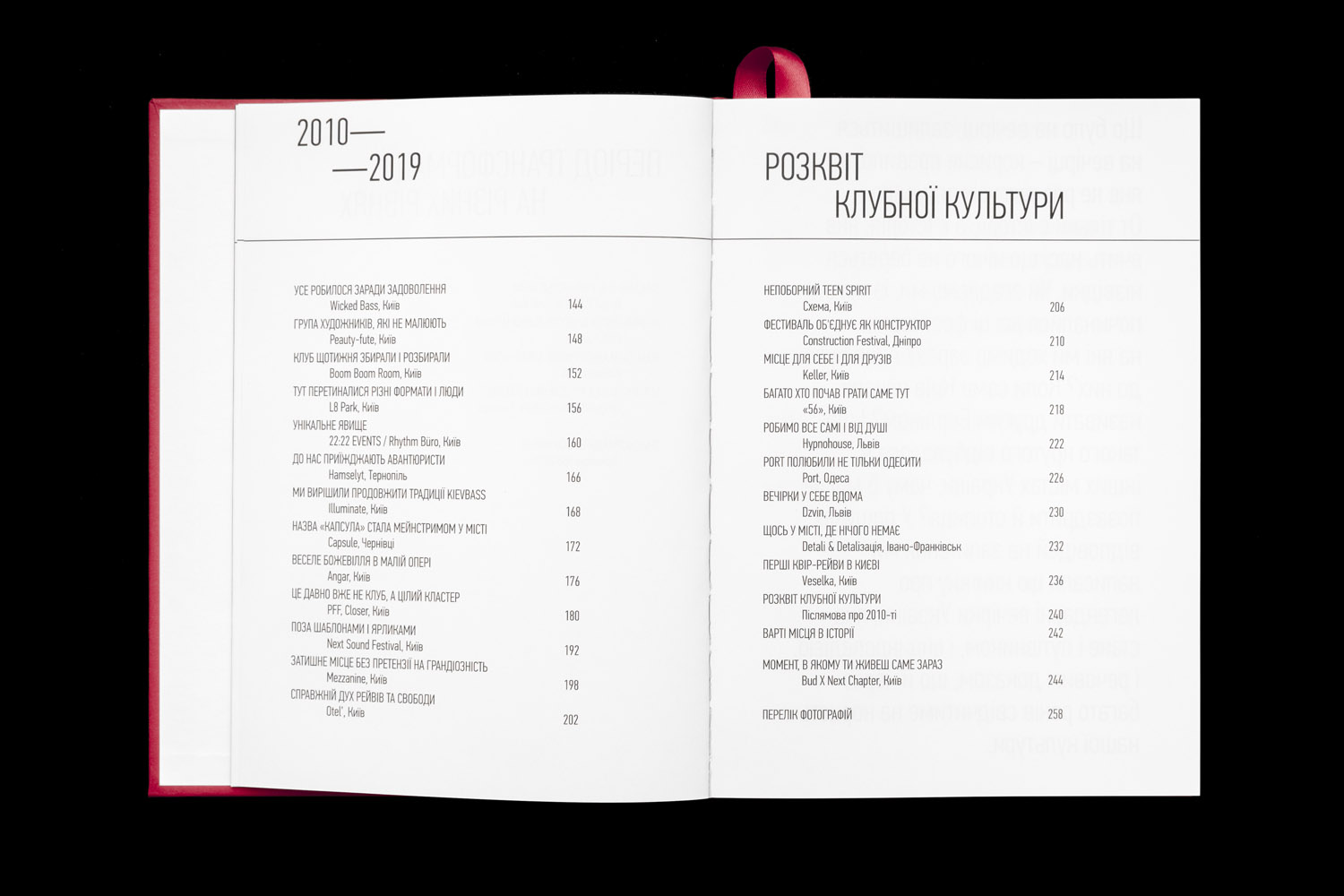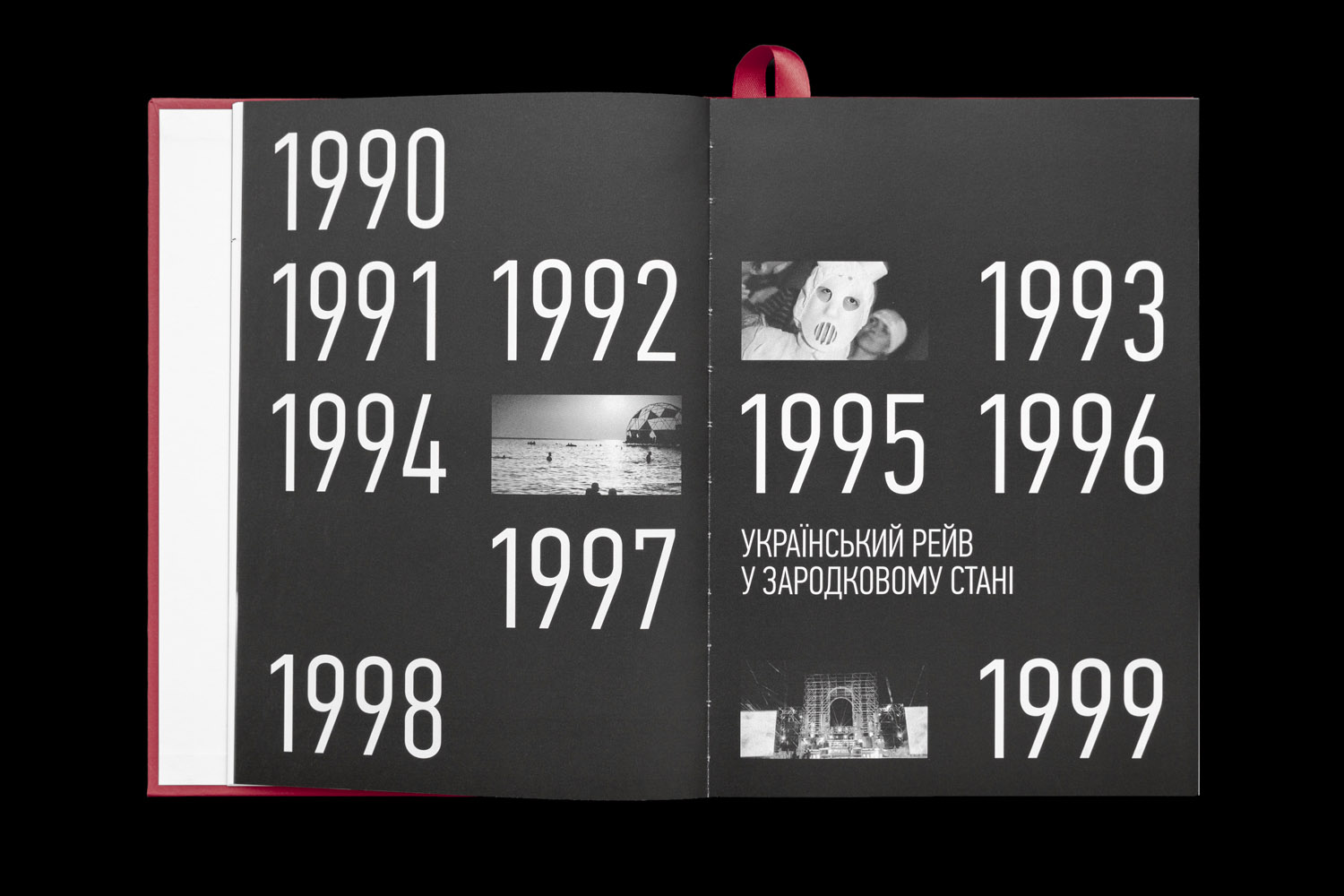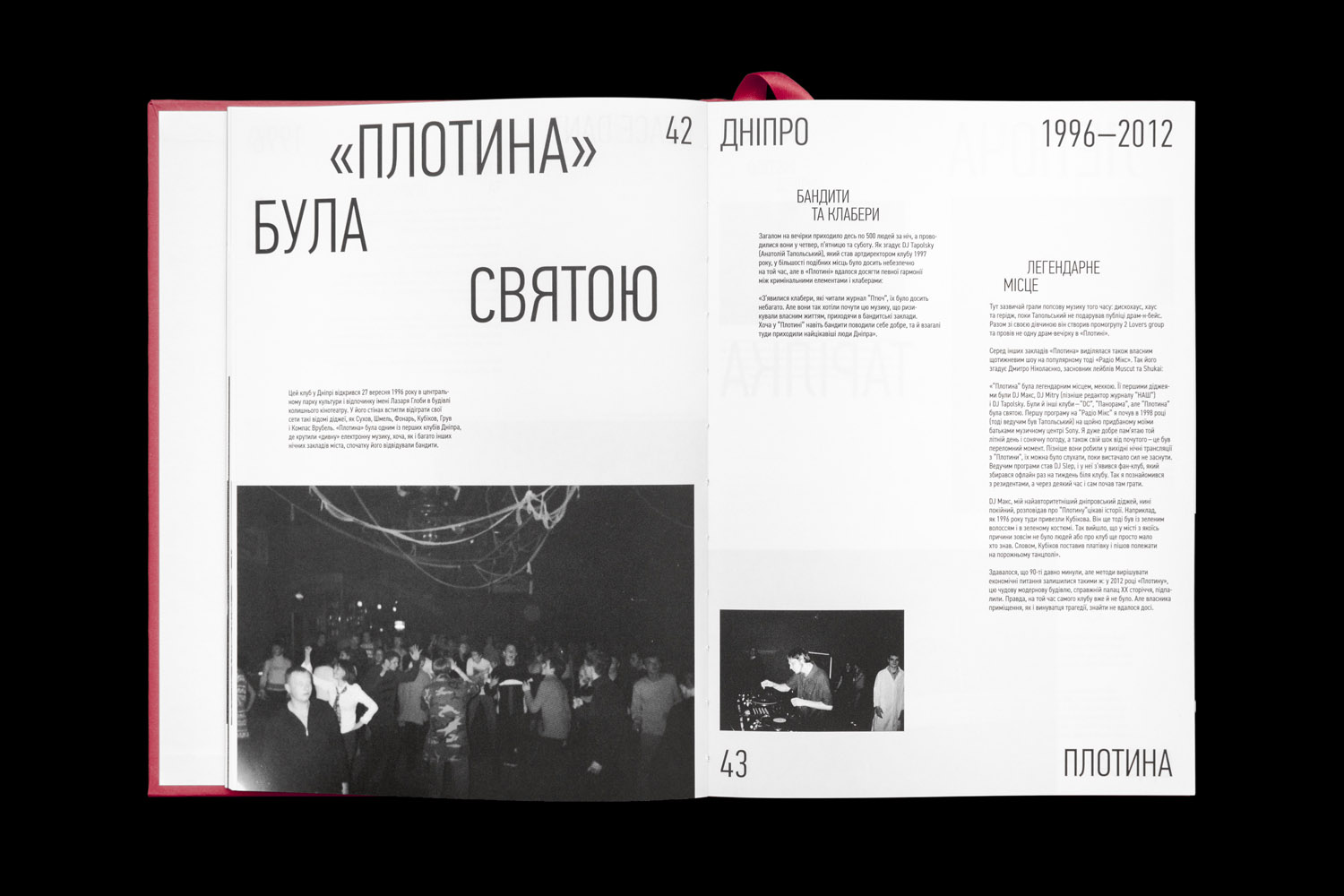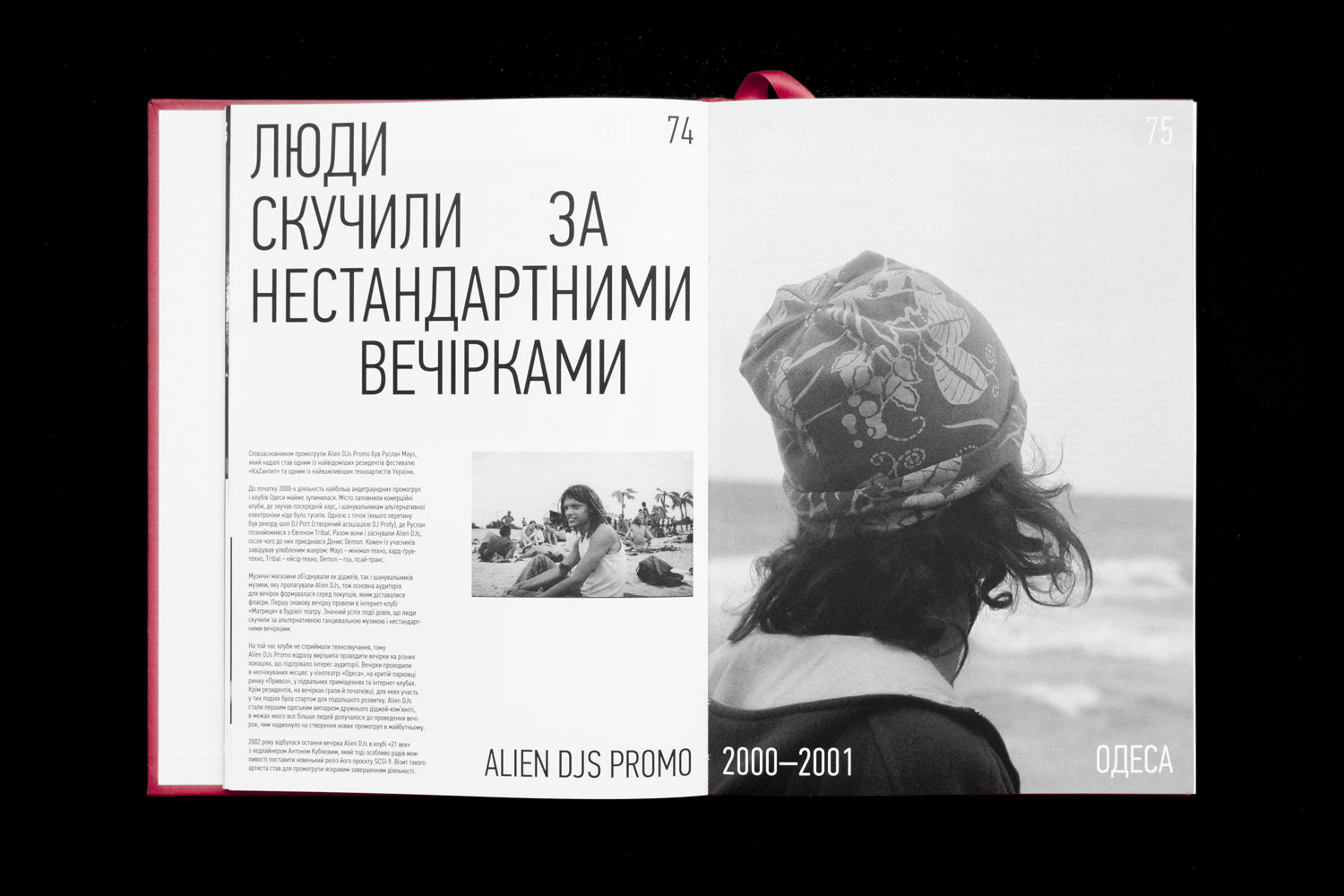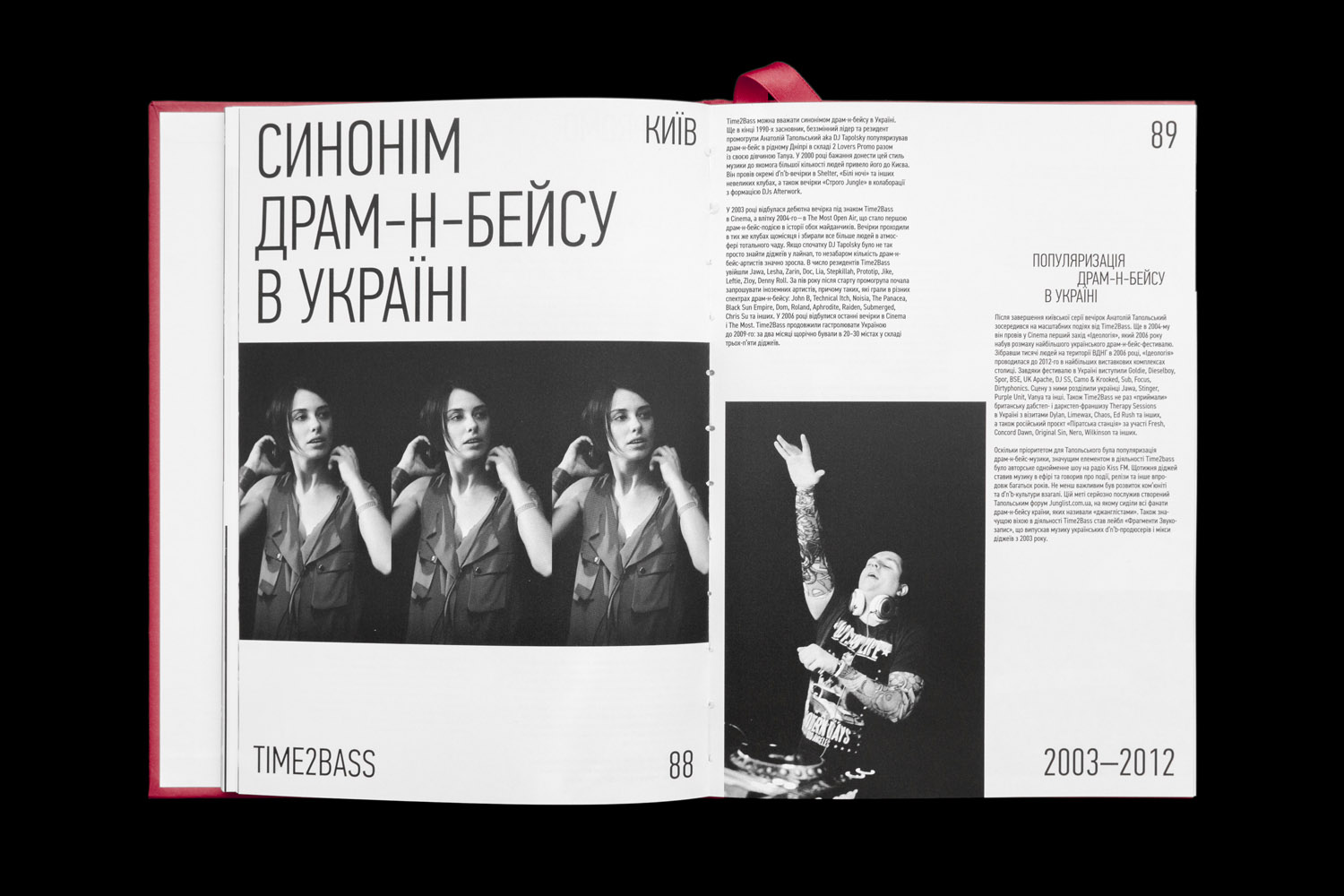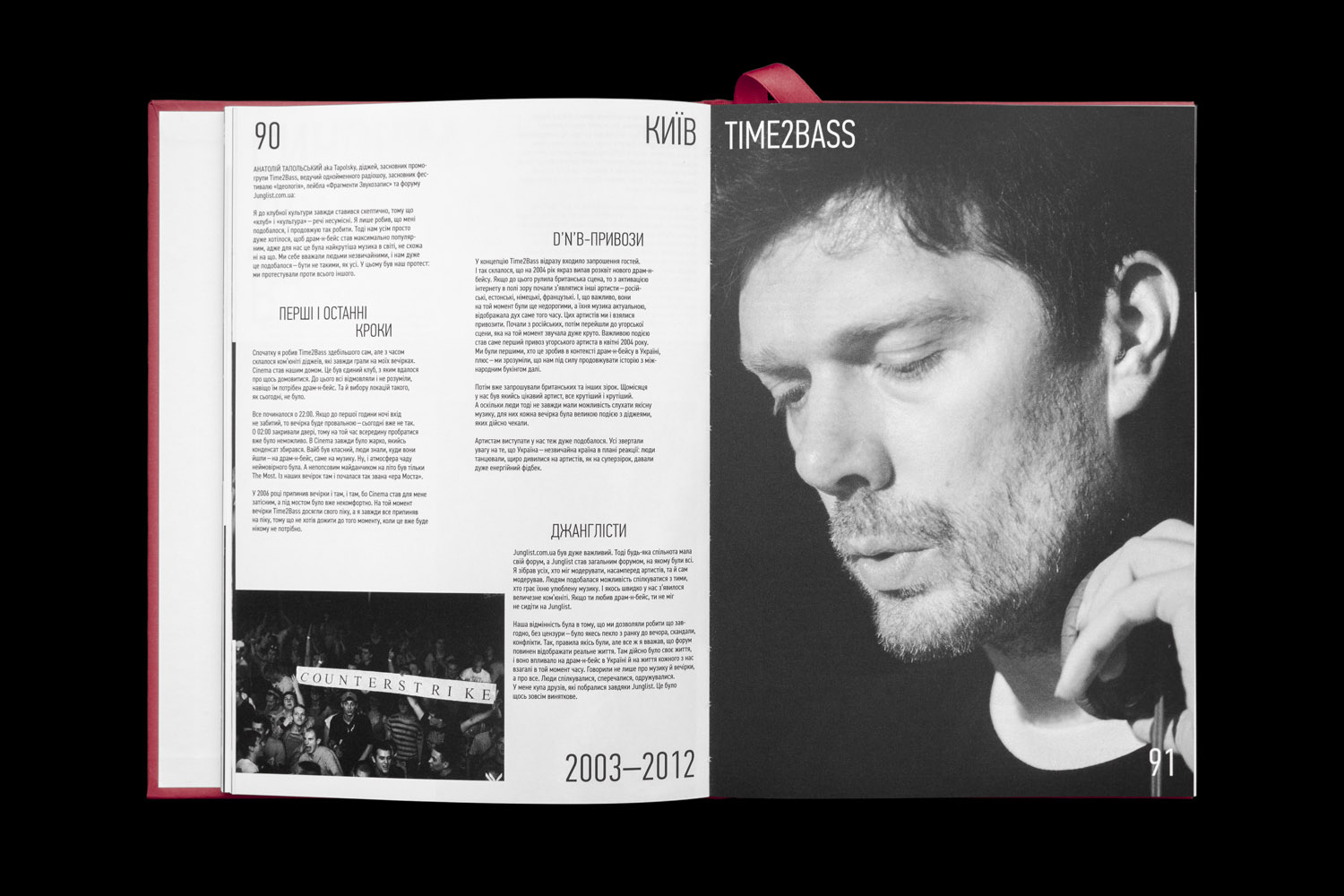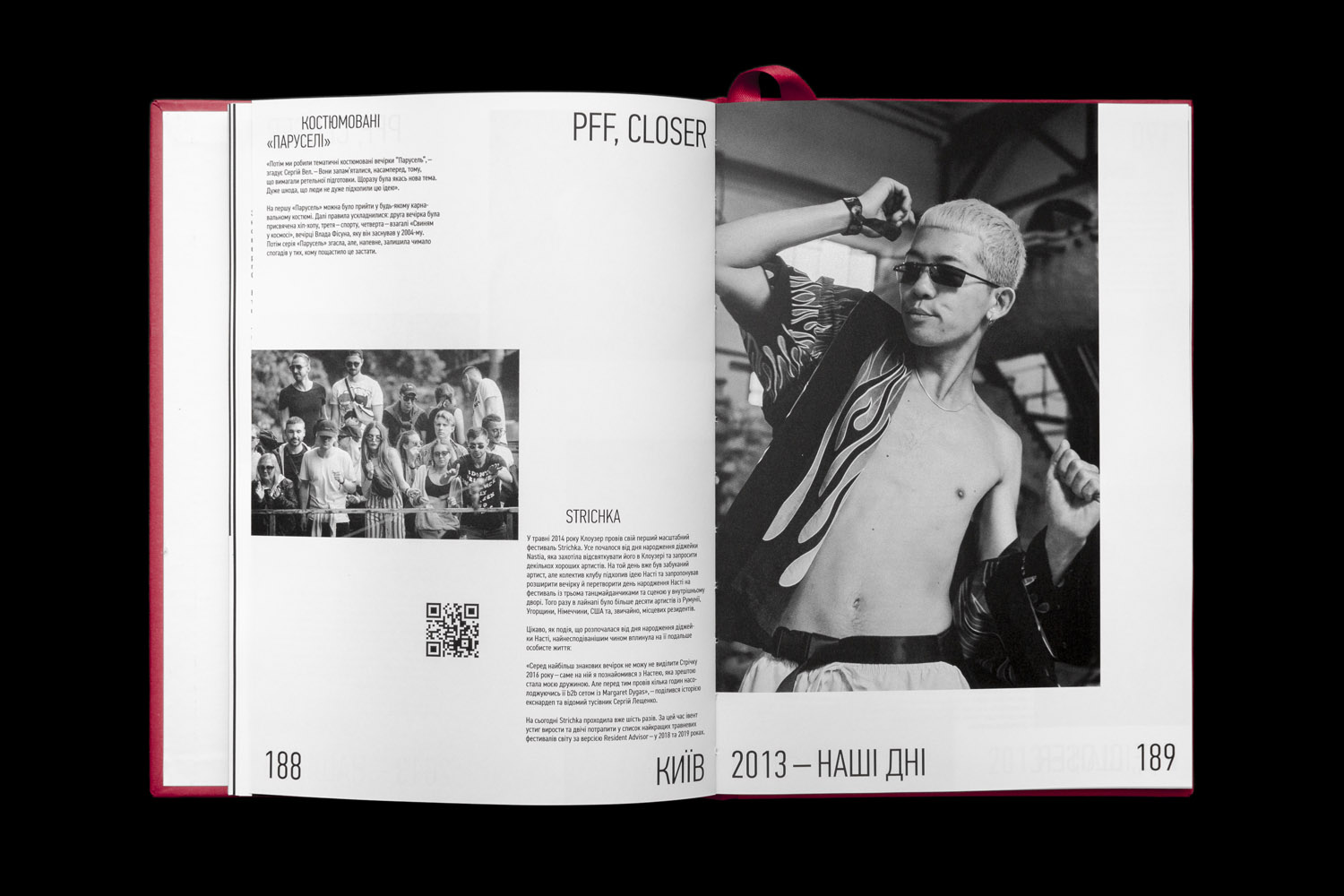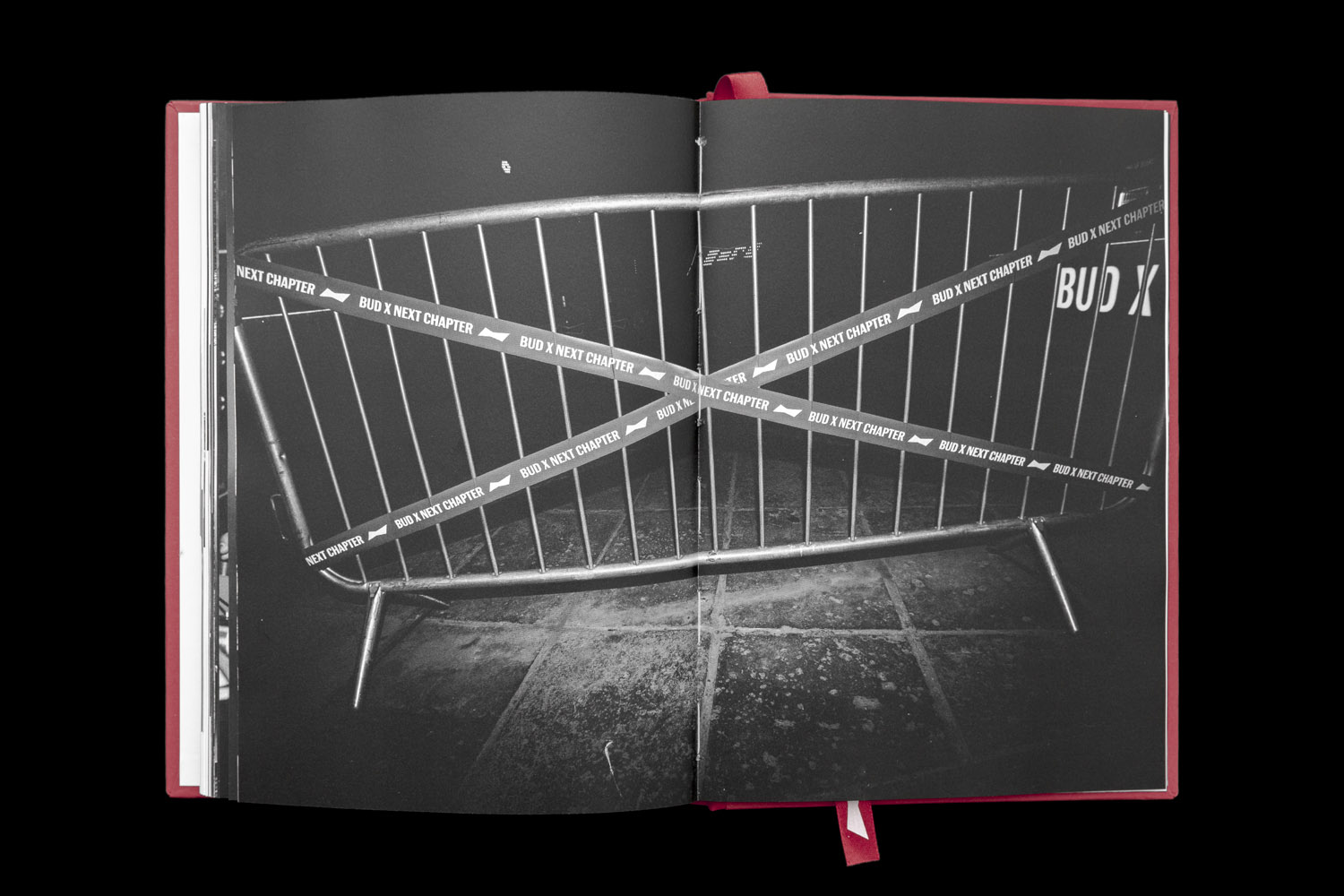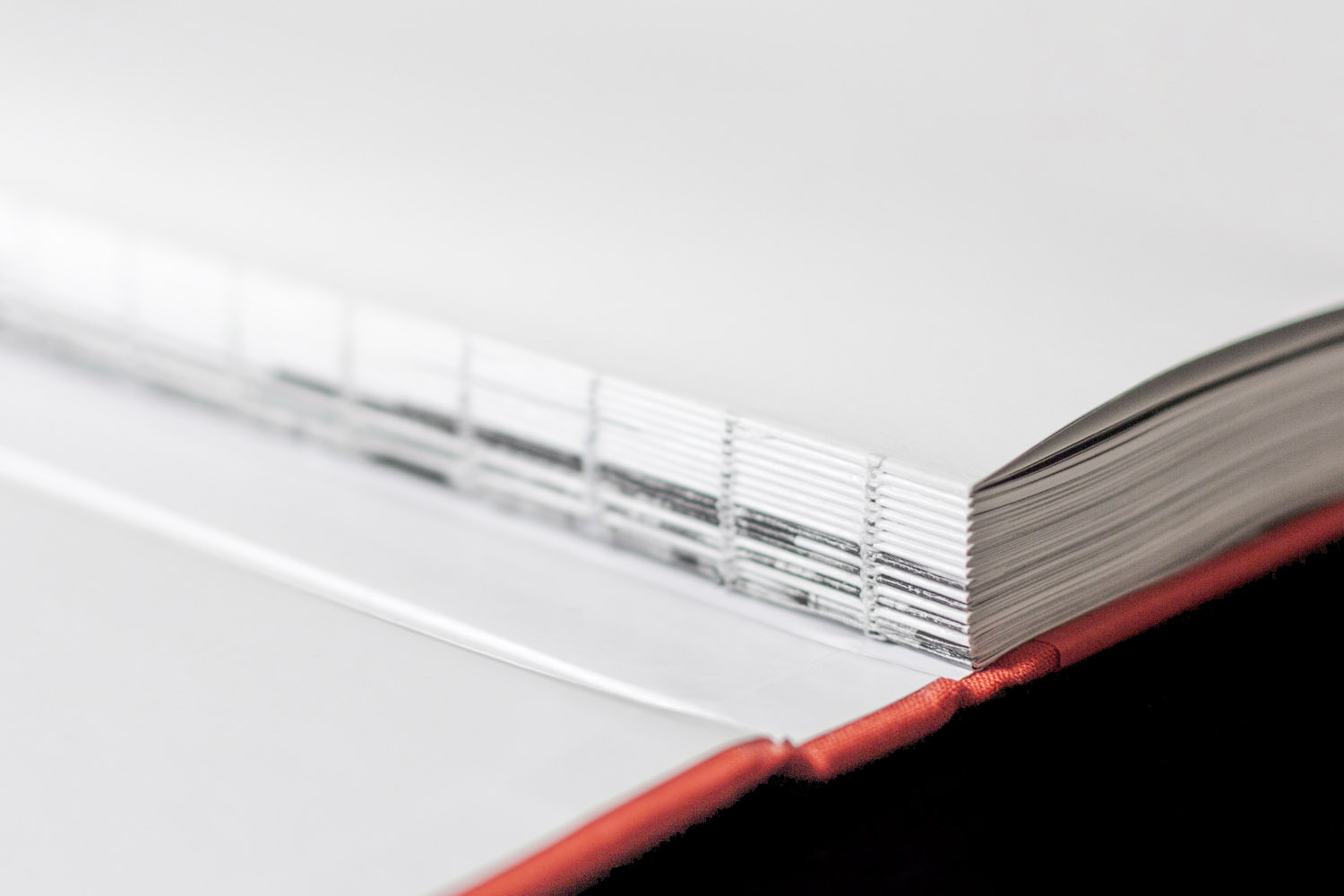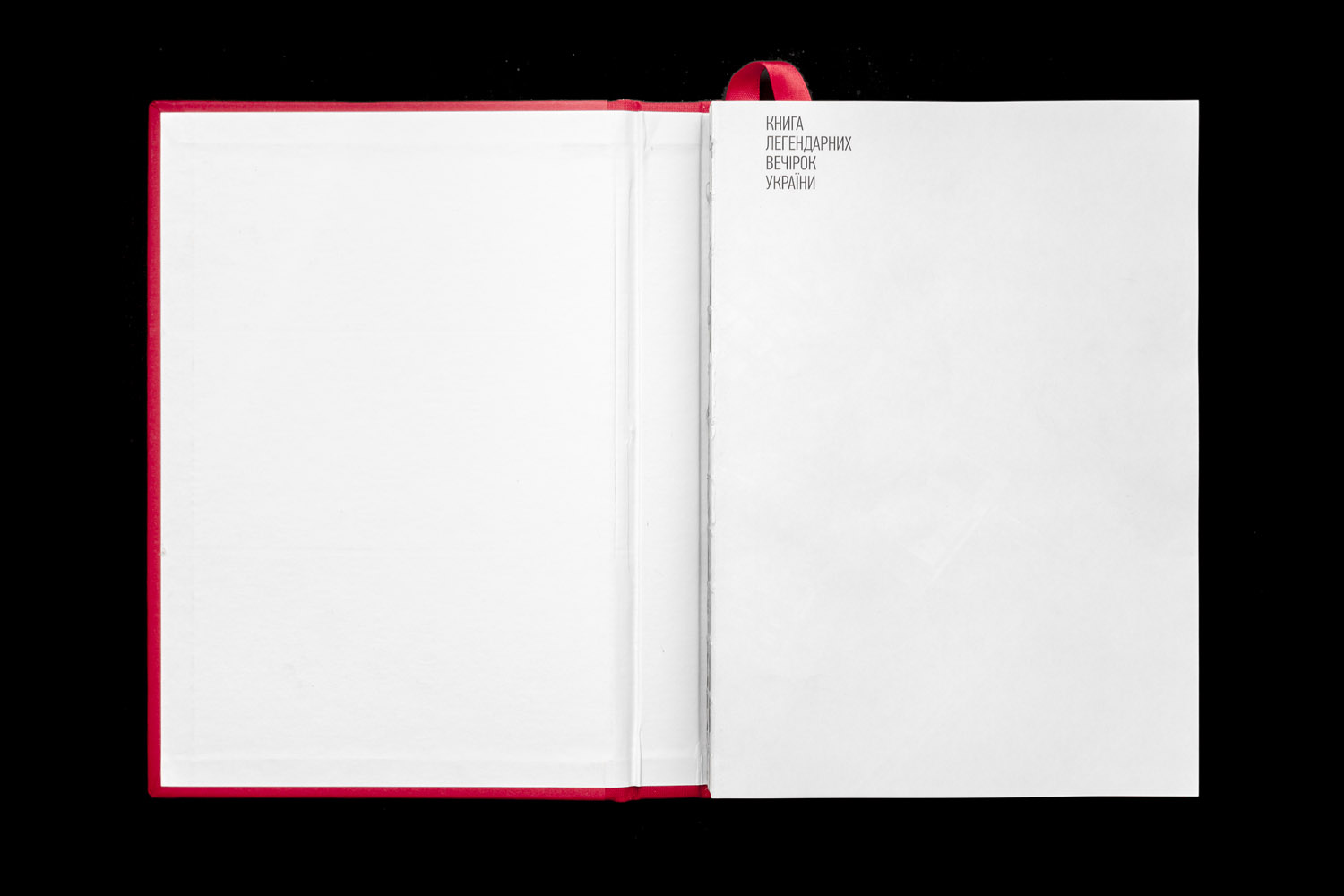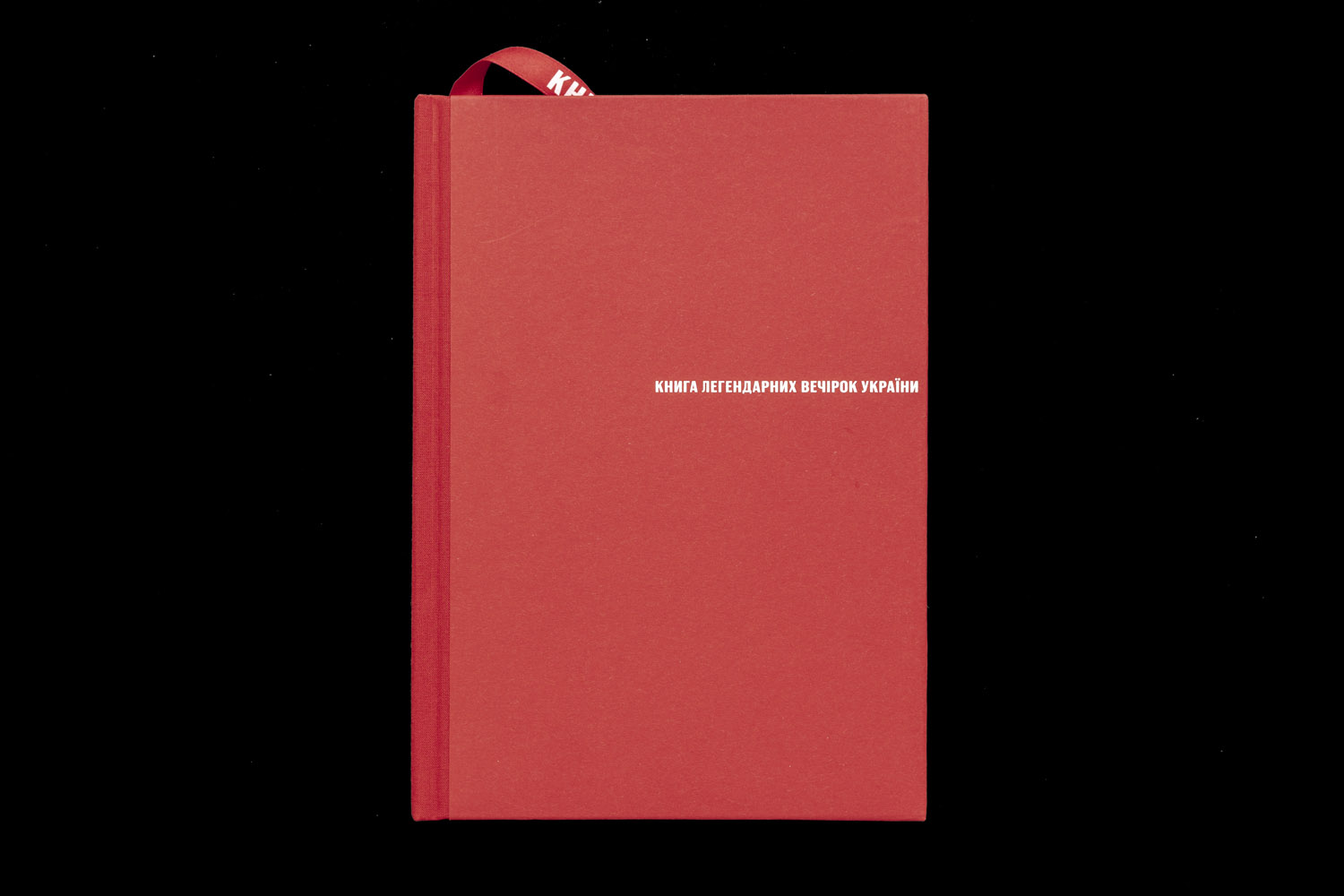 Rentafont
Category: Campgain, 2021
Ukrainian Design: The Very best of Gold Winner, 2021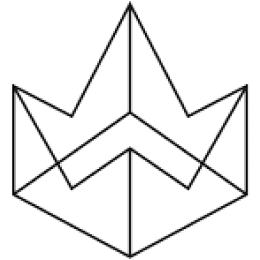 This campaign is based on the aesthetics of Ukrainian vernacular street ads and consists of and consists of two parts: street paper ads and digital social media communication strategy.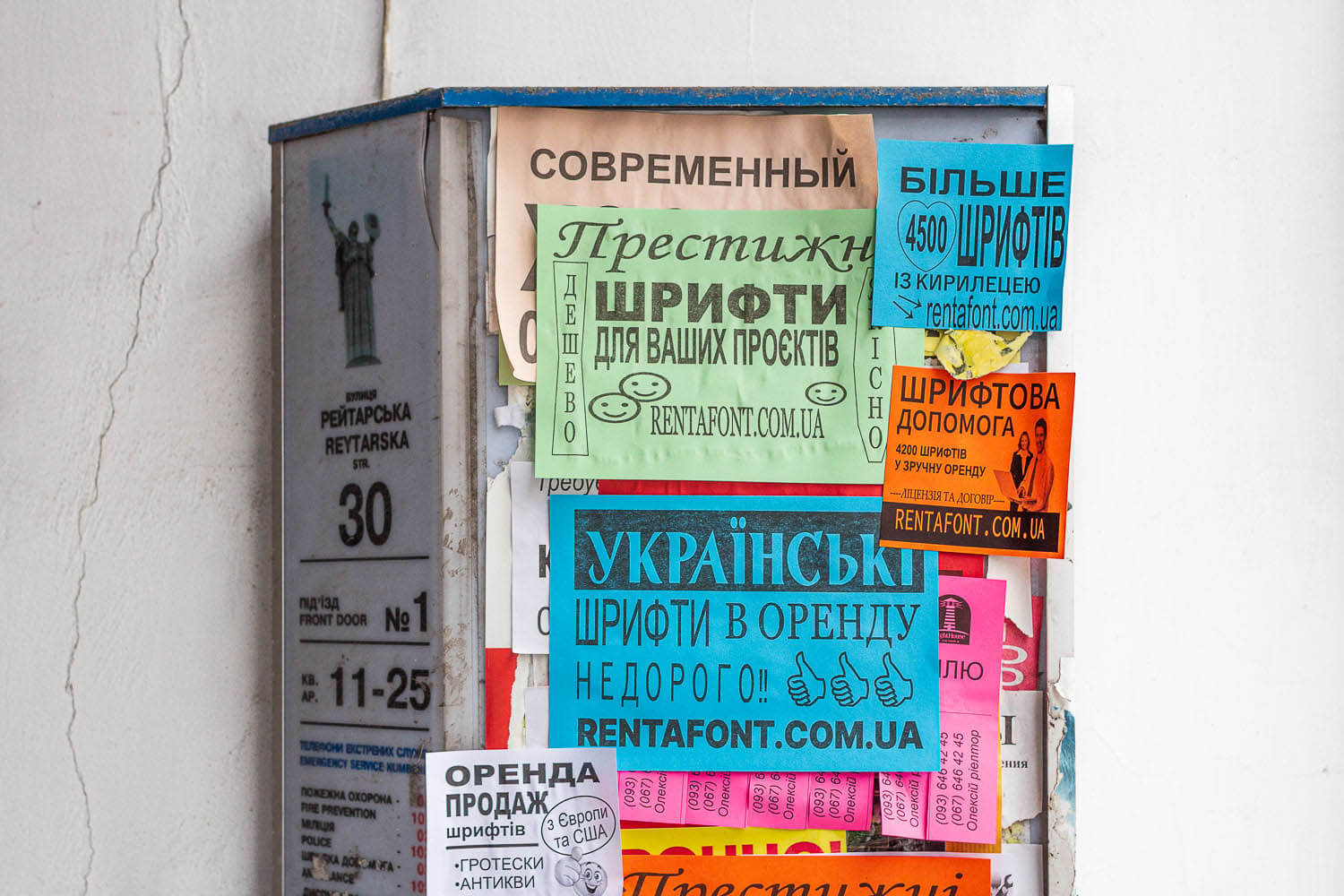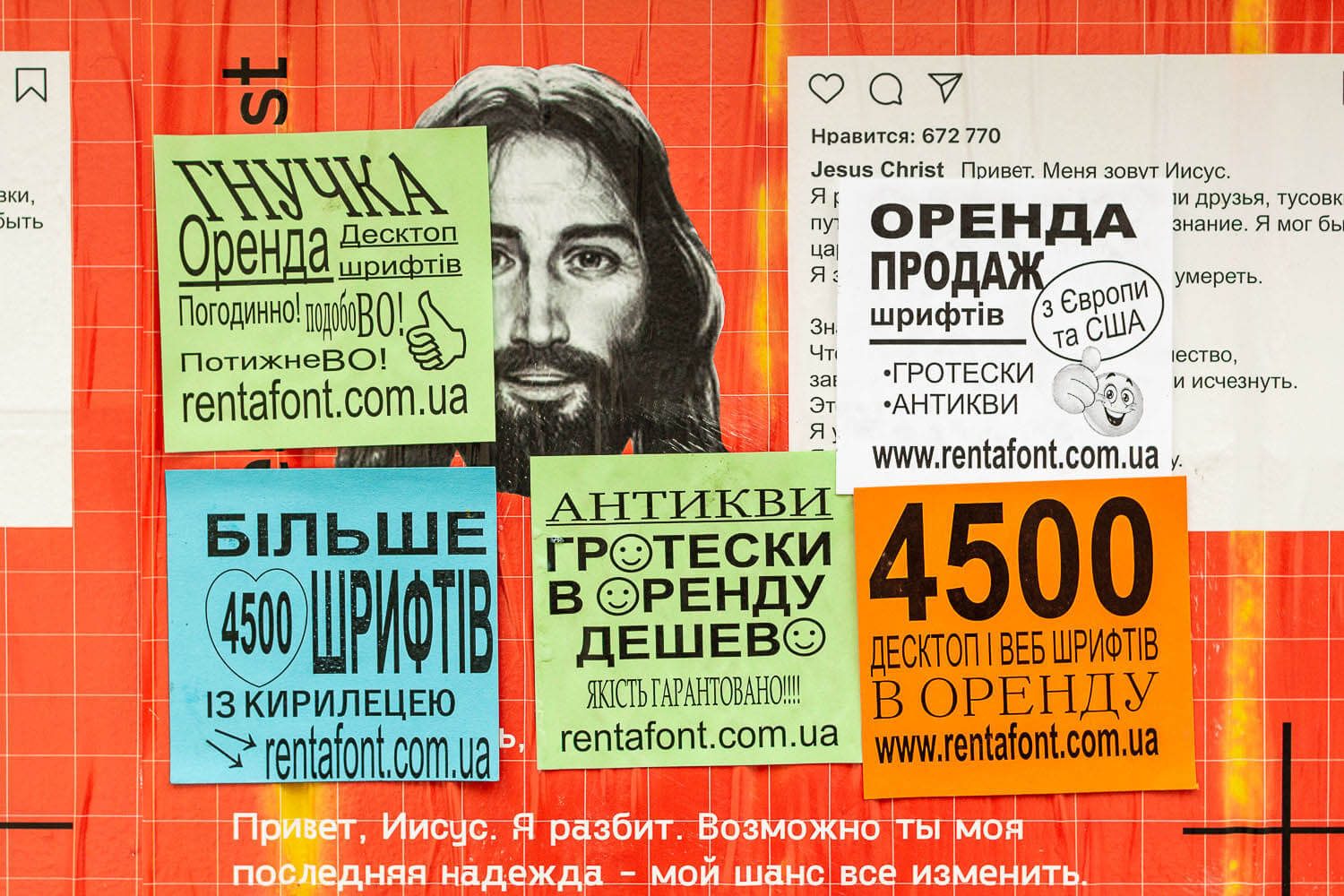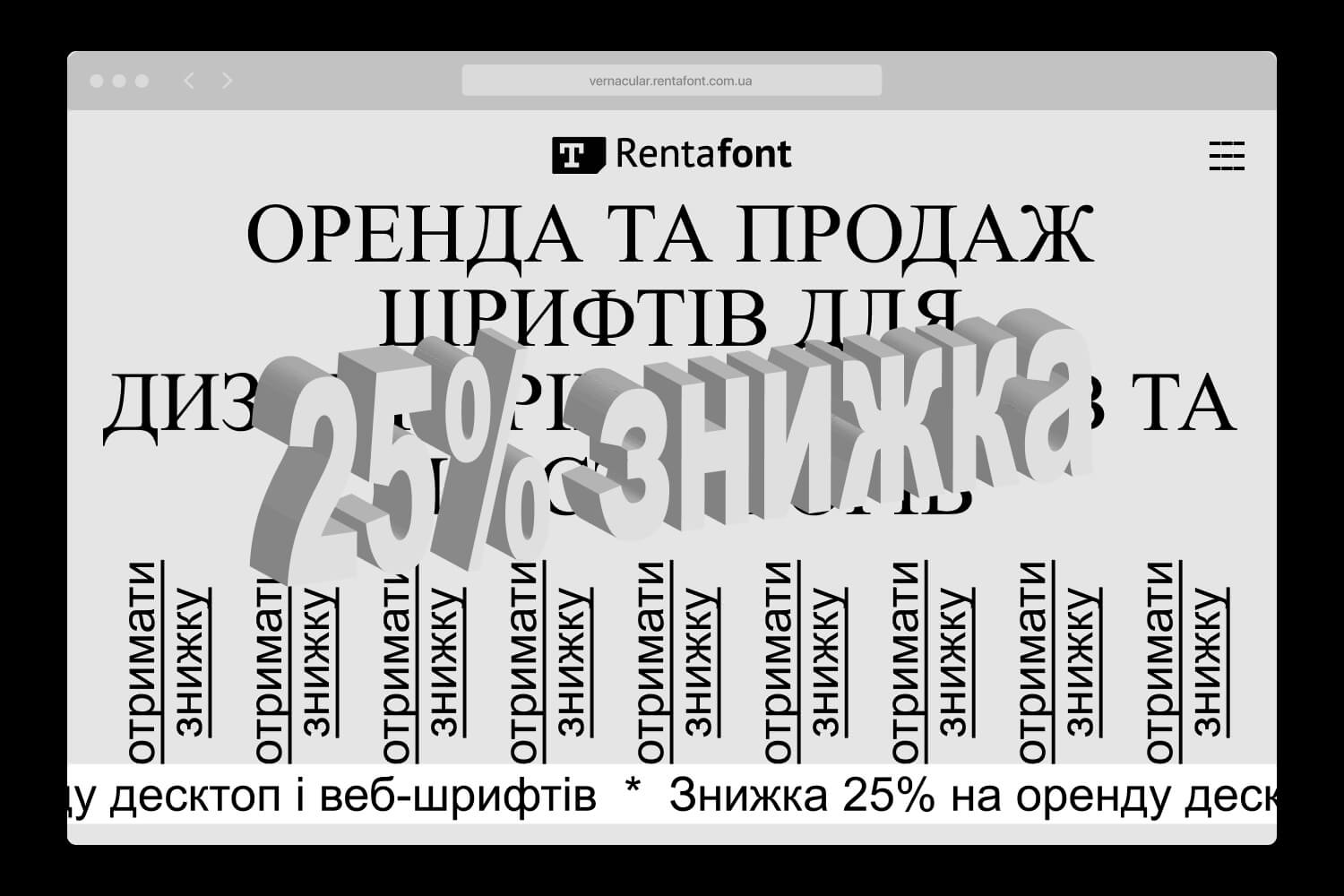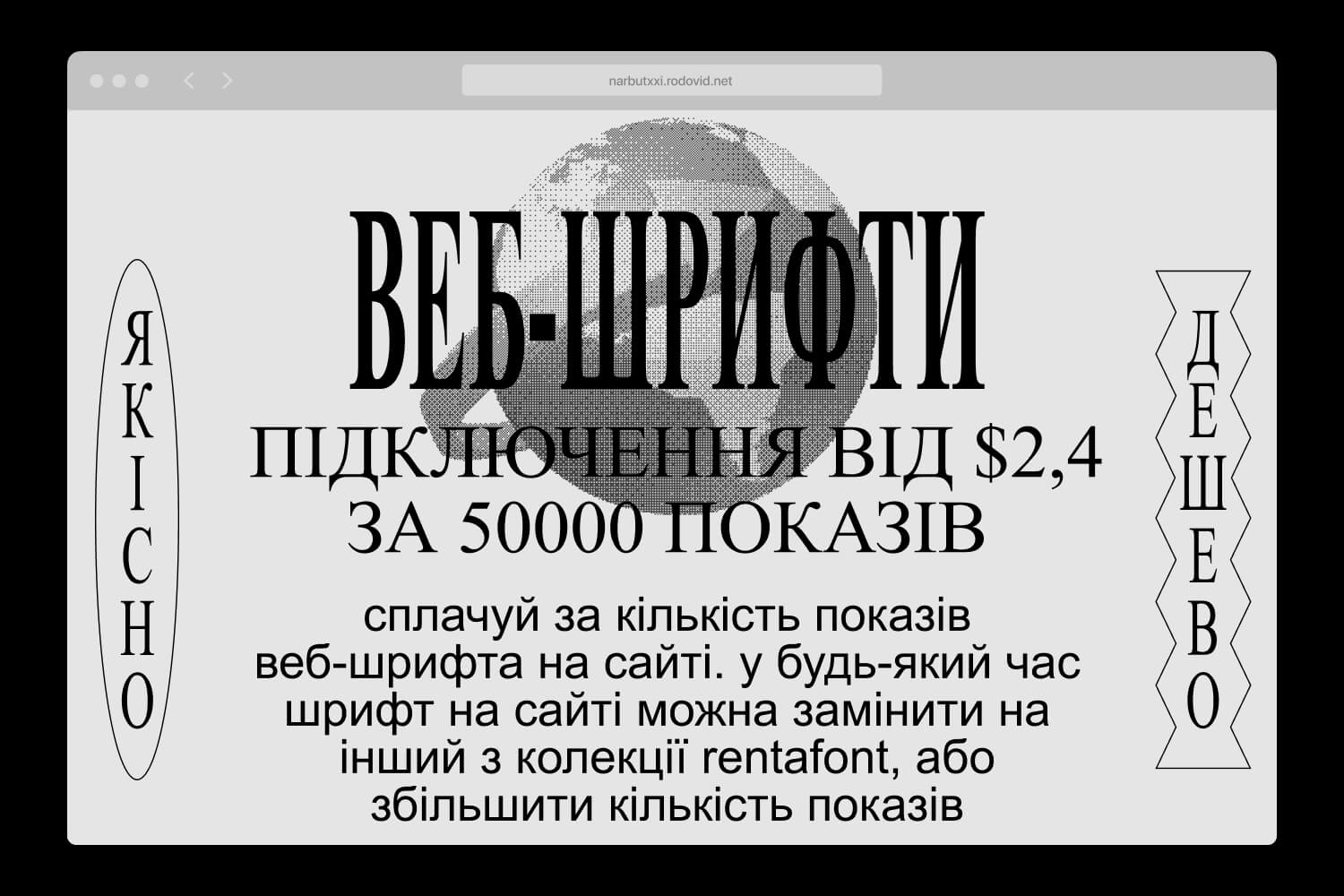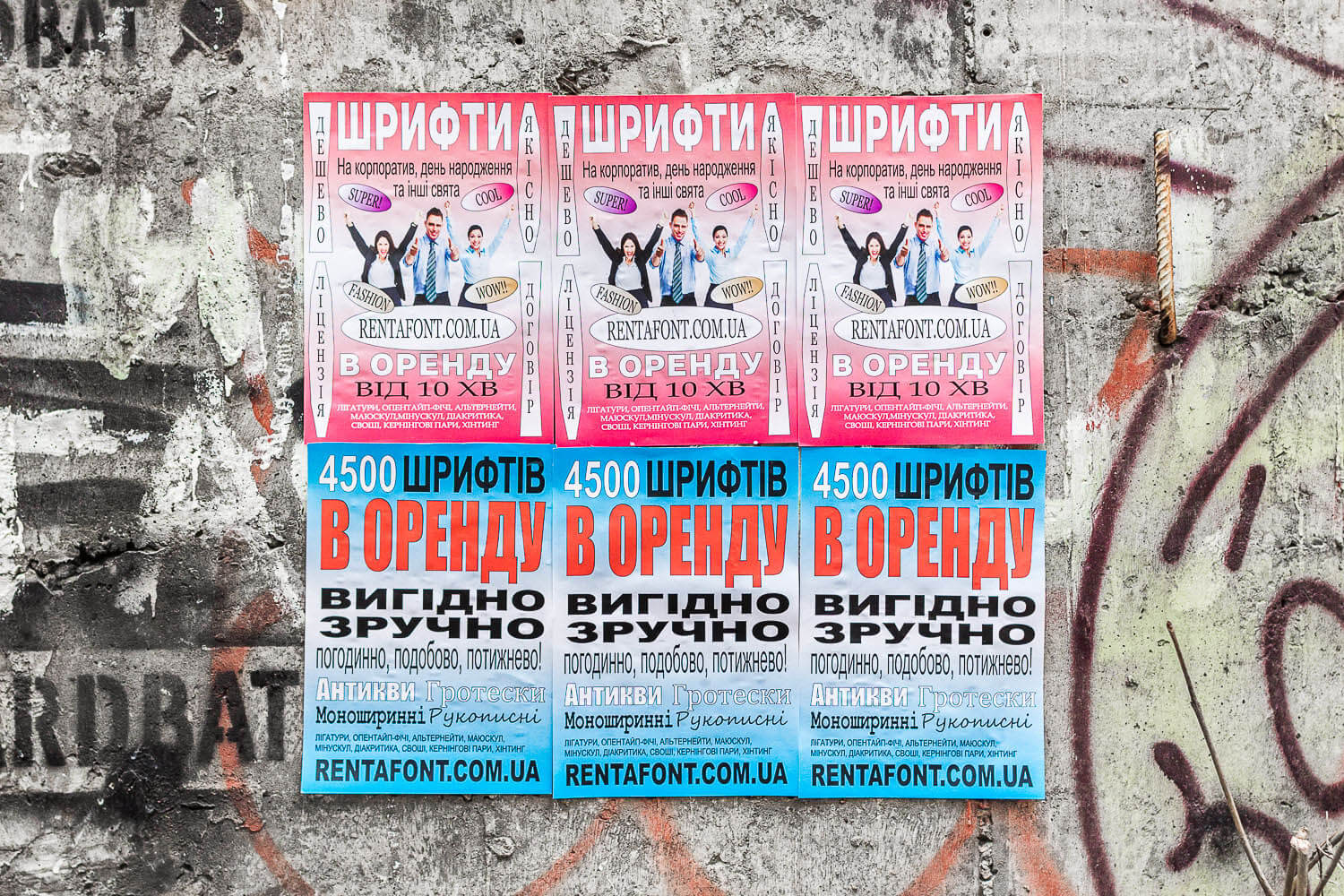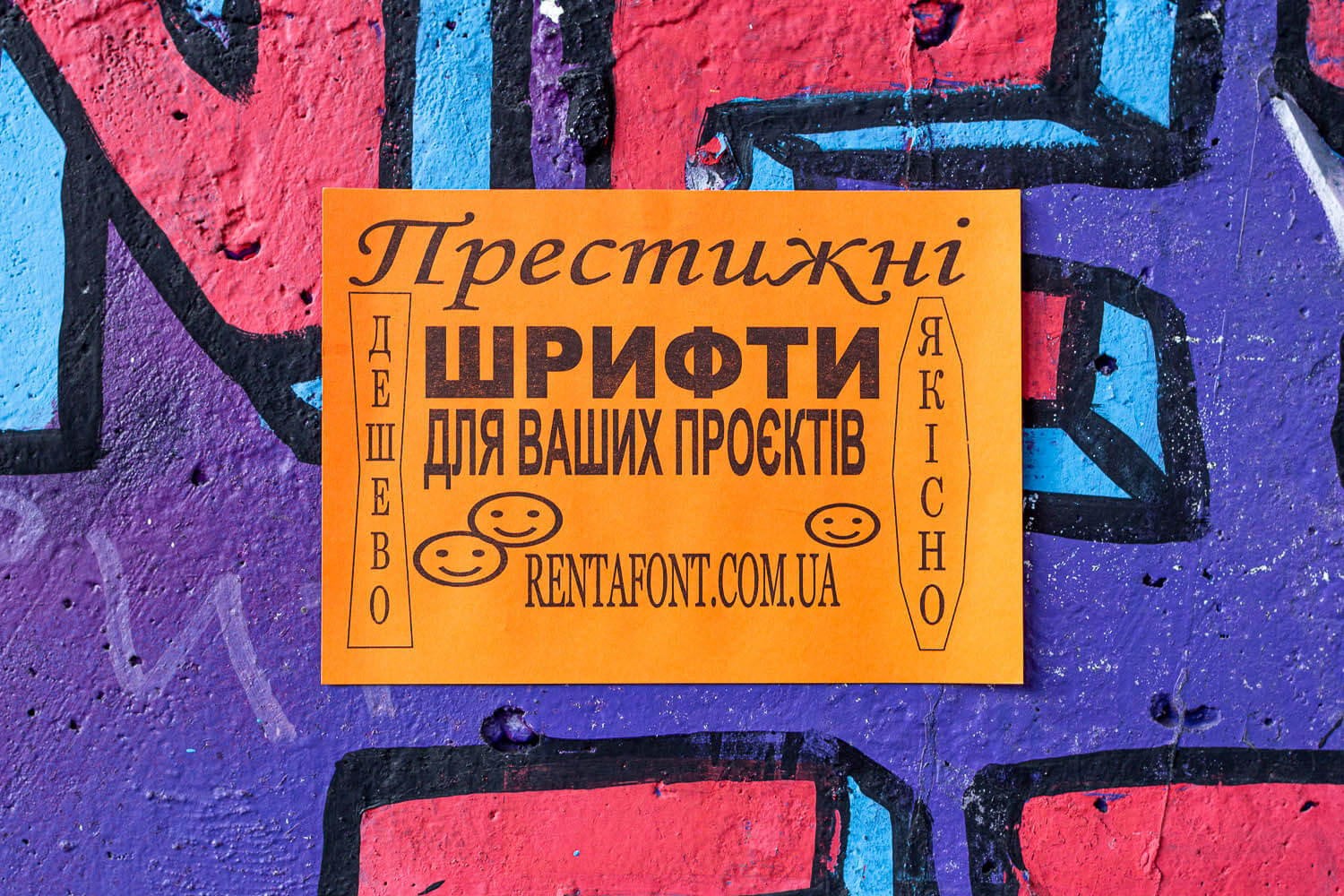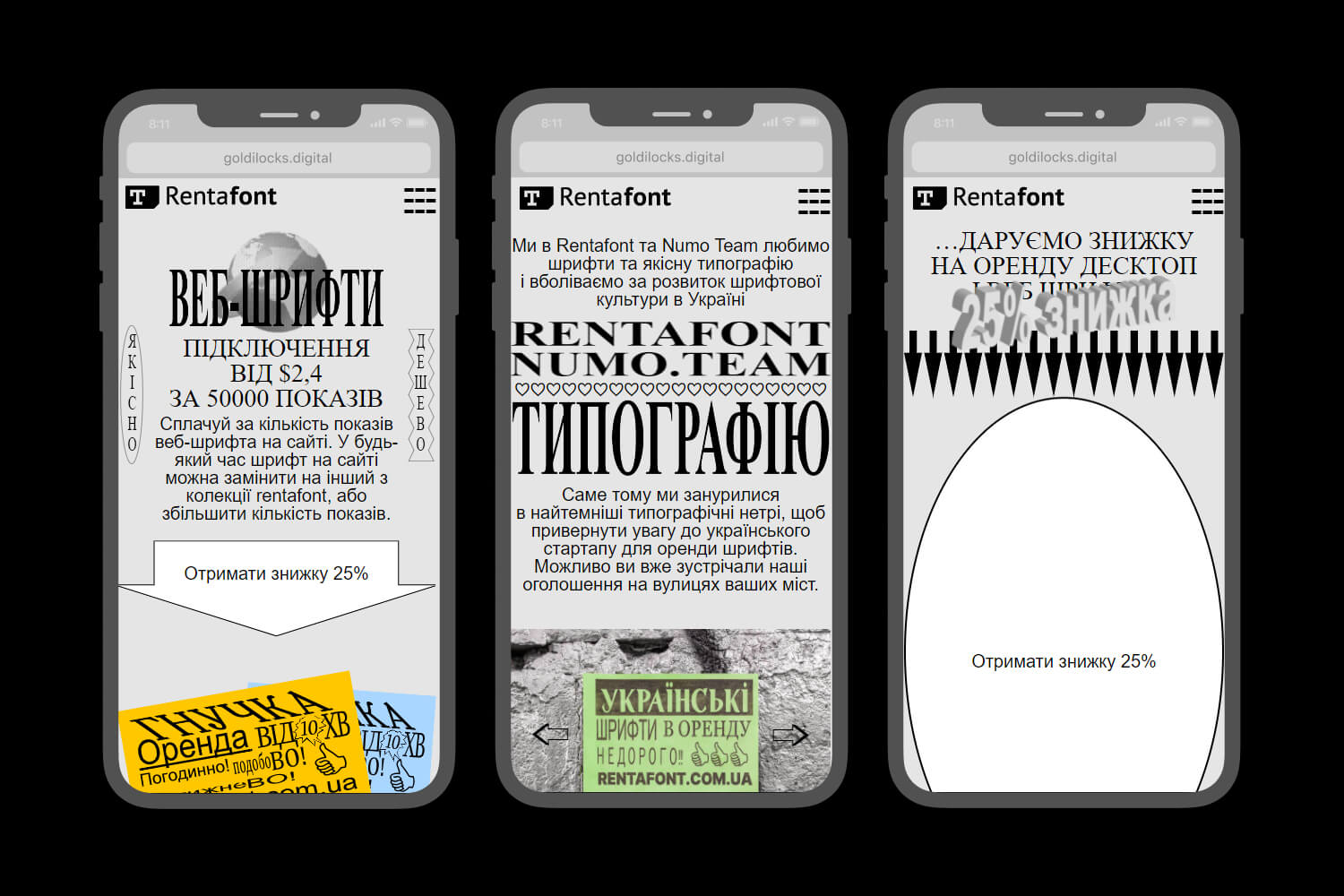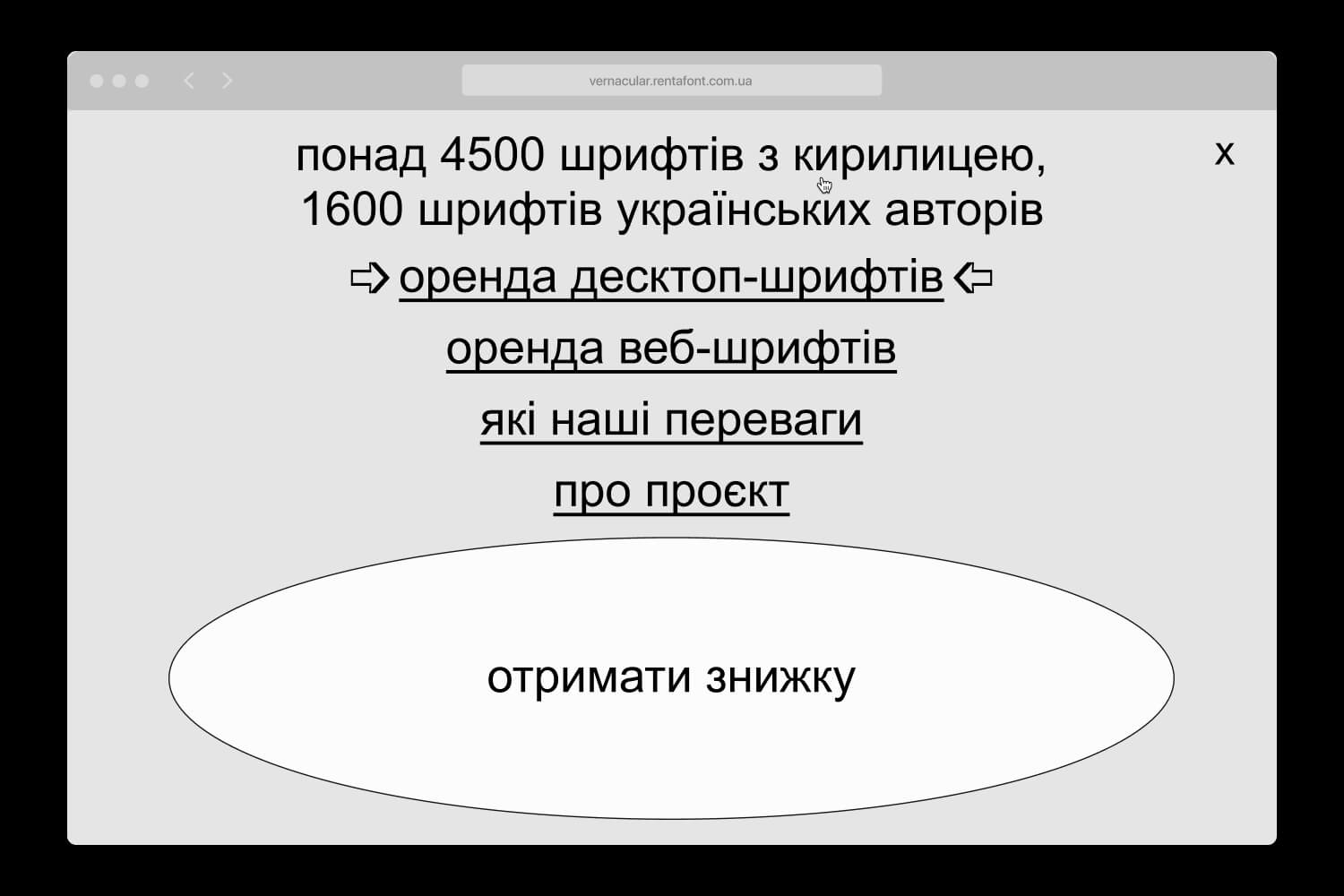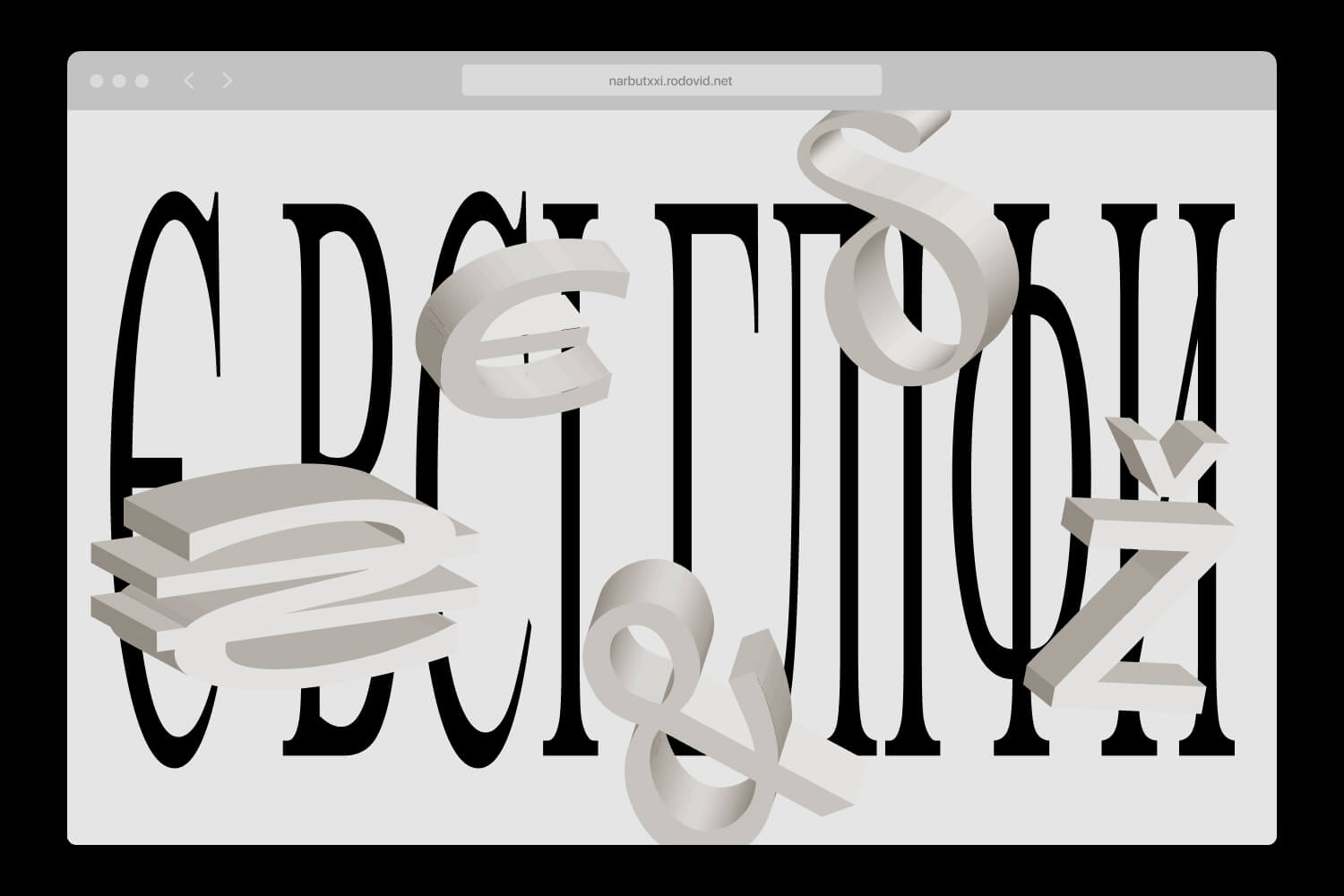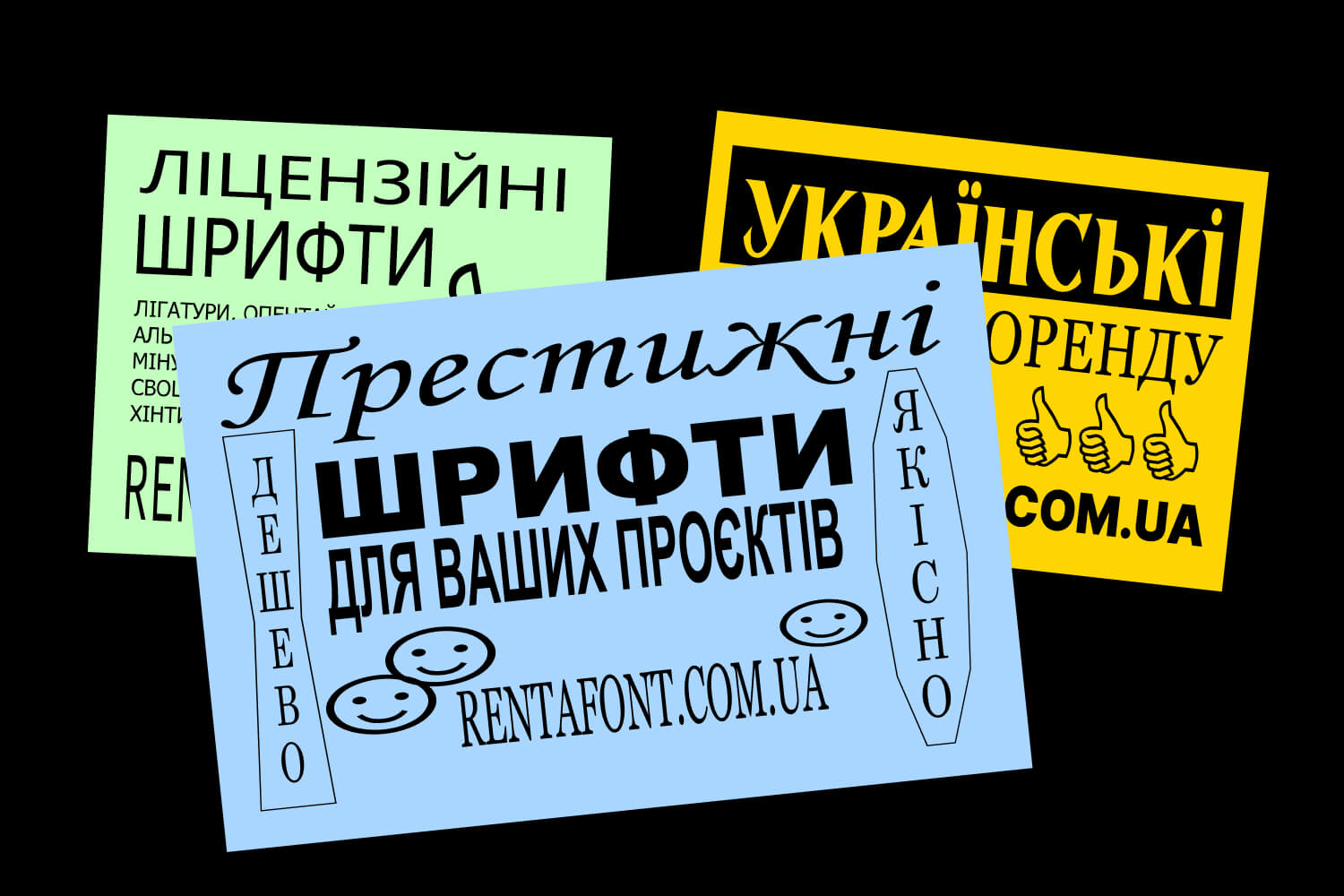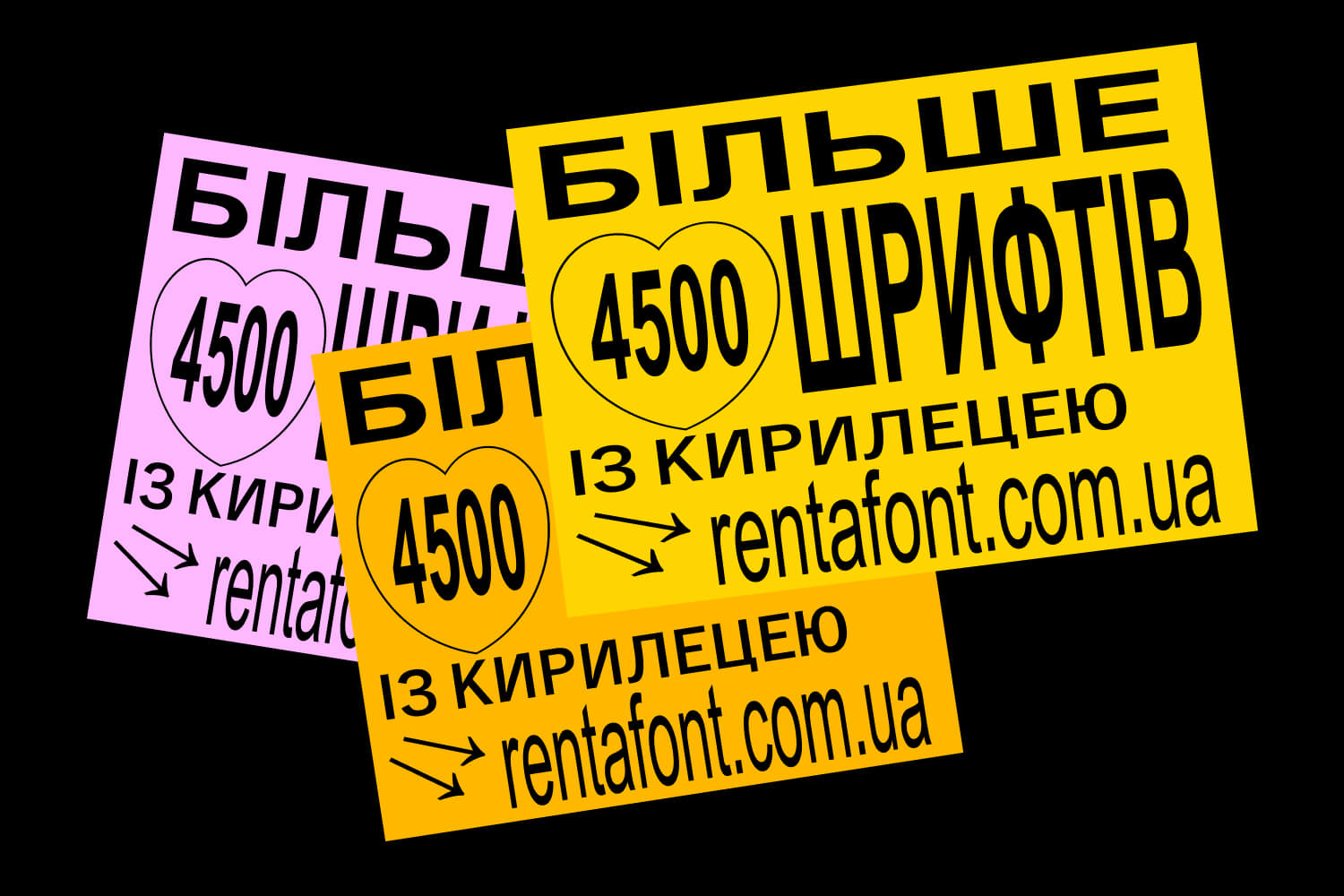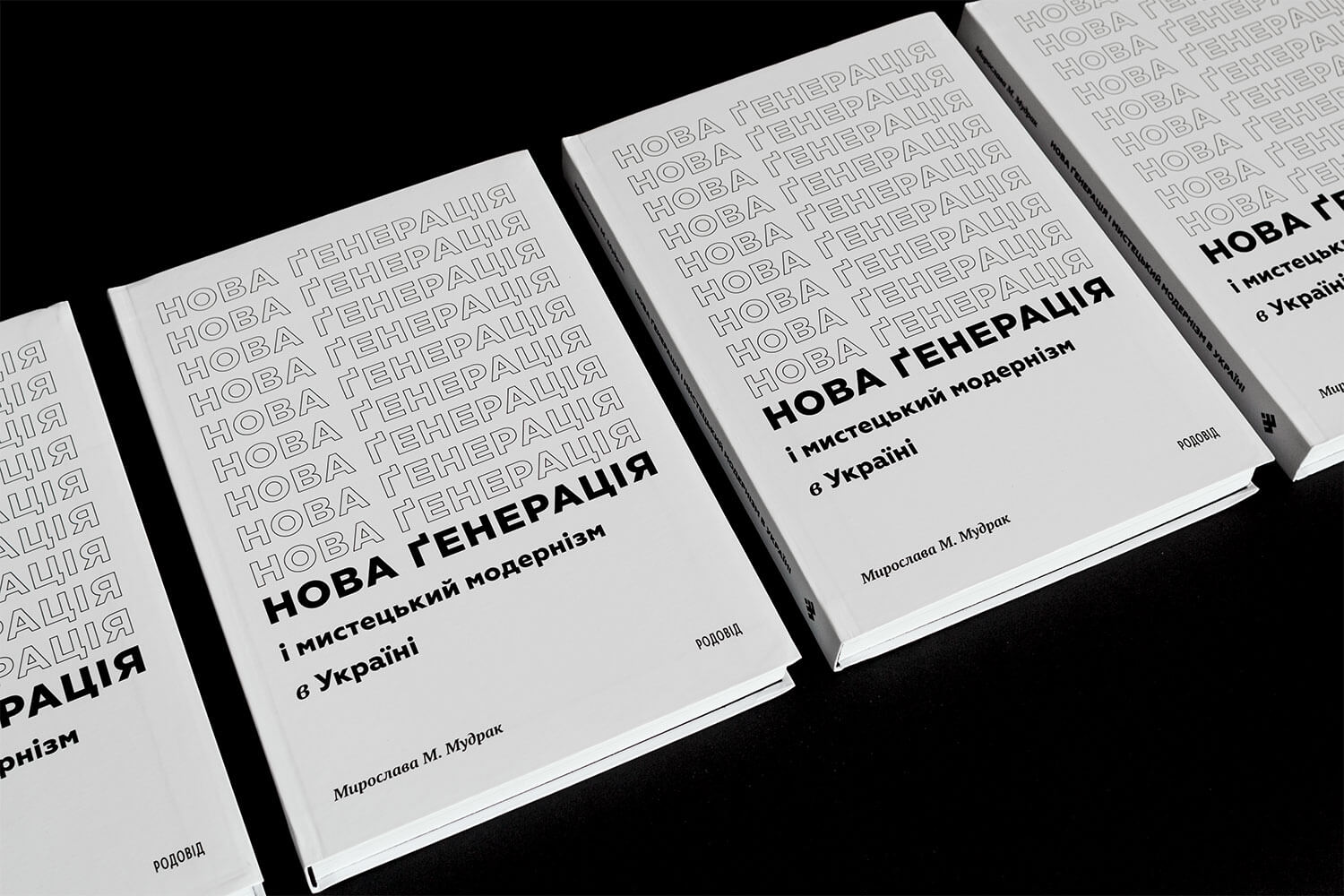 The New Generation and Artistic Modernism in Ukraine
Myroslava M. Mudrak
/Book design/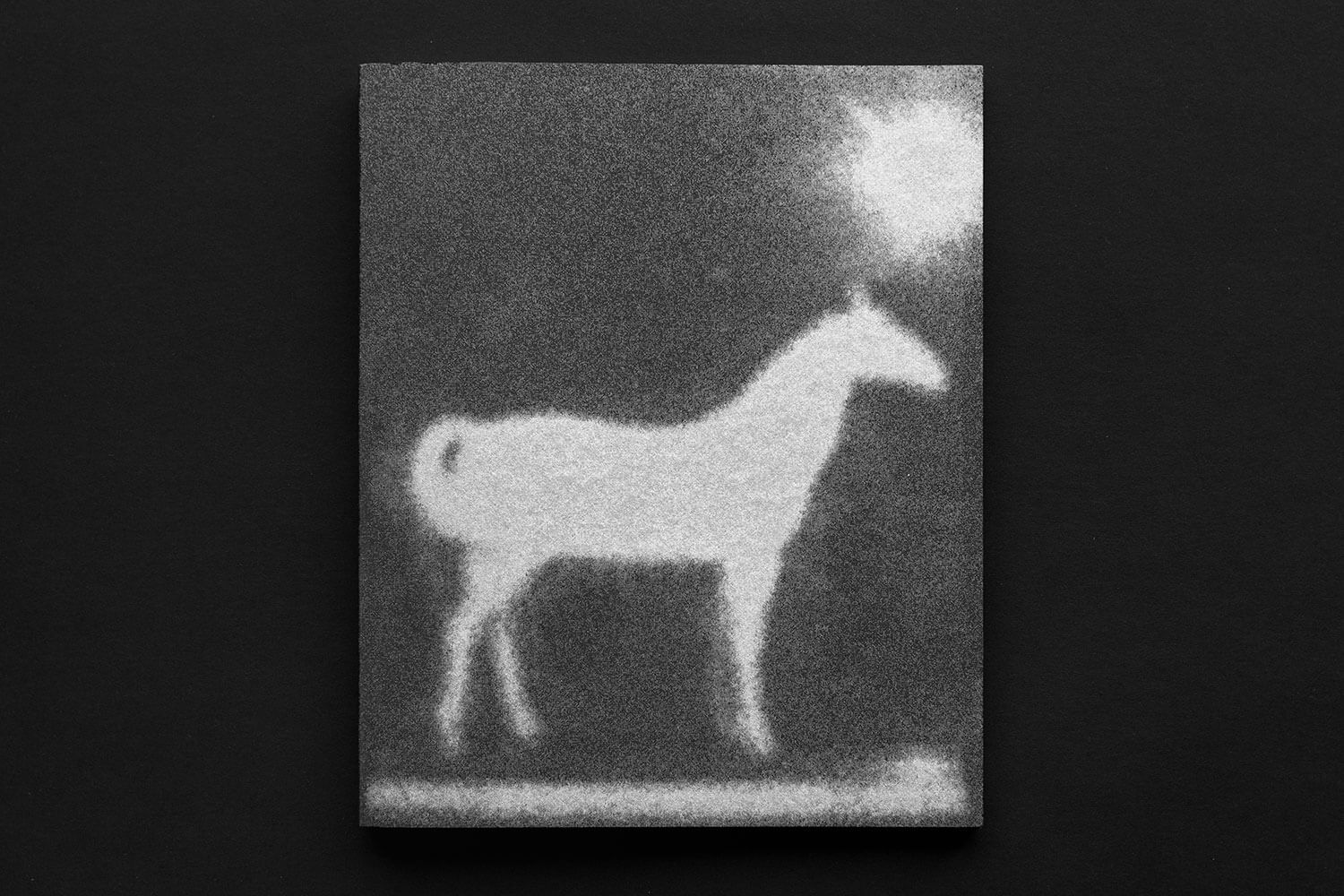 From Dusk Till Dawn
‍Sergey Melnitchenko
/Book design/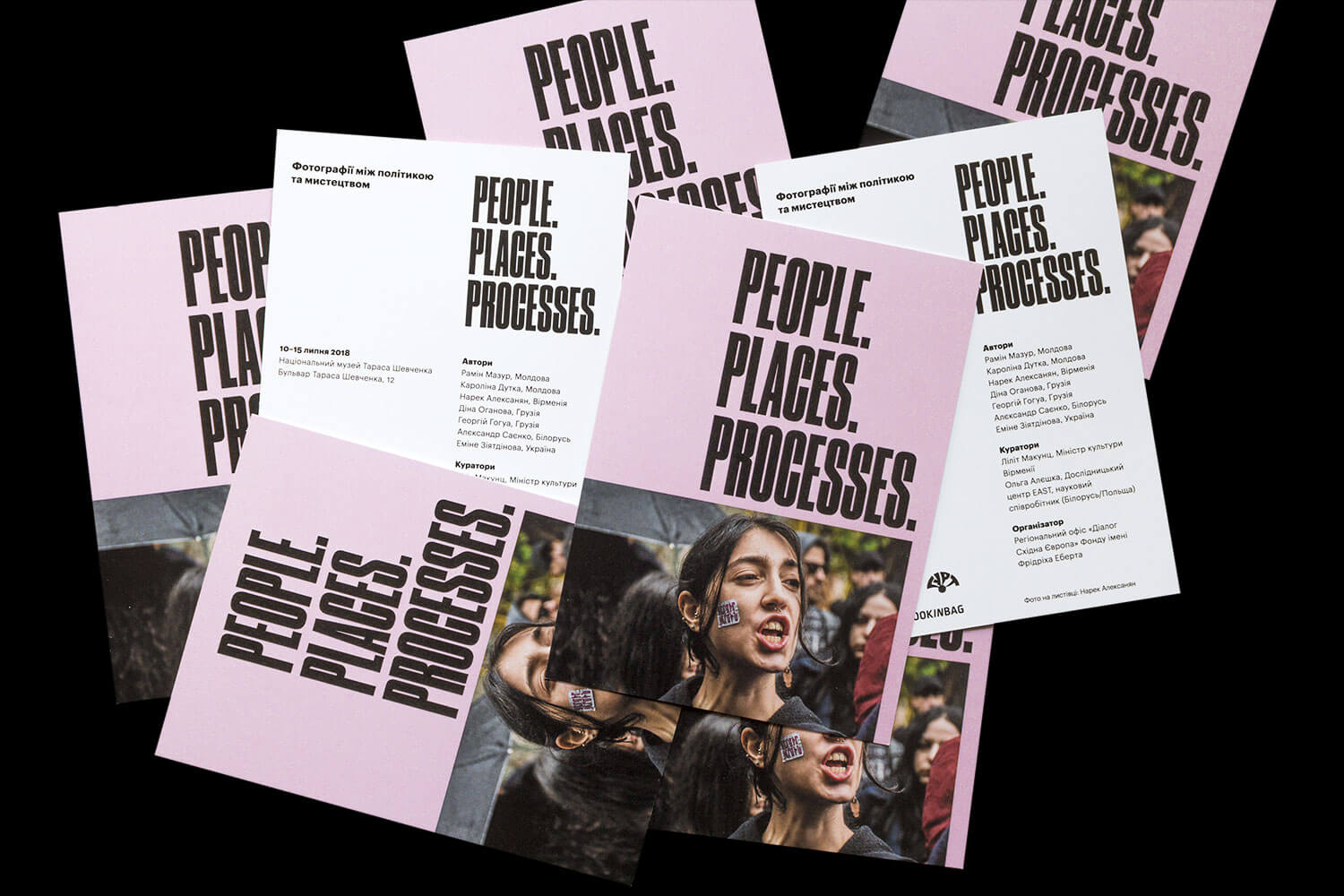 People. Places. Processes
Photography Exhibition
/Identity/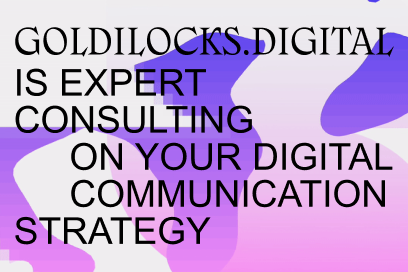 Goldilocks Agency
/Web design/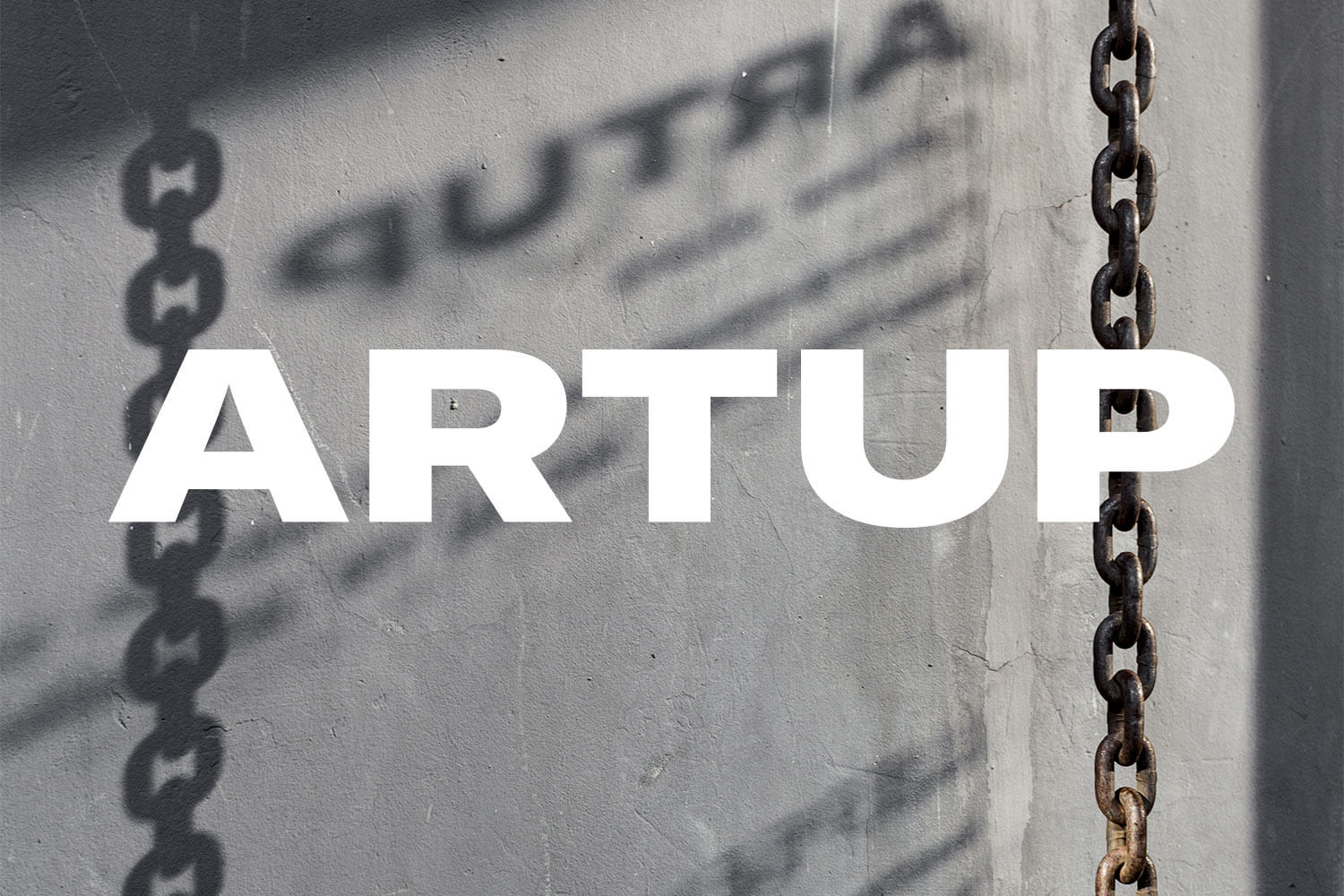 Modern Art Artup Store
/Identity/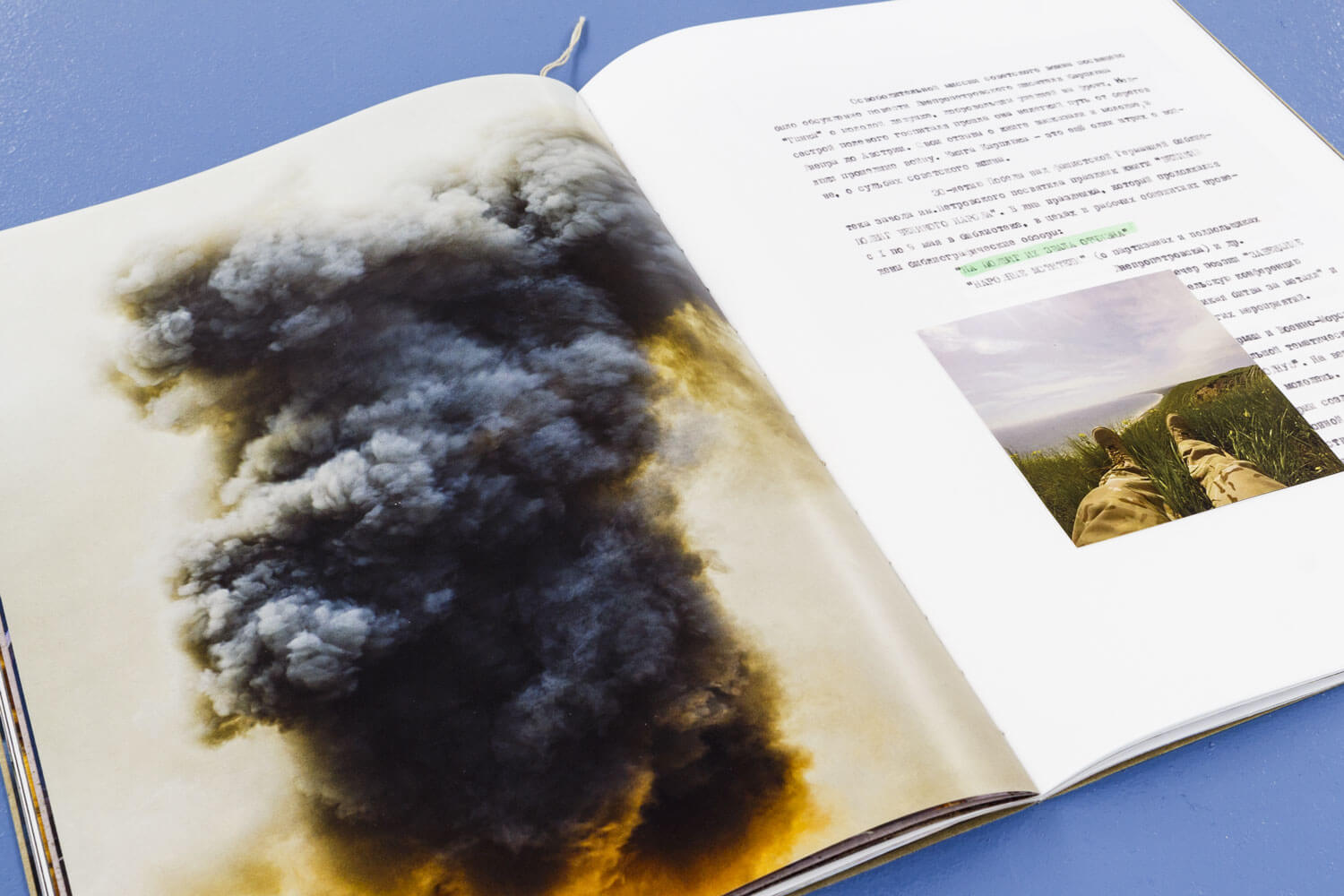 Daring & Youth. Yulia Krivich
/Zine Design/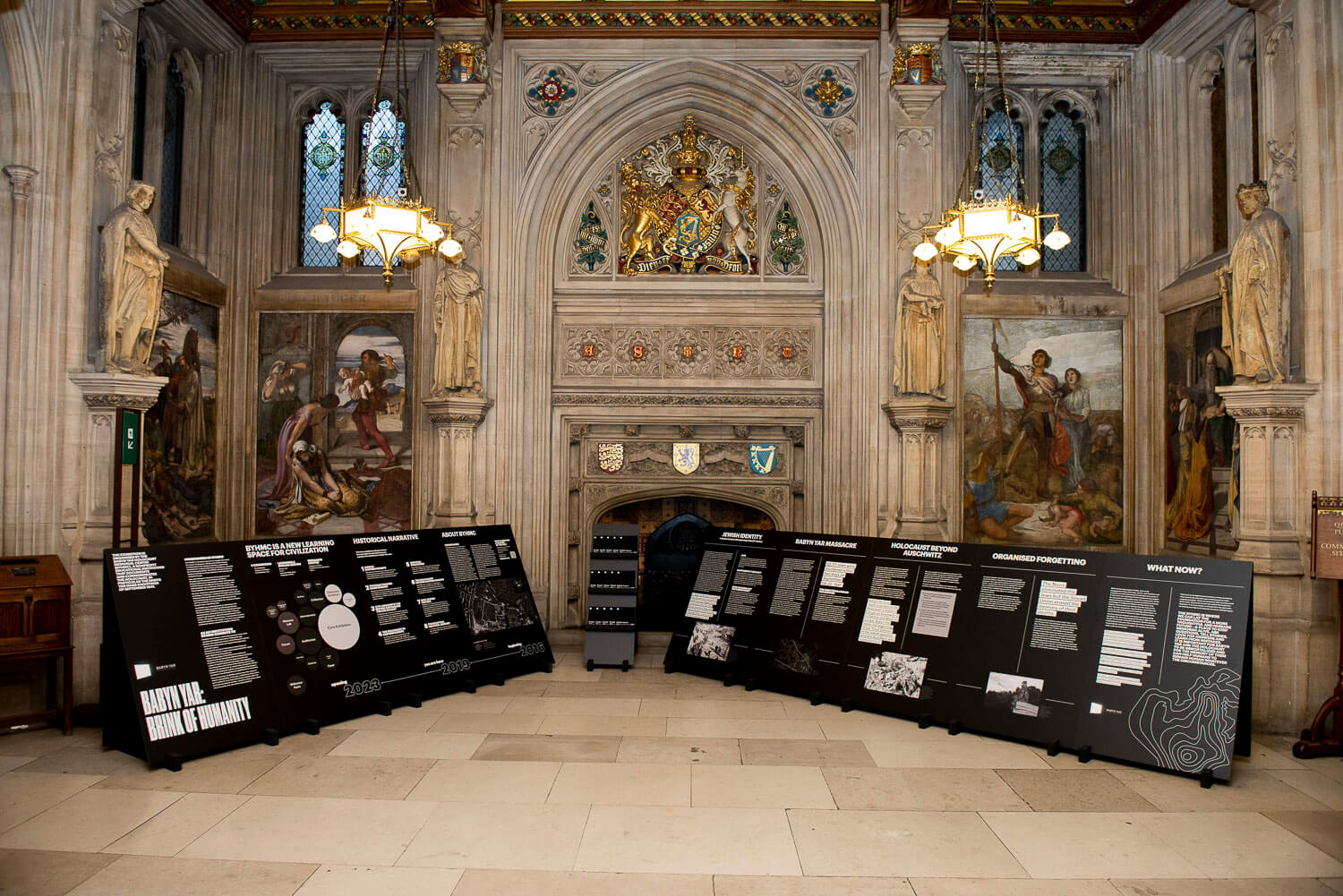 Babyn Yar: Brink of Humanity
Traveling Exhibition
/Exhibition Design/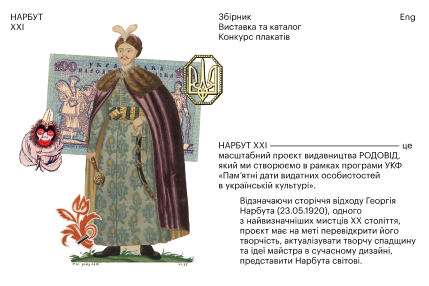 Narbut XXI
/Web design/